Amazon Product Categories
When establishing an Amazon FBA business, you should know the categories you have permission to sell. Amazon has two product categories: open and restricted.
Sellers don't require any Amazon permission to sell their products for the open categories, so they are the best choice for newbies. When you have an Amazon account (individual or professional plans), you can start selling your products in open categories.
Click here if you want to know more about Amazon Ungated Categories List.
But, Some categories require Amazon approval, and they are known as gated or restricted categories. Here, our focus is on Amazon gated categories.
Amazon Restricted Categories
Selling specific products and brands from Amazon product categories requires Amazon approval. These restricted categories are called gated categories. It would be best to read the "Restricted Products Help" pages when you supply products for listing on Amazon.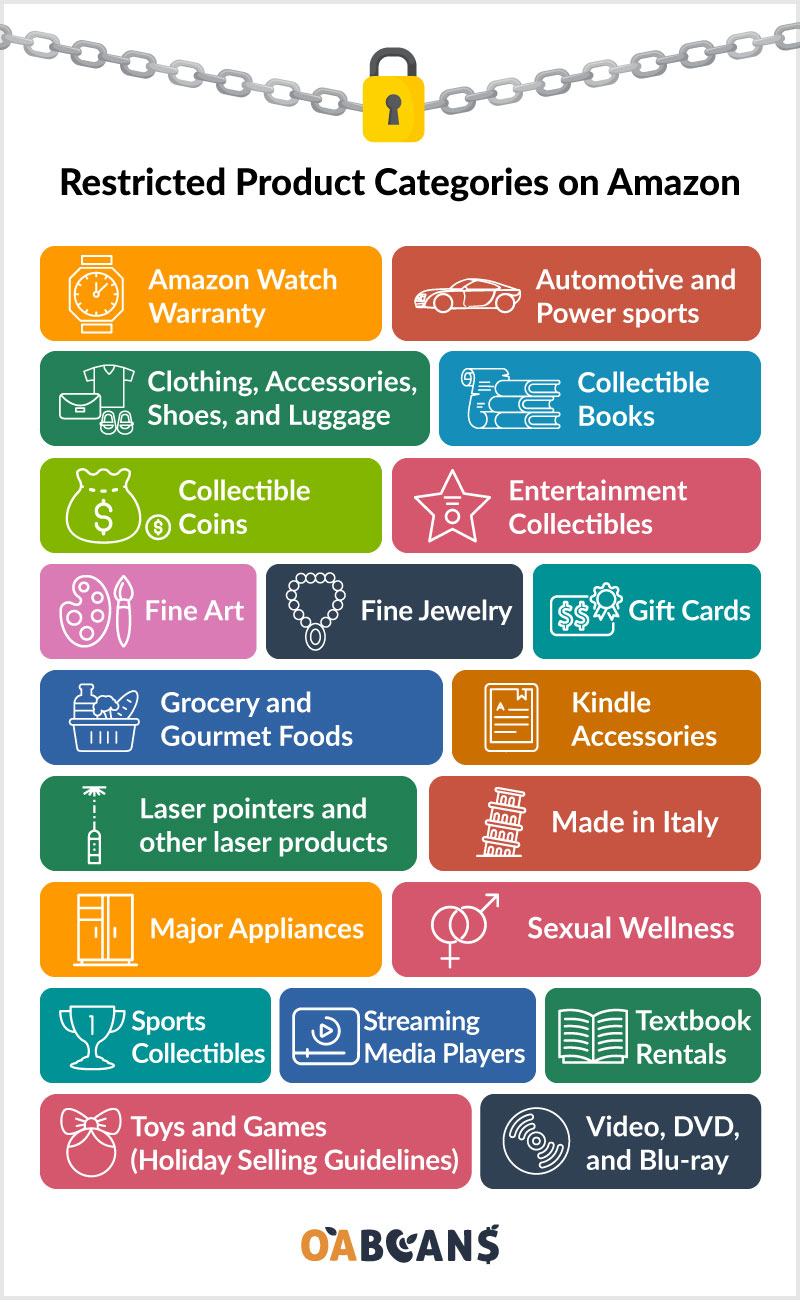 Amazon tries to avoid selling counterfeit products to its customers by these restrictions. It is one of Amazon's policies that the brands stay reliable. Usually, Amazon may ask for performance checks and additional fees for these restricted categories.
The following amazon categories require approval in 2023:
Amazon Watch Warranty
Automotive and Powersports
Clothing, Accessories, Shoes, and Luggage
Collectible Books
Collectible Coins
Entertainment Collectibles
Fine Art
Fine Jewelry
Gift Cards
Grocery and Gourmet Foods
Kindle Accessories
Laser pointers and other laser products
Made in Italy
Major Appliances
Sexual Wellness
Sports Collectibles
Streaming Media Players
Textbook Rentals
Toys and Games (Holiday Selling Guidelines)
Video, DVD, and Blu-ray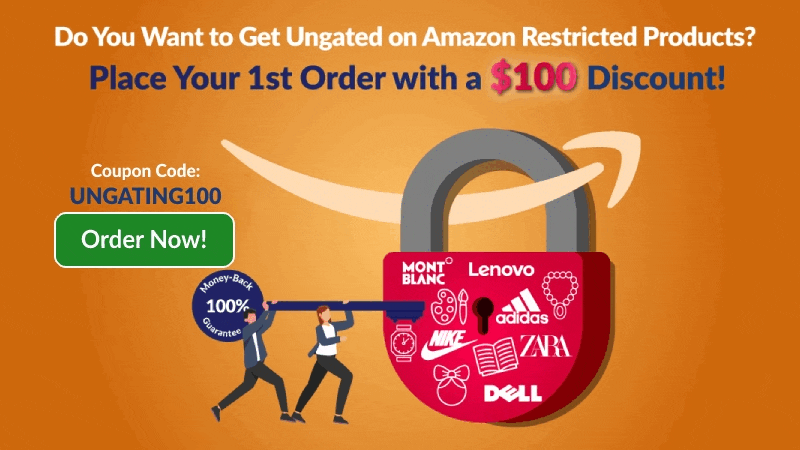 What is the Meaning of Getting Ungated?
Amazon doesn't let you sell products from lots of categories before getting approved as new sellers.
Amazon deal with dishonest sellers who try to sell cheap and fake product as the original one. So, Amazon makes restrictions on some brands, subcategories, or categories. Sellers have to prove that they are legitimate to gain the privilege of selling these items.
When newbies have the approval to sell these products, it simply means they get ungated on Amazon.
If you're looking for fast-selling online arbitrage deals that don't require any approval or ungating process, click the below banner:
Why Amazon Restricts Some Categories?
Nowadays, thousands of products are listed on Amazon to sell. The products offered on an Amazon seller account to sell must comply with all regulations and laws. Besides, they should follow Amazon's policies.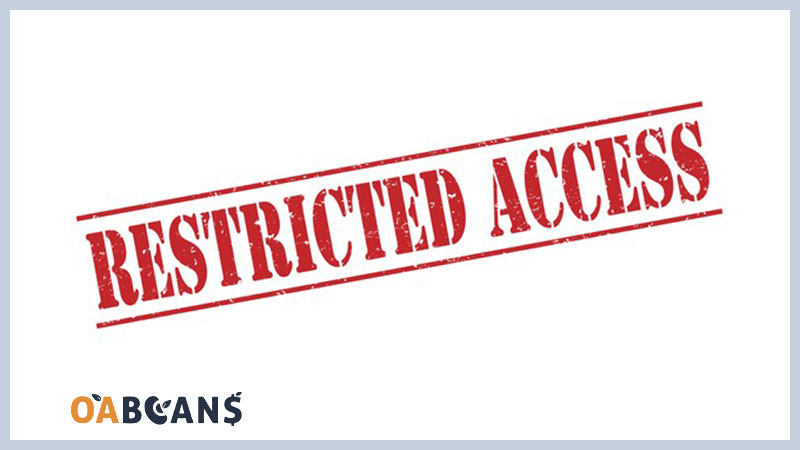 Sellers can not sell unsafe and illegal products on Amazon. Also, selling products that are only available by prescription is not allowed. The most significant reasons that Amazon implement these restrictions are:
The integrity of the brand: It is crucial to protect brand integrity. Besides, maintaining supply chain control will be done.
Safety: It is essential to sell safe products for consumption.
Fair price: Amazon controls the price from baseless increases during extraordinary circumstances or product shortage by dishonest sellers.
Liability: Amazon tries to protect itself, sellers, and customers from legal issues.
Consumer confidence: It wants to optimize user experience (UX) and consistently has high-quality standards.
---
Read More: Everything You Should Know About Amazon Product Categories
---
How to Get Ungated on Restricted Categories?
The process of ungating on Amazon is relatively simple.
At first, you should have an Amazon Seller Account with a professional plan. Its monthly cost is $39.99.
On the Amazon website, go to "Seller Central." Then choose "Inventory" and click on "Add A Product" afterward.
Go through the category, subcategory, or brand and find a gated product that you want to sell. By searching brand, ASIN (Amazon Standard Identification Number), name, it is possible to find such a product.
When the chosen product appears in search results, click on "Listing Limitation Apply."
Now, click on "Request Approval."
The next step depends on the category or subcategory you selected to get ungated for. Although some categories are hard to become ungated, usually, for most of these categories, Amazon will ask for further documentation as below:
Monetary fees
Itemized invoice (with information about your supplier such as contact number)
letter from the brand/manufacturer owner (If you buy from wholesaler or distributor)
Extra info or documentation
In addition to all the items mentioned above, Amazon may need other specific requirements. For example, the Fine Arts category needs three years of selling experience on Amazon to get ungated. Or for selling Medical products, FDA approval is required and the seller should follow many more restricted guidelines.
Remember that Amazon does not always accept applications for specific categories to get ungated. Below is an example for Sports Collectibles, shown in the Amazon Seller Central:

In general, Amazon doesn't explain why rejecting the ungating applications. It could be because of revamping their requirements or having a backup of applications. It seems the process of ungating on Amazon is secretive and unclear at times.
Amazon Ungating Service Providers
You can follow the steps explained in the previous section to get ungated on Amazon. But, remember that providing invoices and other documentation is time-consuming. At the same time, there is always a possibility of violating Amazon's policies, which could be the reason for your failure to get ungated.
But, you can do this process more conveniently and less risky with professional assistance. Some companies provide Amazon restricted category approval service for you. They offer you the "ungating strategy" and guide you through the process and get approval by ungating on amazon.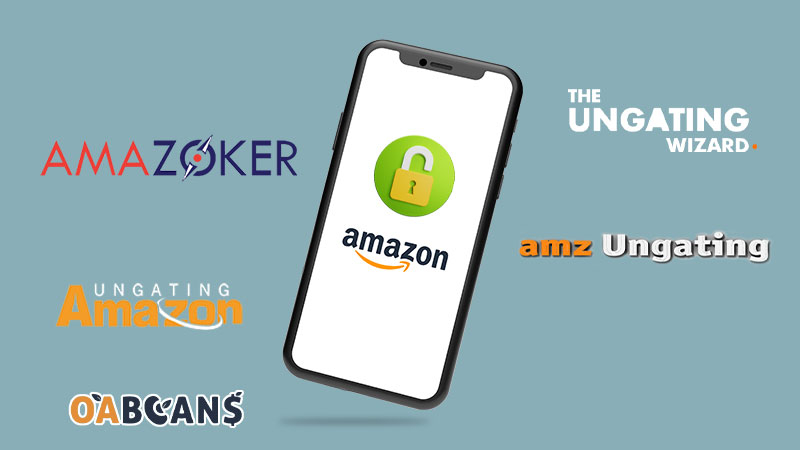 Although they are expensive, if you can get ungated on profitable categories, eventually, you can cover this cost and end up with a good profit. Here are some Amazon ungating services:
AMZUngating.com
Amazon Category Approval
Amazoker.com
Theungatingwizard.com
If you want to get ungated in some products, categories, or brands, see the Amazon Ungating Service page.
Tips to Increase The Chance of Getting Ungated on Amazon
Initially, Amazon gives you general instructions, but it doesn't explain the details of the ungating process. In some cases, if it rejects your application for ungating on amazon, it may not even give you a reason at all. Here, a list of some valuable tips is put together which can help you to increase the chance of getting ungated on Amazon:
1. Give the Supplier's Contact Information
You should always include the contact information of your supplier when you run your eCommerce business through Amazon FBA or dropshipping. Sellers' references help Amazon validate your reliability, credibility, and trustworthiness. What is very critical for Amazon is paying your suppliers on time. You need to provide the below items:
Email address
Name (If applicable)
Business Phone Number
2. Better Not to Use Editable Format for The Invoice
To avoid dishonest sellers who try to game the system, Amazon restricted some categories. So, it is essential to keep every part of your application process as legit as possible. The ideal format is a PDF file.
3. Pay Attention to The Address
It would be best to have matched addresses of "Bill To" and "Ship To." This will give you a better chance of being ungated on Amazon. Therefore, fill your application with up-to-date information.
4. Send a Finalized Invoice
The most crucial documentation for getting ungated on Amazon faster is sending a finalized invoice. Besides, some brands or categories may ask for more in your application. When an order has been fulfilled, an invoice is published, which shows proof of payment. Consider that it differs from the packaging slip. The following items are included in an invoice:
All contact information for the supplier/manufacturer
Invoice number
Shipping and billing address
Date of order
Stock Keeping Unit (SKU) numbers or Universal Product Codes (UPC) for each product
Packing slip number (if cross-referenced)
Payment terms and information
Itemized list of goods purchased with quantity, size, and weight for each
5. Have Good Performance Metrics
Amazon wants to ensure that you can sell these restricted categories before ungated you. So it would be best to have a positive reputation with customers and powerful performance metrics.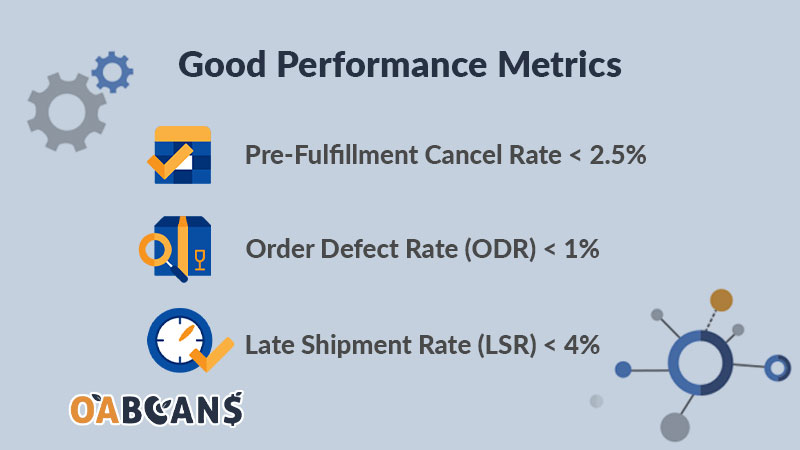 For reaching this purpose, you should follow below items:
Pre-Fulfillment Cancel Rate under 2.5%
Order Defect Rate (ODR) under 1%
Late Shipment Rate (LSR) under 4%
6. Convert Product ID Numbers to ASIN
Converting all product numbers as ISBN, EAN, and UPC to ASIN makes the work easy for Amazon to cross-reference all the brands, products, categories. Some products like private-label items, handmade goods, product bundles, or automative parts don't have product ID, and you can ask for ungating them with Global Trade Item Number (GTIN).
7. Try a Different Amazon Service Agent
It becomes clear that some Amazon service agents are more strict than others. So, you can withdraw your application when a service agent rejects it. After a few days, reapply in a different agent.
8. Try Submitting The Application During Regular US Business Hours
If you want to speed up your ungating on the Amazon process, submitting your application during regular business hours would be best. It will help if an Amazon agent asks for more documentation on working hours; you answer them immediately.
9. Choose Recognizable Brands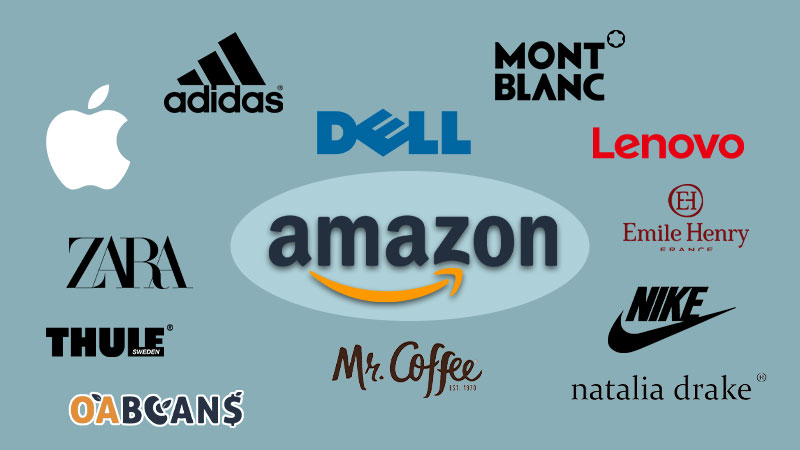 To get approval for a category, you need to be approved for the product, so choosing your products from famous companies can help you. To make you ungated, Amazon recognized well-known companies better.
How Long Does It Take to Get Ungated on Amazon?
It takes time to approve when you fulfill the requirements and submit your ungated application. There is no defined time for the process, and it depends totally on Amazon. The application review process for some categories can last two weeks. But, there are other categories that this process will take up as long as 12 weeks for them. By experience, getting ungated in some categories, such as Sexual Wellness, is faster and easier. In comparison, other categories such as Fine Jewelry have a long process.
---
Interesting Info: How Much Money Do Amazon Sellers Make?
---
Final Thought
Everything you require to know about getting ungated on Amazon is covered in this post. One of the biggest challenges that all sellers face while starting their eCommerce business is dealing with restricted categories on Amazon. But, sellers can send an application for Amazon approval as they follow the guidelines. Most of the categories can be ungated, although the restriction for others can remain. As a consequence of getting ungated, you will have access to more significant customers and potentially more sales. However, sellers can use ungating services from companies to have less risk and more chance of getting ungated on Amazon restricted products and categories.