What is Retail Arbitrage?
Arbitrage means taking advantage of a price difference between two prices at two different markets (simply buying low and selling high). Now retail arbitrage is reselling what you have bought from stores (physical ones) on online marketplaces like Amazon. Let's read an example. Imagine you walk into a Walmart store and notice a discounted mouse pad being sold for $2. Some sources believe that retail arbitrage is any practice that lets you sell products for higher on Amazon, even if the source is online.
This is a potential moneymaker for people looking to do retail arbitrage on Amazon. You buy 20 of them and then make a listing on Amazon selling the same mouse pads. The point is you will sell each of them for $3.90. That gives you a profit margin, which you can use to scale the business and sell higher-priced items.
How to Get Started with Retail Arbitrage?
Amazon Retail Arbitrage can be a great side hustle once you do it right. Here are the steps you need to take to get started as a retail arbitrager:
Creating an Amazon account.
You can start selling on Amazon if you have an account on the platform. As you start the signup process on Amazon, you will be presented with two options, individual and professional accounts. Individual accounts are free to create and require a $0.99 commission for every sale. There is also a 40-product limit for selling on these accounts. Professional accounts will charge you $39.99 monthly, and you can sell as many products as you want.
Deciding about joining FBA
After creating a professional account and logging into it, you can set up FBA (Fulfillment By Amazon). To start an Amazon FBA business, you must send the products to Amazon warehouses. Amazon will do the storing, packaging, shipping, and customer support. FBA sellers have many advantages, such as Prime delivery.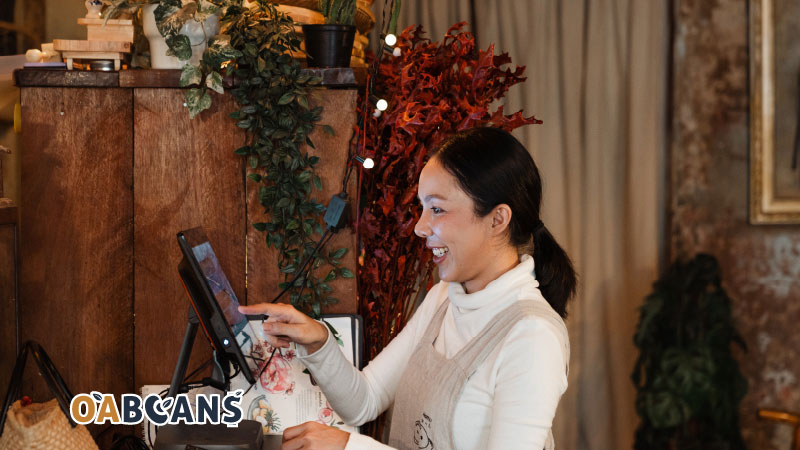 Sourcing your products
Now, it's time to look for deals and find the products that sell well on Amazon. Retail arbitrage is all about digging for products that sell at a good margin, so you must remember what people need and how much they are willing to pay. There are always great deals at large retail chains (like Walmart and Target), but keeping up the excellent profit will require work. You should study the latest trends, know the price histories, look for sales across your city and make sure products are not damaged. Here are some of the stores that may have branches in your hometown:
Target
Walmart
Kmart
Sam's Club
Publix
Meijer
Shopko,
Home Depot
Listing your products
This is the final step in setting up your Amazon retail arbitrage business. Once you've found your desired products and sourced them, list them on your seller account. Now you are a fish in Amazon's large sea. You will always have to optimize your products and manage your prices to make yourself visible to more customers.
How to Source Products for Online Arbitrage?
To make more profit, you need to buy wanted and trendy products; to buy products that customers want, you need to have leads. There are many ways to get viable leads. You can follow the chain stores on social media to get informed about their sales; you can take time and visit the stores and shops around town (this way, you may even discover stores that sell cheap but valuable items); you can also use online tools, websites and software that give you sourcing lists. OABeans is an online arbitrage sourcing list provider that helps beginners and professional Amazon sellers find the best possible leads.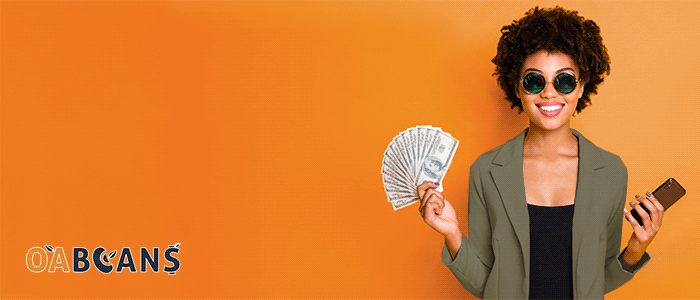 Selecting the subscription plan that fits your business will give you access to fresh daily leads and lists. These lists are ready to use, meaning you only have to click on each Product, buy it, and start the listing process. Working with OABeans, you can ensure that You buy at the lowest possible prices (from stores like Walmart) and make profits of up to 2000 dollars per month. OABeans don't include HAZMAT (Hazardous Materials) and fragile products, so even if you're a newbie, you won't have to worry about them.
Best Strategies for Retail Arbitrage in 2023
If you are considering starting an Amazon Retail Arbitrage business in the new year, consider these tips:
Start small: this is an opportunity retail arbitrage gives you: to start small and not worry about managing bulk products. Starting with fewer products, you will have more time to check the profitability and change it if it doesn't fit your business model. Doing this will also give you a better understanding of product sourcing and change your sources midway if needed.
Check customer reviews: it's always to enter the field ready. Suppose you are considering selling a product on Amazon doing retail arbitrage. In that case, it's a good idea to search the platform and read what customers have commented about it (or other similar products). You can learn a lot about the challenges buyers have faced using the product and think about solutions.
Start asking about discounted products: you will get answers once you ask a question. If you are looking for a specific product to list on your Amazon account and you are guessing your local Walmart has it, just go and ask the workers there. You might get turned down, but sometimes this small act saves you a lot of time, and you won't have to walk through different stores and look for the item.
Choose popular categories on Amazon: if you want to enter Amazon Retail Arbitrage, you have to ensure that your chosen category is popular and that many people are willing to spend on it. Look into Amazon categories and sub-categories and find out what the trends are. Usually, Home and Kitchen, Toys, Beauty and Personal Care, and Baby Products are the most popular.
What is the Difference Between Retail Arbitrage & Other Amazon Business Models?
As we said before, retail arbitrage means buying items from brick-and-mortar stores and listing them higher on Amazon. While some people believe that this definition can also cover products purchased online products, others believe that online arbitrage is different. Here are some of the other business models on Amazon:
Wholesale: in a nutshell, wholesale means investing in large volumes of products. These products should be bought "directly from suppliers" and then listed on Amazon for a higher price. This can be very similar to retail arbitrage itself, the only difference being buying bulk. Some suppliers require a minimum order, and you can't get one or two items from them.
Private label: in this model, you will have to source products from a third-party manufacturer and then brand them on your own before selling them on Amazon. Unbranded products usually have lower prices, meaning you can profit significantly if you attach your name and brand to them. This particular model requires you to do some branding. Unlike other models, the final purchased product will have your logo and brand.
Dropshipping: between Amazon's business models, this one might be the most different. Dropshippers don't keep their product inventory. Instead, they transfer each order directly to the supplier, and the supplier sends the product to the customer. The difference between this model and retail arbitrage is the lack of inventory.
| | | | | |
| --- | --- | --- | --- | --- |
| Amazon Business Model | Sourcing method | Inventory | Required capital (beginning) | Risk |
| Retail Arbitrage | online/physical | Yes | $100 to $200 | low |
| Online Arbitrage | online | Yes | $500 to $2500 | low |
| Wholesale | online/physical | Yes | $3000 to $5000 | medium |
| Private Label | online/physical, | Yes | $3000 | high |
| Dropshipping | online | No | $100 | medium |
Different Amazon Business Model's Comparison
Pros & Cons of Retail Arbitrage
Here are some things you need to know before starting your retail arbitrage business:
Pros:
It's easier than starting a traditional business: the only work you need to start a retail arbitrage business is you; the only investment you need is your time and a few dollars. This makes it a lot easier for people looking for an extra few bucks but not ready to start a whole business.
It's great for learning: look at this business as a playground for practicing before becoming an Amazon seller. Usually, people start with retail arbitrage and then go on and sell their own private-label products as professional sellers.
Cons:
There are many competitors: you are not the only person who has come up with the idea for retail arbitrage. The minute you start your business, thousands of people with more experience are already doing it. While not impossible, sometimes it can be tricky to stay ahead.
You don't have full control over your inventory: you can always place new orders when you run out of a specific product, but what if the store has also run out? More importantly, what if the product is not discounted anymore? You can't always have 100% control over your inventory, which affects your profit margin.
Final Thoughts
You need to know many details before starting your Amazon Retail Arbitrage business, but starting is not hard. Thousands of people are doing this kind of job and making good money. They are not smarter or even richer than you; they just stick to the data and make good decisions when it comes