What is Amazon FBA Business?
Imagine buying products for your inventory, listing them on Amazon, and outsourcing the rest to a professional business that packages, ships, returns, and takes care of the customers. This is Amazon FBA in a nutshell. FBA, or Fulfillment By Amazon, is a service provided by the platform to help sellers outsource the whole process of their order fulfillment to Amazon. You can choose this option on your profile (unlike FBM or Fulfillment By Merchant, which leaves the fulfillment to the seller).
If you choose to go through FBA, you only need to source products, list them, and send them to the nearest Amazon fulfillment center. Every time a customer buys from you, Amazon gets to work. The platform will pick, pack and ship the order to the buyer's address. After that, if the customer wants to return the product, Amazon will take care of that too. This is the best way to start an Amazon business from scratch since you can't act very professionally at the beginning and can benefit the extra hands.

How Does Amazon FBA Work?
Let's make it simple. These are the routine steps for Amazon and an FBA business owner:
1. You select and source the products you want to list on your Amazon seller account. This means finding sellers and manufacturers and buying items from them.
2. After making the final purchase, you must send the items to the Amazon fulfillment center. You can either receive the products and send them to the center yourself or leave the job to a freight forwarder.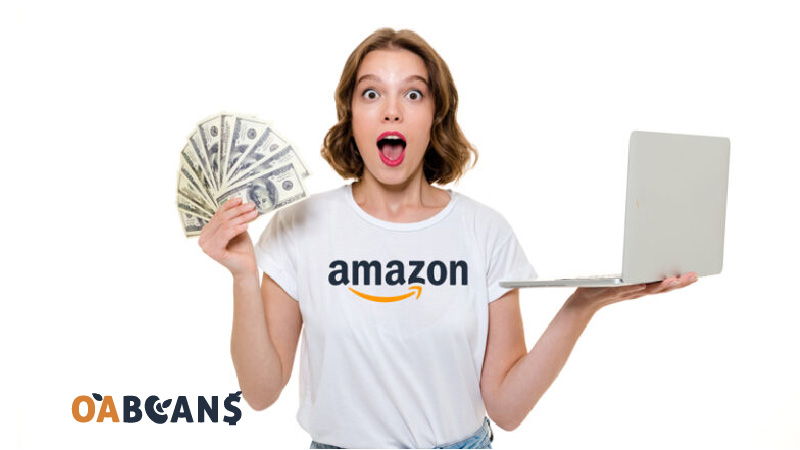 3. After receiving the products, Amazon holds them in the center until someone orders one. Then the process of delivering will start. This process involves packaging, labeling and shipping the item to the buyer.
Remember that Amazon will take care of possible refunds and returns and handles customer inquiries.
Steps to Launch Your FBA Business
Now that you know what Amazon FBA Business is, it's time to learn how to enter the field. These are the steps you need to take to start in FBA. Unlike what you might have guessed, it doesn't begin with creating an Amazon account.
1. Find the products you want to sell
"what should I sell?" is a question you must ask yourself before deciding to start as an FBA seller. It might seem like an easy answer, but it's not. "just pick whats popular and affordable and list it on Amazon." Things are a bit more complicated. You should find your own niche and walk in their shoes. What products are going to be in demand in the next two years? What about the next ten years? Are trends shifting towards minimalism? Are people suddenly excited about living with zero waste? It doesn't take a business genius to find the right products; it just takes time and research. Remember that whatever you sell should also be interesting to you.
2. Source the products.
Now that you have finalized the categories, it's time to go after them. There are a lot of approaches to Amazon sourcing; you can buy online or from chain stores, find interesting local markets, handpick the items from a garage sale, or use online tools and websites. In the first months, try to find products that can be sold year-round and aren't affected seasonally, and make sure to read their comments and reviews. You don't want to sell a table that is too hard to assemble or a flower pot that many buyers believe smells!
3. Select a business model.
There are a few ways you can sell your products on Amazon.
– Online and retail arbitrage: in these models, you will buy a product that is on sale or discounted for a lower price and then list it on Amazon for a higher one. Online arbitrage means buying from an online source, and retail arbitrage can include sourcing from physical shops.
– Wholesale: this is when you buy bulk from the suppliers and then list them on Amazon for a profit. In wholesale, you must ensure the purchase is large since some suppliers require a minimum order.
– Private label: selling private label means buying items from a source or a manufacturer and branding them as your own. For example, you can buy hand creams from Alibaba or DHGate and then put your own logo and label on them. Customers will know the cream by your name.
4. Create your seller's account.
Now that your products are ready, you can sign up on Amazon and officially become a seller. You can choose an individual or a professional account based on your needs. Individual accounts are suitable for beginners since they are free to create and have a 40-product limit. Also, the fee is relatively low ($0.99 commission for every sale). After you grow a little, you can upgrade to a professional account. These accounts have a $39.99 monthly fee, allowing you to list as many products as you need.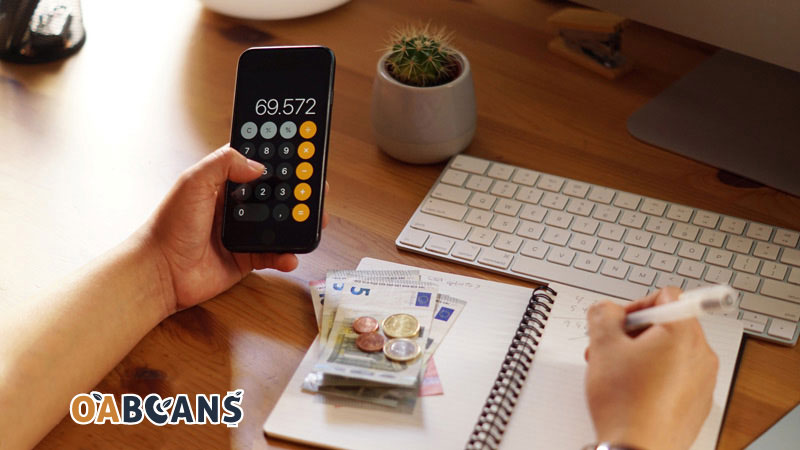 5. Ship your products to Amazon centers.
You have to get your inventory to Amazon to start the FBA process. There is always the option to ship by air or sea, and your first experiences are better sent by air (since they are small and light). Select the express company that fits your business and send them. After 8 to 10 days, the packages will be delivered. In this stage, you can also benefit from third-party companies that inspect and quality check the product for you before sending them to Amazon. Before selecting a third-party inspection center, read about it and make sure you are OK with the circumstances and costs.
6. List the items and start selling.
All done. Now you can launch the products by listing them on your Amazon profile. Amazon FBA Business starts the moment you go to your seller central and make a listing. Remember that although Amazon takes the load off your shoulders by fulfilling the orders, you still need to set up an optimized and attractive product page. Optimize your listings, include eye-catching pictures and good videos and encourage customers to leave reviews for you. After a while, you can start marketing for your business using Amazon ads, different marketing tools and even influencers.
---
Read More Details About Amazon FBA Costs
---
What Should I Sell on Amazon in 2023?
Remember the tip you read before about finding your own niche? Part of succeeding in this is looking beyond the present time and figuring out what's about to get trendy in the following months or even years. In 2022, Amazon's best profitable items were beauty and personal care products, toys and games, clothing, shoes and baby care. So naturally, you can expect them to hold their places in the year we have ahead of Us. Try to follow social media trends about beauty products like masks. Once a celebrity uses a face mask, boom! Millions of people want to buy it.
Also, dig into Amazon's best sellers lists and find products close to your interests. If you are new to Amazon FBA business and don't have the time or knowledge to go on a product sourcing journey, there is a website that does it for you. OABeans provides you with ready-to-use lists of products. Products that you can review and buy by simply clicking on the link. OABeans Leads are handpicked from various retail websites and online stores, then quality-checked and presented to customers. The lists are tailor-made to each customer's needs and budget, so they can make final decisions using them. By choosing one of the subscription plans, you get premium listings daily and take a big step toward success in your FBA business.
---
Read More: How to Find Prep Centers for Amazon FBA?
---
How to Source Products to Sell on Amazon?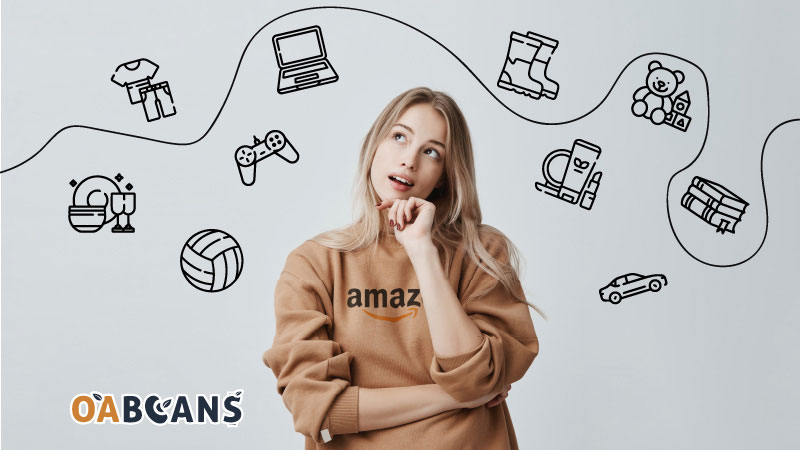 Here are some ways to source products for selling on Amazon:
Shopping manually: This is the easiest, most approachable sourcing method for some people. You get a close touch of what you will purchase by going to stores or browsing websites.
Software: free and paid software gives you sourcing lists. This method is quick and relatively cheap since most software crawls websites and provides general lists. But this has a downside; you might need to alter the list yourself.
Websites: sourcing websites are also a good option. Before subscribing to one, make sure the site has your data, interests and desired categories. Otherwise, you might end up with a useless list.
Best Strategies to Grow Your FBA Business
Amazon FBA Business, like any other business, needs planning and learning. Here are some pro tips to consider while deciding:
Start small: you don't have to buy 500 face masks to enter the field of FBA. Start with smaller numbers because the first weeks and months probably will bring about disappointments. You don't know how to market, you are new to selling, and some items might stay in your inventory. This is totally natural, but to ensure you can handle things, don't fill up on one product to ensure you can handle things. Give yourself time to breathe and learn.
Use tools wisely: tools are there to help you, but sometimes they can become nightmares. To avoid being surrounded by tools and software you don't know how to use and paying for useless subscriptions, read about each one. Before subscribing to a sourcing tool, a marketing system or accounting software, read what people have said about it and watch tutorial videos. Save time for learning how to sell.
Update yourself on Amazon rules and regulations: neglecting the rules of a marketplace can get you suspended or even banned, so make sure you read every email and pay attention to each update. Know what products are restricted and which categories need approval.
What Are the Differences Between Amazon FBA & Other Business Models?
Most Amazon business owners use FBA, but a fraction prefers another model: FBM or Fulfillment by Merchant. FBM is a fulfillment method in which the seller does the process of storing inventory and shipping orders. The difference between these two models is that when you use FBA, Amazon accepts the responsibility for everything after listing but charges you a fulfillment fee (per unit), but FBM is free since it's up to you.
One of the essential differences between the two models is that FBA orders are eligible for Prime shipping. This means that Amazon Prime subscribers can receive their order within 1 or 2 days (of course, with extra cost).
66% of Amazon sellers use FBA, 29% use both methods, and only 6% prefer using only FBM. Both can profit you if you are aware of their pros and cons. Deciding between these two depends on how you have built your business model, what plans you have for its future and how much you are willing to pay.
Final Thoughts
No matter how hard you read articles and watch youtube videos, you won't know the real deal before you start your FBA business. Remember that it's natural to face bumps along the way or even feel frustrated sometimes, but doing business on online marketplaces is not impossible. Update yourself regularly and read every helpful tip and review, even if it's an Instagram post about FBA mistakes. Get your skin in the game, sell what you need to sell, and Amazon will help you move forward.