What is Amazon FBA Business?
FBA is one of the services that Amazon offers to third-party sellers to ship and fulfill their orders easier. Its rule is easy: you sell the product, Amazon ship it. In addition to shipping, Amazon stores your products, packs them or even follows up on customer complaints including refund and return.
Amazon works with third-party sellers, but in 2020, nearly half of all Amazon sales came from third-party sellers and not Amazon directly. Customers usually are unaware that they are buying from a third-party seller. Because they see no difference between buying from Amazon directly and a seller. The shipment, return and refund policies and other services are the same.
To receive this service, you have to pay Amazon FBA, and what you receive includes Amazon customer service, fulfillment, and shipping service, and access to one of the largest marketplaces in the world. Sellers send their products to Amazon warehouses, and the rest is done by Amazon.

The way fulfillment by Amazon works is pretty simple:
You send your products to Amazon
Amazon stores them in its warehouses
A customer purchases your product using the Amazon website
Amazon picks and packs the product and ship it.
If there is any customer complaint, Amazon follows it up, including return and refund.
Every 2 weeks, Amazon deposits your money into your bank account.
You need to use the regular seller account and then follow some simple steps to add your products to your FBA section.
Years ago, Amazon FBA arbitrage was an easy way to get millionerd, but now the market is saturated and many competitors try to win customer attention. So, it's important to analyze the market and choose the items which are not supposed to remain in Amazon's warehouses.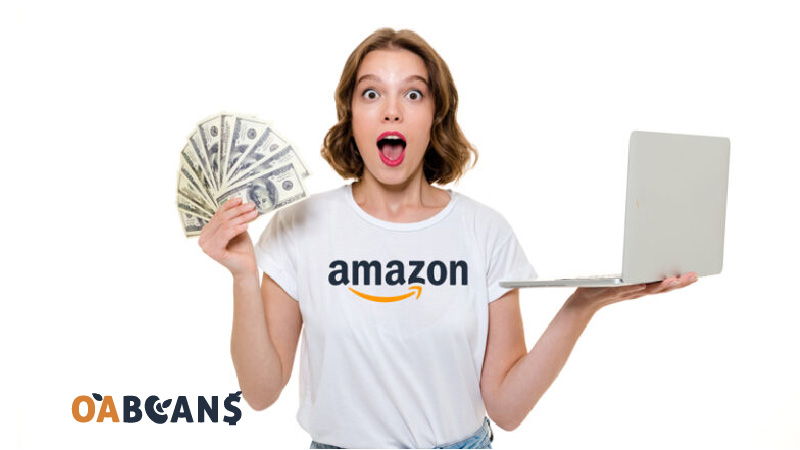 Fulfillment by Amazon business has the costs that you should be aware of them. The fees you pay to Amazon to sourcing products cost are important and should take into account.
Due to pandemics and the rise in online shopping, Amazon sellers made a tremendous profit. So generally, fulfillment by Amazon is profitable more than before, but you should consider all the expenses and possible risks.
Amazon FBA Costs
This cost can vary from hundreds of dollars to thousands of dollars. We can see sellers who have started by less than $500 but are successful and have scaled their business.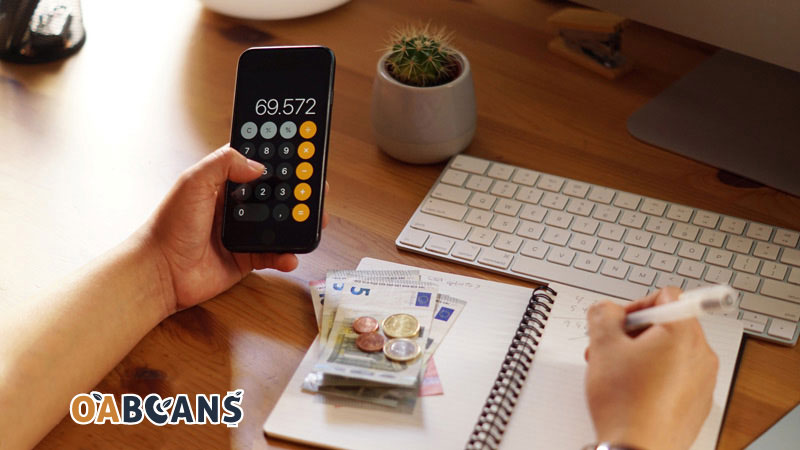 Also, some people started Amazon FBA business with a great investment, but they failed. To show you how much money you need essentially to start the business, we break down the costs here:
The costs you need to pay for your seller account, boxes or prep center, Amazon FBA shipping costs, and of course sourcing your inventory. The Individual seller account costs $0.99 per unit sold, and the Professional plan costs $39.99 per month no matter how many units you sell. The costs of prep centers are usually per item and depend on the service they offer.
You can start your business without this kind of cost, but it's better to consider them. Expenses like buying sourcing lists or analyzing tools and software belong to this type. This cost also is changing, but usually, sourcing lists cost about $100 per month.
These costs can boost the business, but they aren't offered to newbies.
---
Read More Details About Amazon FBA Costs
---
Pros & Cons of Amazon FBA Business
Now it's the time to talk about exciting stuff, the advantages of Amazon FBA business, and also a few drawbacks to FBA that you should be aware of. Here is a list of advantages and disadvantages of fulfillment by Amazon that everyone always wants to jump to.
Pros
1. Headache Free Logistics And Shipping
If you want to ship your items on your own, you need to print several labels, buy a proper box, fold it up, pack your items properly (You need to use bubble wrap for fragile items), and give the packs to the post office. If you sell 10,20 or 30 items everyday shipping will be very time-consuming, and a big part of your time would be lost in shipping.
You pay a small fee, and Amazon does everything from start to finish, and you have more time to focus on the more important aspects of your business.
2. Cheap Shipping
Using Fulfillment by Amazon means that you use the power of a global fulfillment leader. Amazon has a large network of warehouses and shipping facilities. So the fees for the picking, packing, and shipping of your items are less than what you would pay if you do it yourself. The costs depend on the size and type of your item. For more details, click here.
3. Using Amazon Prime Benefits
All the Prime members receive their orders by free two-day shipping. If you sell your products through fulfillment by Amazon, your items automatically qualify for Amazon Prime. So, the customers trust you as a verified seller. In addition, quick free shipping is interesting for all the customers.
4. Qualifying For the Buy Box
Usually, several people are selling the same product on Amazon. Sellers who use Amazon FBA are higher up in the buy box, and it means a higher chance of selling the items.
5. Return And Refund Management
If you are a self-fulfilled seller, a return and refund request can be a big hassle. You need to deal with the customer, send them an RMA, check the item for faults, and send back their money. But all Amazon FBA products support with return and refund service by Amazon, and you don't need to worry about returned items.
6. Using Amazon Customer Service
Using Fulfillment by Amazon means that your customer gets high-quality customer service from Amazon. Amazon offers its customer service for FBA sellers. They follow up on the customers' complaints and are available on 7/24.
Cons
Nothing is perfect, so fulfillment by Amazon has its disadvantages too. You need to consider them all to make the best decision for yourself.
1. Losing Track of Inventory
The products aren't sold as you expect. When you store more than a thousand items on Amazon warehouse, it's hard to track what you have, what you need, and what you cut back on. Also, Amazon doesn't like sitting on inventory, so it gets more for long-term stored products
2. More Returns
Amazon's easy return process is really easy. So more customers might tend to return their purchases.
3. Difficult Shipping Preparation to Amazon
Amazon has a strict ASIN/UPC system, and the products that are sent to Amazon warehouses should be packed individually with individual labels. Sometimes you need to send them to different warehouses. You can use prep centers to prepare the products based on Amazon policy and send them to the warehouses. You need to add prep center fees to your costs too.
---
Read More: How to Find Prep Centers for Amazon FBA?
---
4. Paying FBA Fees
Amazon doesn't offer its service for free! You have to balance between what you gain from Amazon and what you pay to decide if this service fits you.
Best Products to Sell On Amazon FBA
Amazon FBA for beginners can be tricky when it comes to choosing a product to sell. As you work more and know the taste of the customer, you can identify the products that will be sold quickly and give you a notable profit.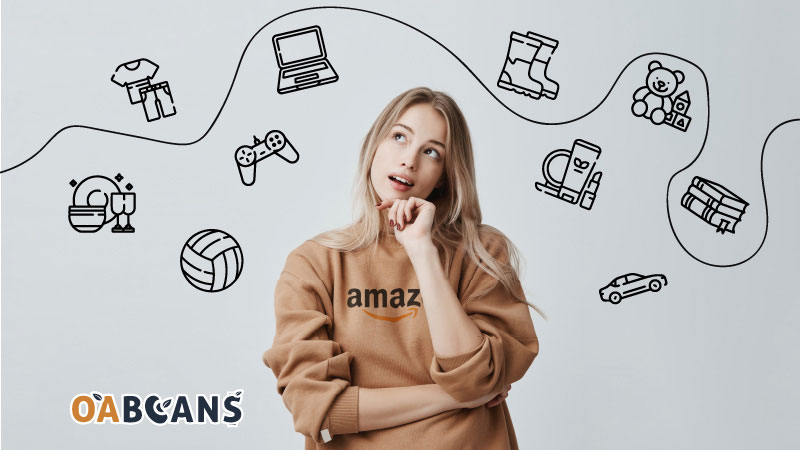 To help you to choose your item easier here we have a few points:
Don't resell well-known or branded products. Most Amazon buyers don't intend to buy famous, expensive products. It means you have to compete over the same items with other sellers.
Don't resell very cheap or expensive products. Very cheap products can't give you notable profit, and you need to sell many of them to make money. On the other hand, very expensive items can make an exciting profit, but it's less likely for them to be sold. So try to find the items that are small enough for buyers to make a quick decision, and it means you sell more!
Choose lightweight products. Large items like tables are heavy and hard to ship. Also, it occupies more space in the Amazon warehouse. These parameters lead to more costs for you. Small and lightweight products are a better choice. Also, try to avoid delicate and fragile items like glass.
We suggest you start with the categories like Home & Kitchen, Books, Garden and outdoors and Sport.
How to Source Products in Amazon FBA?
There are different methods for sourcing that are common. Every method has the benefits and disadvantages that we will explain briefly here.
Using a computer, you can find what you need on different websites. Searching manually, using software, buying sourcing lists, and making a team are all different ways of online sourcing. The most affordable method for both newbies and existing sellers is buying lists because it's the least time-consuming. On the other hand, you need to pay for analyzing tools, buying lists, or hiring a team.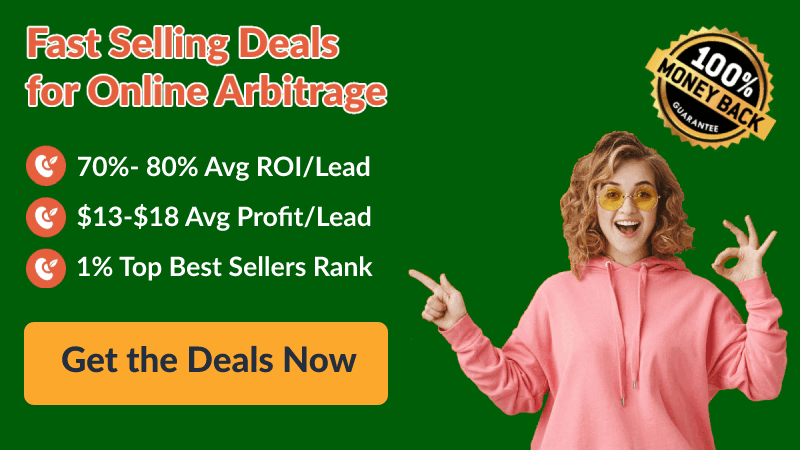 Retail Arbitrage
It's very similar to online arbitrage, but here you head to brick-and-mortar stores to find the best deals. Auctions, garage sales, and thrift stores also seem good to hunt profitable products. This business is limited to the local shops and is harder to scale.
Dropshipping
In a nutshell, dropshipping means first you receive an order and sell a product, then you buy it from a retailer. It has a very low risk and the supplier remains invisible to the customer.
Wholesale
You can source products for your Amazon FBA business from a wholesale distributor at low prices and resell them at retail prices.
Generally, you would need significant capital when purchasing products from wholesalers; because you have to buy the minimum order quantity that is most of the time huge.
You'll have the advantage of lower price per item compared to when buying your inventory from retail stores like Target or Walmart.
But, the good news is WholeBeans solve this problem, and you can source wholesale products with little money!
By purchasing from WholeBeans, you can buy a single item or bulk products at wholesale price. There is No minimum order obligation!
Private Label
You can sell your product under your logo and brand. Many sellers find their suppliers from overseas, and that company makes the products under your control, with your tag and brand.
---
Know More: Online Arbitrage vs Private Label
---
Best Amazon Sourcing And Researching Tools
There are many Amazon-related tools and each type concentrates on something. A few tools are good analyzers, while another type helps you in managing your inventory. Here is a brief list of useful tools:
1. Revseller
It is a Chrome extension. RevSeller allows you to see the important information on the Amazon product page. You can check the net profit, ROI, and rank of the product with RevSeller.
If you wanna know more about this tool, follow the What is Revseller article.
2. Keepa
Keepa generates the graphs of Amazon price and sales rank that let you see what you need at a glance.
3. Honey
You can search for coupons and waste your time or use Honey to save your time and money. Honey finds the coupons before you check out and apply them automatically.
4. Tactical arbitrage
It's a powerful software for finding profitable deals. Although you can narrow down the results by setting personal filters, the results are not mistaken free and you need to check the results manually for possible errors and mismatches.
---
Read More: Useful Chrome Extensions for Online Arbitrage
---
How to start Amazon FBA Business?
Starting Amazon FBA business is not complicated and has several easy steps. The most important Amazon FBA requirement is to improve your knowledge, be patient and passionate.
1. Create an FBA Seller Account
Head to Amazon's website. Before starting registration, you need information and documentation like a business email address, chargeable credit card, government ID, tax information, phone number, and a bank account.
There are two types of seller account: individual and professional. If selling on Amazon is like a hobby for you, an individual account is enough. But if you dream about a professional seller, you need to choose a professional account. A professional seller account allows you to get ungated in different categories. As Amazon declares on its website, "With the Individual plan, you'll pay $0.99 every time you sell an item. The Professional plan costs $39.99 per month, no matter how many items you sell. For both plans, Amazon also collects a referral fee on each sale, which is a percentage of the total transaction and varies by product category."
2. Choose What You Want to Sell
Some products are ungated for all the sellers. Some are open in Professional accounts, and others need the approval to sell. The last group is the products that a third party cannot sell.
If you are a beginner, we suggest you choose a passionate category, so searching and writing about it is more accessible and more exciting. Before choosing, make sure you have a strategy and enough knowledge and then invest in the item. Collecting data and using different analyzing tools can help you make an informed decision.
3. Source Your Inventory
There are different ways to source your products. You can manually look for profitable deals on famous websites like Target.com or Walmart.com, but it is very time-consuming. If you use your time more efficiently, software and analyzing tools can give your desired results. We suggest buying online arbitrage deals for both beginners and experienced sellers. Because you receive a list of profitable products every day in your mailbox without spending time finding good deals, another way that seems suitable for scaled Amazon FBA business is hiring a virtual assistant.
4. List Your Products
List your items on Amazon and wait for a customer to buy them. Don't f
To start selling on Amazon, publish your list of inventories. A list should have the following criteria:
– A product identifier like UPC
– A product ID or SKU
– The details of the offer like price, condition, shipping options, etc. The details should follow Amazon standards.
– The details of the product like brand, name, image
– Keywords to improve your product when the buyers search for it
Some strategies like advertising your offer can attract more customers.
5. Sell Your Products
Once your listing is up, customers can see them and place an order. Amazon will notify you when an order is placed. If you are using Amazon FBA, you don't need to do anything, and Amazon is responsible for packing, shipping, and customer service.
Care about customers feedback, and don't forget to analyze your business, find the mistakes and problems, and fix them.
Amazon FBA vs. Non-FBA
Most of the Amazon sellers have chosen Amazon to handle fulfillment and shipping on behalf of them, but some of the sellers have decided not to choose Amazon and pack and ship their items themselves or through another third party.
The researches show that many sellers use both fulfillment by Amazon (FBA) and fulfillment by merchant (FBM) together. You need to consider several parameters if you want to choose one method.
FBA is better for you if:
Your items are small and lightweight
Your turnover rate is fast
You want Amazon to handle your customer service
You don't have logistics
Generally, fulfillment by Amazon costs less
But FBM suits you more if:
Your items are large and heavy
Your turnover rate is slow
You want to control your customers
You have logistics
Generally, fulfillment by yourself costs less
Amazon FBA vs. Dropshipping
The main difference between these 2 business models is in merchandise possession. In dropshipping, you sell something before you own it. So you are a middle man between the supplier and customer, and you might face the problems like scant information, customer service issues, and lack of good profit. In Amazon FBA you have more responsibilities and handling more risks, but you have full control over your items and can answer customer problems easily.
When you decide to enter eCommerce, choosing between 2 dominant online shopping platforms seems hard. The main difference between this two is that Amazon has made everything ready for sellers, but on Shopify, sellers have to make their stores from scratch. Amazon has a few millions of potential customers while Shopify only builds your website and doesn't present you to the customers and marketing must be done by yourself.
Amazon FBA vs. Seller Fulfilled
Seller fulfilled is another service that Amazon allows some merchants that meet criteria to send the products from their warehouses to domestic Amazon prime customers. To be qualified for seller fulfilled, you need to have a positive selling history. You need to ship more than 99% of your products on time. Your cancellation rate should be less than 0.5% and a few more conditions. Seller fulfillment seems better for the scaled business that has its large warehouses.
Final Thought
Amazon as a global leader in e-commerce, is offering a service: Amazon FBA (fulfillment by Amazon). In this service, Amazon accepts to pick, pack and ship the products you sell and gives the customer service. To choose this service, you need to consider some parameters like fees and compare this service with other platforms and fulfillment types.
---