What Is the Meaning of Getting Ungated on Amazon?
As with any other eCommerce platform, Amazon has its own set of rules and restrictions for selling products in different categories. Generally, there are two types of product categories on Amazon: open and restricted. Open products are items that can be sold without having to get the approval of Amazon. As soon as you make your Seller Central account, you can start selling items in the open category.
On the other hand, there are restricted or gated products such as Toys and Games, Sports Collectibles, Kindle Accessories, and Grocery and Gourmet Foods that require approval (getting ungated) before being able to sell them. So, getting ungated on Amazon means getting the approval to sell restricted/gated products.
Why Amazon Restricts Toys Category?
Toys are delicate products and since any mishap with them could result in an unhappy customer, they are gated on Amazon. Other than that, poorly made toys can be dangerous mainly due to the construction material ingredients.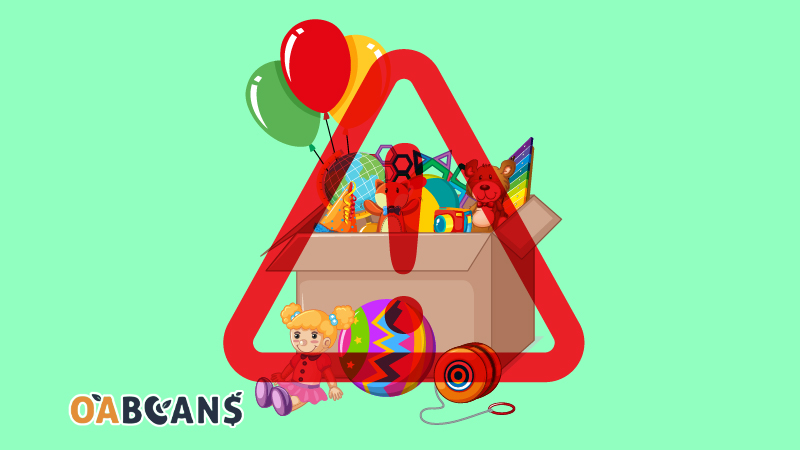 It should be noted that Amazon imposes restrictions on the Toys and Games category in the fourth quarter of the year – during the holiday season in November and December – regardless of the toy's brand or seller's experience. This is mainly done to limit the sale of counterfeit products.
---
Know More: How to Get Ungated on Amazon in 2022?
---
How to Know If You Are Gated on Toys Category?
The simplest way to find out if you are gated in the Toys category on Amazon is to try and add the product you are trying to list in your Amazon seller account. So, follow the below steps:
Open your Seller Central account and click on inventory.
Select "Add a Product."
Search for the product you plan on selling.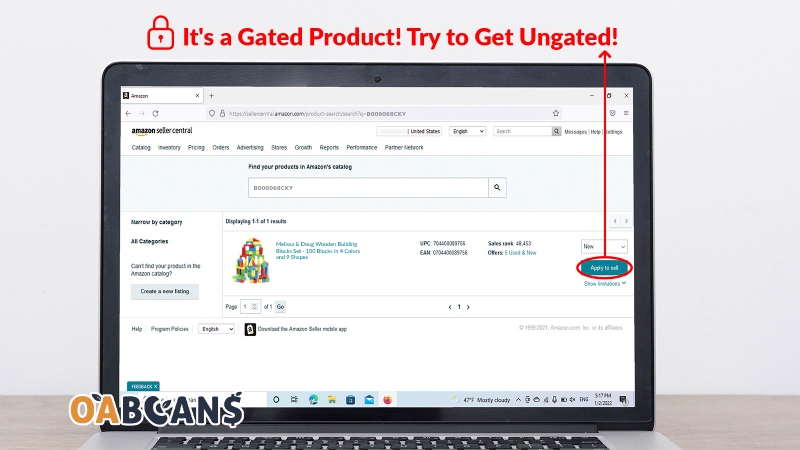 If the product is restricted, you'll see a "Apply to Sell" button with a "Show Limitations" below it.
In this situation, need to get ungated in Toys using the instructions provided in this article.
In addition, Amazon starts sending emails to all the newly registered and typical sellers in August each year. If you are an Amazon FBA seller, you can ignore the guidelines because they are intended for Merchant Fulfilling sellers. However, it is a good idea to include Merchant Fulfillment in your Amazon selling strategy.
According to these guidelines, as a Merchant Fulfilled seller, you must have a proven track record of being the best Amazon seller. This is done to make sure that you are authentic about the quality and delivery of your products.
How to Get Ungated in Toys Category on Amazon?
The main reason Amazon puts restrictions on specific categories such as Toys and Games is to ensure the quality of the products and keep the customers happy. As a result, Toys ungating requires you to confirm that your seller account is in good condition.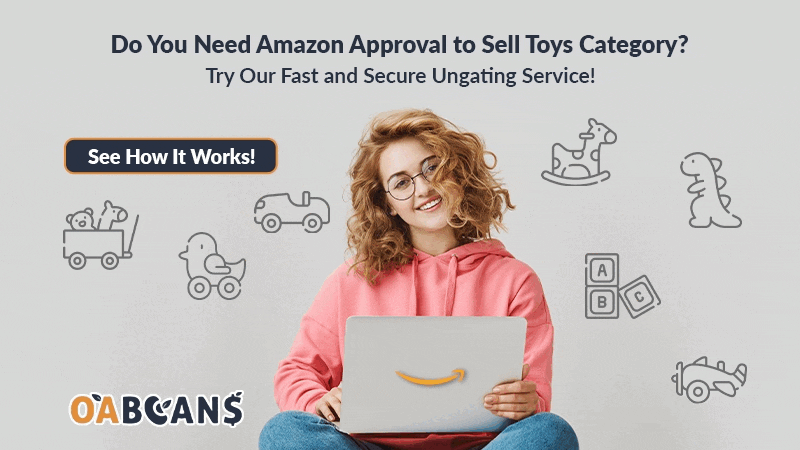 After ensuring that your account is in good standing, the next step to getting ungated in the toys category is to request Amazon approval. To request permission, you need to go to your seller central account, follow the 3 steps that were explained in the previous section, then:
Click on the "Apply to Sell" button
Click on the "Request Approval" button
Fill out the "Selling Application" form
Provide the further documents that Amazon asks
Keep in mind that there are certain documents you need to provide to successfully do Toys ungating on Amazon. These include:
Meeting the required performance targets:
Order defect rate: <1%
Pre-Fulfillment cancel rate: <1.75%
Late shipment rate: <4%
Ship the required number of products:
You must have shipped a certain quantity of products leading up to November, but they don't necessarily have to be in the Toys and Games category. This is done to ensure you can meet order requirements without fail.
Other additional documents:
Company name
Business license
Seller ID
Email address
Phone number
Product listings
A list of ASINs for the toy products you plan on selling
Compliant product images and manuals including all necessary safety information, compliance markings, small parts, and choking hazards
Test reports from a CPSC-accepted testing laboratory
If you have been an Amazon seller for some time and you've built a good reputation, you can request and receive automatic approval to get ungated in Toys Amazon. If you manage to get the automatic approval, you'll receive an immediate response stating that your request has been approved.
---
Read More: How to get ungated in grocery?
---
How Long Does It Take to Get Ungated in Toys Category?
Depending on the age of your account and your seller performance records, it can take anywhere from a few days to a few weeks to get ungated in Toys Amazon. Some users have even reported that they got ungated within 48 hours of submitting their request, with some saying that they never got a response from Amazon.
What Should I Do If I Didn't Get Approved for Toys?
It's not unusual for your first request to get rejected by Amazon. It is a known fact that most sellers' first application for ungating gets rejected.
If this happens to you, try to stay calm and contact Amazon's Seller Central to find out exactly why you got rejected. After that, you can focus on the issues, and when you are convinced that you meet every requirement, you can reapply.
If you don't want to go through the whole process again, you can use Amazon ungating service. These services are not free, but at least you can be sure that the professionals are handling the process of Toys ungating on Amazon.
Final Thoughts
Selling products from gated categories and brands on Amazon has many benefits. These categories are less competitive, which results in more sales and revenue for your business. Although it might not seem easy to meet all the requirements to get ungated on Amazon, it's definitely worth trying. By understanding all the requirements and following the instructions in this article, you can enjoy selling toys on Amazon without any restrictions.
FAQ