Amazon Product Categories List
Part of the appeal for the customers is the millions of products available for sale every day — across all Amazon product categories. Correct setting of your Amazon category is very crucial. While you are running a promotion categorizing correctly, your products will become even more critical because the context of the category the product falls under is based on all of those giveaway sales attribute to the given search term.
You simply won't show up when the average customer runs a search if your sales are not being attributed to the proper category. The below list provides an overview of the product categories in which you can sell.
Appliances
Apps & Games
Arts, Crafts, & Sewing
Automotive Parts & Accessories
Baby
Beauty & Personal Care
Books
CDs & Vinyl
Cell Phones & Accessories
Clothing, Shoes, and Jewelry
Collectibles & Fine Art
Computers
Electronics
Garden & Outdoor
Grocery & Gourmet Food
Handmade
Health, Household & Baby Care
Home & Kitchen
Industrial & Scientific
Kindle
Luggage & Travel Gear
Movies & TV
Musical Instruments
Office Products
Pet Supplies
Sports & Outdoors
Tools & Home Improvement
Toys & Games
Video Games
What Are Gated & Ungated Categories?
There are two groups of products On Amazon for selling. Gated categories and ungated categories. Generally, selling products from gated categories is a big challenge for the new sellers. Actually, many people become quickly discouraged as they find a product they want to sell is restricted. So usually, the newbies prefer to start their business with ungated categories. Before permitting you to trade in gated, somewhat risky categories, Amazon wants to make sure you are a legitimate, honest seller.
Gated Categories
Actually, gated categories are the group of products that are restricted on the Amazon website. They require approval from Amazon for sale. Amazon wants to protect its customers from counterfeit products and keep the Amazon brand reliable. Therefore, some specific categories have restrictions by Amazon. Amazon may ask for additional fees, performance checks, and other categories for these categories. The following Amazon FBA business categories require approval in 2023:
Watch Warranty
Automotive and Powersports
Clothing, Accessories, Shoes, and Luggage
Collectible Books
Collectible Coins
Entertainment Collectibles
Fine Art
Fine Jewellery
Gift Cards
Grocery and Gourmet Foods
Kindle Accessories
Laser pointers and other laser products
Made in Italy
Major Appliances
Sexual Wellness
Sports Collectibles
Streaming Media Players
Textbook Rentals
Toys and Games (Holiday Selling Guidelines)
Video, DVD, and Blu-ray
---
Ultimate Guide About Amazon Restricted Products
---
How to Get Ungated on Amazon?
Being ungated simply means that Amazon approves you to sell in one of those gated categories. There are some similar steps to getting ungated on Amazon categories.
1. Firstly, sign up for an Amazon Professional Seller account. You should pay $39.99 monthly for this plan.
2. Go to "Seller Central," click on "Inventory," and choose "Add A Product."
3. By searching the product name, brand, or the ASIN (Amazon Standard Identification Number), you can find your desired product in the gated category.
4. Now, in your search result, click on "Listing Limitation Apply."
5. After that, click on "Ask Approval." You may get approval. Notice that Amazon will ask for further documentation for some of category and subcategories. These additional requirements are:
Monetary fee
Itemized invoice (with contact information for your supplier)
Letter from the manufacturer/brand owner (if you're buying wholesale)
Extra information
If you would like to know more about this topic, refer to the Amazon Ungating Service page.
Ungated Categories
Many categories are automatically open for all Amazon sellers, even for newbies. The sellers can start their business with these products and get experience.
The list of ungated categories on Amazon in 2022:
Baby *
Beauty *
Books
Camera & Photo
Clothing & Accessories
Consumer Electronics
Grocery & Gourmet Foods
Health & Personal Care *
Home & Garden
Industrial & Scientific (BISS)
Kindle Accessories
Luggage & Travel Accessories
Musical Instruments
Office Products
Outdoors
Personal Computers
Pet Supplies
Shoes, Handbags, & Sunglasses
Software
Sports
Tools & Home Improvement
Toys*
* Some restrictions may still apply regarding subcategories, despite these categories being far more accessible for sellers. Additionally, restrictions apply to anything in the Toys and Games category during the busy holiday season.
If you are interested in more details about this topic, read Amazon Open Categories.
Besides gated and ungated categories, it is also possible to study the Amazon categories that we will explain below.
Most Popular Categories on Amazon
Some categories are more popular among the seller. Here, we list the most favorite categories on Amazon:
Electronics
Clothing/Shoes/Jewelry
Home & Kitchen
Beauty & Personal Care
Books
Cell Phones & Accessories
Movies & TV
Pet Supplies
Sports & Outdoors
Grocery
In the following, we are going to explain each category more precisely.
Electronics
In general, you can sell electronics products that are legal for sale. Besides, it should follow all federal, state, and local laws and Amazon policies. Also, it must comply with all applicable industry standards.
Indeed, your product should not interfere with other electronics. The electronics product that you want to sell should not circumvent technical controls such as copyright protection.
Below there are the subcategories of the Electronics category on Amazon:
Amazon Devices
Audio & Home Theater
Car Electronics & GPS
Camera & Photo
Cell Phones
Computers
Musical Instruments
Office Electronics
Portable Audio
TV & Video
Wearable Technology
Clothing/ Shoes/ Jewelry
You may be surprised if you see that the category of Clothing, Shoes& Jewelry is on the top seller position. It is very critical to know what is the trend in the world of fashion right now. The price in this category is often varies depending on the color and size options that customers choose. If you want to make more profit in this category, checking the best sellers' products would be nice. Some companies like OABeans provide good leads for you. To read more about this topic, go through the following page Selling Cloth on Amazon.
Home & Kitchen
A category that stands out above the rest on Amazon is Home and Kitchen. This category is consistently one of the highest-selling categories.
Beauty & Personal Care
The range of available products in this category is extensive,
Skincare
Haircare
Makeup
Nail polish
Oral care
Beauty appliances
Men's grooming
and many more
Books
This category is a customer-focused store. The book category has many popular genres like Comics & Graphic, Mystery & Thrillers, Literature & Fiction, Children's Books, Cooking, Romance, Science Fiction & Fantasy Novels.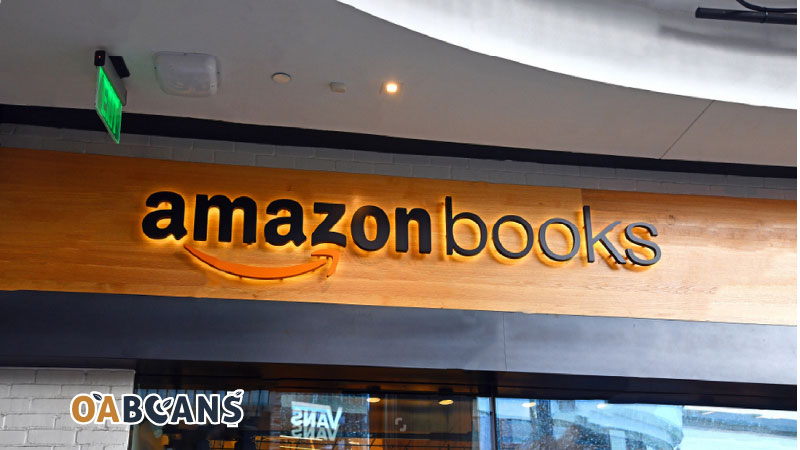 If you read this post, Selling Books on Amazon, you will find more details.
Cell Phones & Accessories
See Selling Cell Phones & Accessories for more information on listing products of this category. Apart from general condition guidelines, the below guidelines also apply to renewed or used cell phones and/or accessories before shipping to the customer:
Clear the phone's memory and restore the default settings.
Remove the SIM card from the phone, if present.
Cancel the existing account associated with the phone
Movies & TV
You can watch your favorite Shows, TV series & Movies on Amazon through the website, app, smart tv & other devices. Watching music videos & concerts is also possible on Amazon.
Pet Supplies
On Amazon, you can find the best deal in the pet supplies category. Treats, food, and many more from the top brands are available here.
Sports & Outdoors
You can choose from the most fantastic selection that you have in the outdoor and sports category at the most incredible prices.
Grocery
If you want to sell your products in the grocery and gourmet foods category on Amazon, you should follow Amazon's policies for product branding, quality, and customer safety.
Differences Between Amazon Product Categories
The products that are sold on Amazon categories vary from personal care items to the latest tech gadgets. If you want to have a successful business on Amazon, you should consider the below factors while choosing the category to sell your product and increase your sales.
Competition
Profitability
Selling Experience
Amount of Sell
1) Competition
The best products to sell are high-demand items with low competition. Generally, profitable products attract lots of page views and sales, regardless of the time of year. So, you should be aware that the competition to sell that product is also high.
2) Profitability
Actually, depending on the category of Amazon that sellers sell their product, the average profit margins vary between 17% to 26%.
3) Selling Experience
In an eCommerce business, fast delivery is an expectation. Using Amazon FBA service instead of fulfilling by yourself ensures that your product will ship efficiently, accurately, and on time, satisfying your customer.
4) Amount of Sell
Before buying a product, the majority of customers do online research for that. Reading customer reviews and testimonials is an essential part of this research. Obviously, when a product has thousands of reviews, it has a massive amount of sell. So, it is among the most profitable product categories.
Which Amazon Category is Better for Starting a Business?
Finding profitable products among all Amazon categories that also sell is a big challenge. Most of the beginner sellers start their selling in Clothing, Shoes & Jewelry on Amazon. Because it has various subcategories and you have different possible options.
You can have handmade, vintage, resale products. Although they are very competitive, at the same time, they are always in demand. Besides, sellers should monitor the fashion trends and seasonal specific sales. Some of the most popular items sold in the Clothing, Shoes & Jewelry category are:
Accessories
Athletic wear
Casual bottoms
Casual tops
Dresses
Shoes
Underwear
---
Read More: How Much Capital Do You Need to Start Online Arbitrage?
---
Final Thought
This post is about Amazon's various categories. You will get familiar with gated and ungated Amazon categories. Besides, the most popular categories on Amazon, such as electronics and clothing/ shoes/ jewelry, are listed. In addition, you study the Amazon categories in other aspects, including competition, profitability, selling experience, amount of sell. Also, the best category to start your business is also determined. If you want to know more about online arbitrage deals & sourcing lists, follow our website's blog.