Step-by-Step Guide to Getting Started With Selling Clothes
To start selling on Amazon in the U.S., you should follow the below steps:
Register for a seller central Account
As you register to sell on Amazon.com, you will require these items:
phone number
a valid credit card
bank account
tax information
It depends on if you are a U.S. taxpayer or not; then, you should fill a different form. U.S. taxpayers should complete the W-9 form, and non-U.S. taxpayers should fill out the W-8BEN form.
Choose a selling plan
Amazon has two selling plans. Individual and professional. In both plans, you can control what and where to sell. With these two plans, it will be flexible to sell one or many products. The individual generally offers for selling fewer than 40 items monthly. In this plan, you should pay a $0.99fee per item sales transaction – Amazon-set shipping rates for all products in an individual plan.
In the professional plan, you sell more than 40 items monthly. The subscription fee is $39.99 monthly. You can also win the all-important 'Buy Box.' Advertising is another huge advantage of a professional plan over an individual plan. It is also possible to offer special promotions and gift services for your products. You can also calculate U.S. Sales and use taxes on your orders.
---
🧐 Know More: Amazon Individual vs Professional Seller Plans
---
Publish your product
Amazon has an "Add a Product" tool. You can easily add your products one by one in an individual plan. On the other hand, if you choose a professional selling plan, you can upload all your products at once through a single inventory upload file.
Sell your product
Customers can see the products on Amazon after you list your offers and make them active.
Amazon helps customers make worry-free, easy, and quick purchases. Sellers can promote their product on Amazon listings in these ways:
External Traffic from Outside Amazon; like Social Media, Google Ads. Getting Backlinks
Internal Promotion using Amazon advertising platform; such a Sponsored Products, Sponsored Display, Sponsored Brands, and etc.
Partner with influencers
Launch a lightning deal
SEO
Maintain strong product ratings
Ship your products
When a customer places an order, Amazon will send you a notification. Now, it's time to ship the order to the provided address. It is also possible to use Fulfilment by Amazon or Amazon FBA business. In this service, Amazon will do the shipping and handle the customer service.
Get paid
The final step is getting paid. At regular intervals, Amazon will deposit payments into your account. Amazon will notify you as they make the payment.
---
Everything You Should Know About Amazon Product Sourcing
---
Pros and Cons of Selling Clothes on Amazon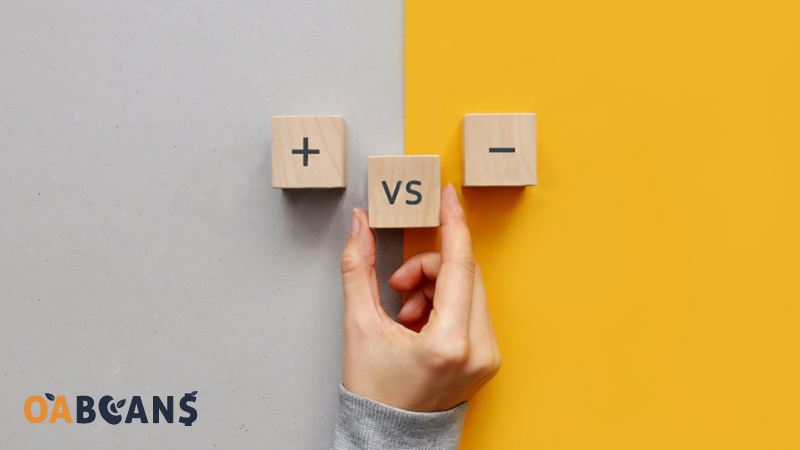 When you are looking to sell a product online, Amazon is the first channel that appears on search engines like Google. Nowadays, more than 50% of all retail e-commerce sales in the USA are created on the platform of Amazon. It causes to bring more than 2.7 billion visitors per month. These statistics are impressive for any business apart from how big it is. Recently, third-party sellers increase and become about 60% of Amazon e-commerce sales. If you are a newbie and wondering whether to sell on Amazon read the pros and cons of selling clothes on Amazon below.
Pros of Selling Clothes on Amazon
As described in the previous section, selling on Amazon is easy. In just a day, you can enter the platform and start trading, and even you should not invest a single dollar.
The number of Amazon visitors increase rapidly. It is known as one of the most visited websites in the world. You don't need to worry about networking, SEM, or SEO. Amazon will bring the visitors, and consequently, your sell will increase.
Generating Immediate Trust
Although online selling and buying have become common these days, selling on Amazon has a safer background in visitors' minds. This comes from the big company guarantee. In case of any problem, it will solve immediately.
Access to World-Class Logistics
Another benefit of selling on Amazon is Fulfilment by Amazon. Supply chain capabilities that are very vast can help businesses.
Cons of Selling Clothes on Amazon
The fee payment is between 10% and 15% per sale. In addition, for shipping management and storage, FBA charges you.
Developing Loyalty is Challenging.
It will help if you keep in mind that the priority of Amazon is its own benefits rather than its seller. Amazon's platform is designed in such a way that it will highlight the products, not the sellers. So as your clients bought your products through Amazon, you will not have access to them.
You should compete with a massive number of sellers who have the same products as you. The most important competitor is Amazon itself. When you sell your products on Amazon, you give all sales information. They can easily find out which of your product is the most successful, and use this data to improve Amazon. As you should give Amazon the name of your suppliers, they can simply contact them and eliminate you as a middleman.
It takes one months to pay you
This is how it works: your clients charge immediately, and you should ship the products right away. But Amazon pays you 30days later.
Exquisite Service at Your Expense
Clients can return the products without any questions. Of course, you are the one who pays for all of these returns. This is your money that Amazon plays around with. Clients know it as a good service.
---
Ultimate Guide About Amazon Open Categories
---
Is it Profitable to Sell Clothes on Amazon?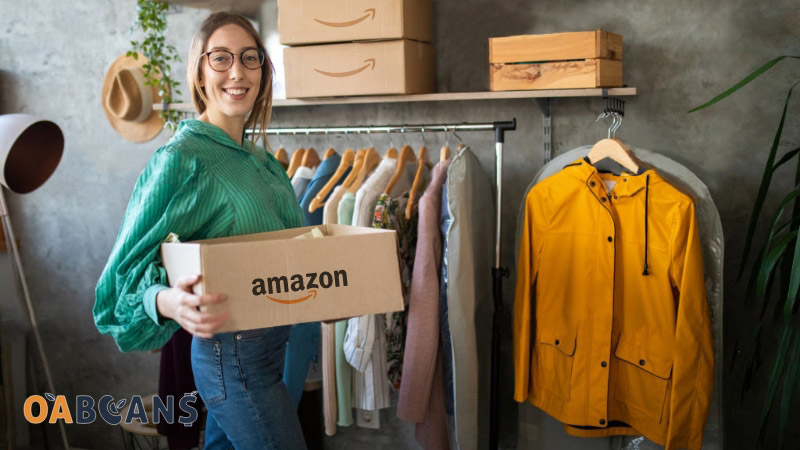 During the pandemic time, online shopping becomes more and more trend, which accelerates the revenue of Amazon. In general, selling apparel online is known as a very profitable business. In 2020, the revenue of this market was approximately $1.46 trillion. According to Statista, by 2025, about 2.25 trillion dollars in revenue is expected to produce in the apparel online retail sector in the United States.
How Much Money Can You Make Selling Clothes on Amazon?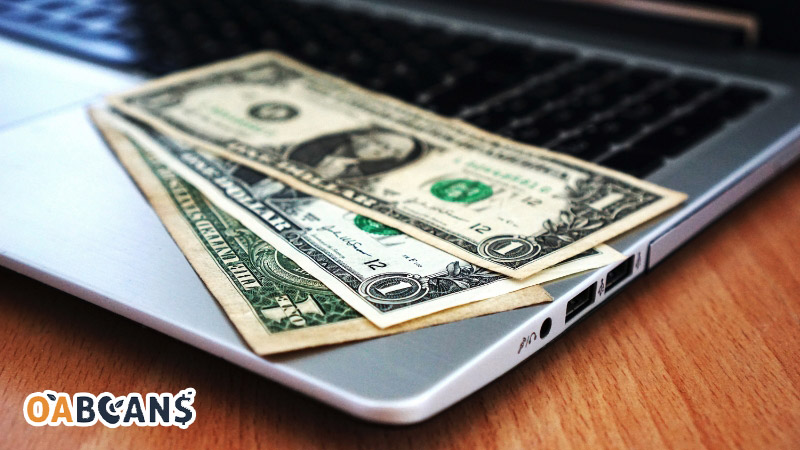 Generally, the amount of money that you can earn monthly by selling clothes on Amazon depends on many factors such as:
Your business model
Your capital
Your sourcing method
Your team
Risk that you make
And more…
Nearly half (44%) of Amazon sellers earn $1,000 – $25,000 monthly in sales, which means they make in the annual sale from $12,000 – $300,000. Besides, there are some super-sellers who earn up to $250,000 monthly in sales. This means they make about 3 million dollars in annual sales.
Can You Sell Used Clothing on Amazon?
Assigning the right condition to each product you list on Amazon is the first step of selling. Therefore, you should read the Condition Guidelines and additional help files for each item you want to sell. Basically, Amazon lets sellers list used products in many categories like electronics and books. However, Amazon's online platform allows you to sell only the new, straight from manufacturer clothes.
Final Thought
Nowadays, selling apparel online on Amazon becomes very popular. Like other businesses, online sell has their own risks. However, there are many pros and cons to that. When you want to start selling clothes on Amazon, you need to follow specific steps. The revenue for Amazon clothes selling is very high in the United States in recent years. You can earn a minimum of $12,000 yearly in sales, and try to catch the super-sellers who make annual sales up to $250,000. It would be best to consider that Amazon does not allow selling used clothing by its platform. If you wanna know more about online arbitrage deals & sourcing lists, follow our blog.