Any business that is started needs some start-up cash. When selling on Amazon, that amount is a little different than your typical brick-and-mortar business. Since you don't have the overhead expenses like a warehouse, electricity, etc., you can get started with less cash than most other businesses.
If you are searching about the startup money needed for online arbitrage, you most likely know that it can be a great business model for those who need a side income or even need to replace their full-time income. Amazon is one of the world's biggest marketplaces, and the potential for growth is outstanding.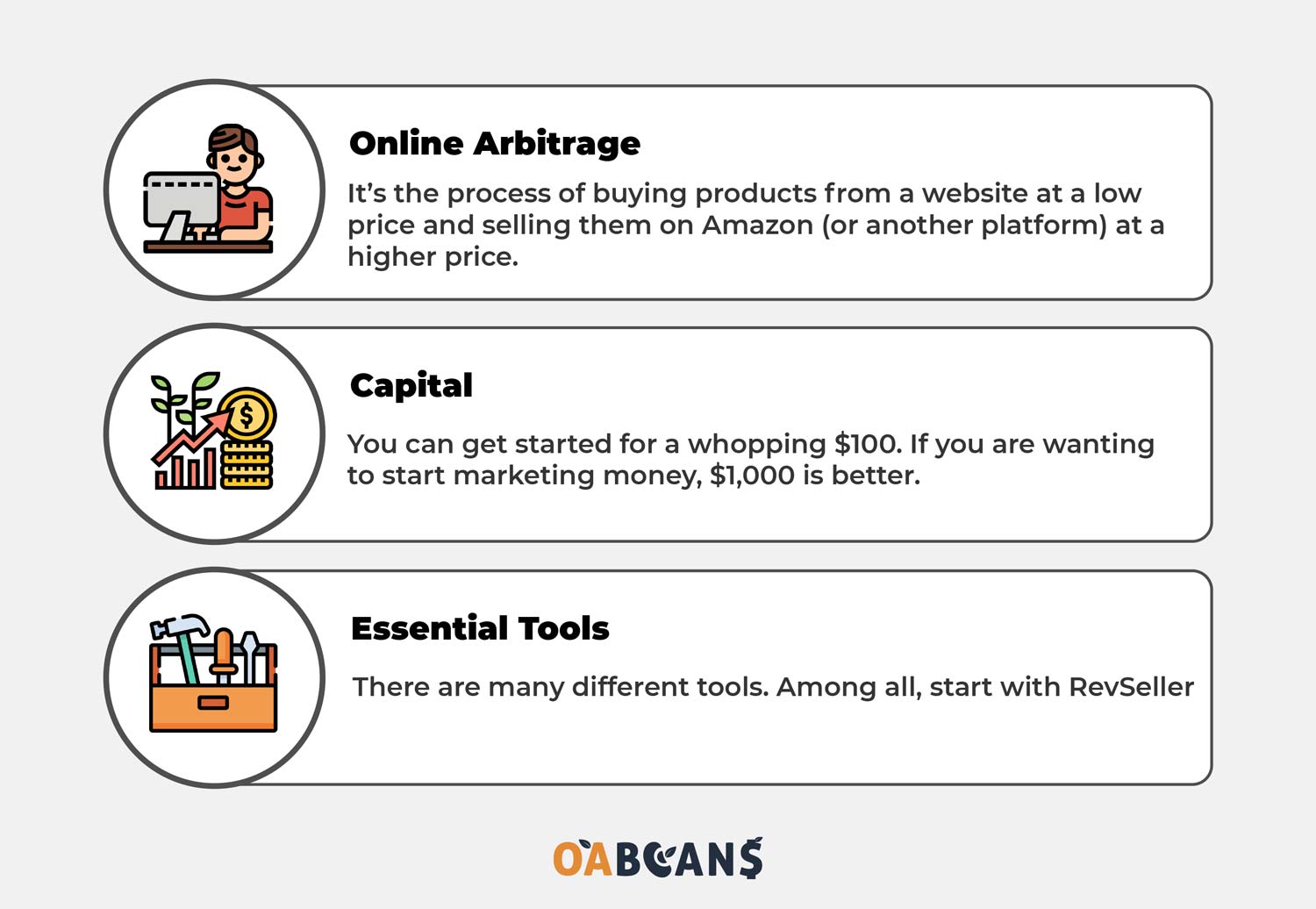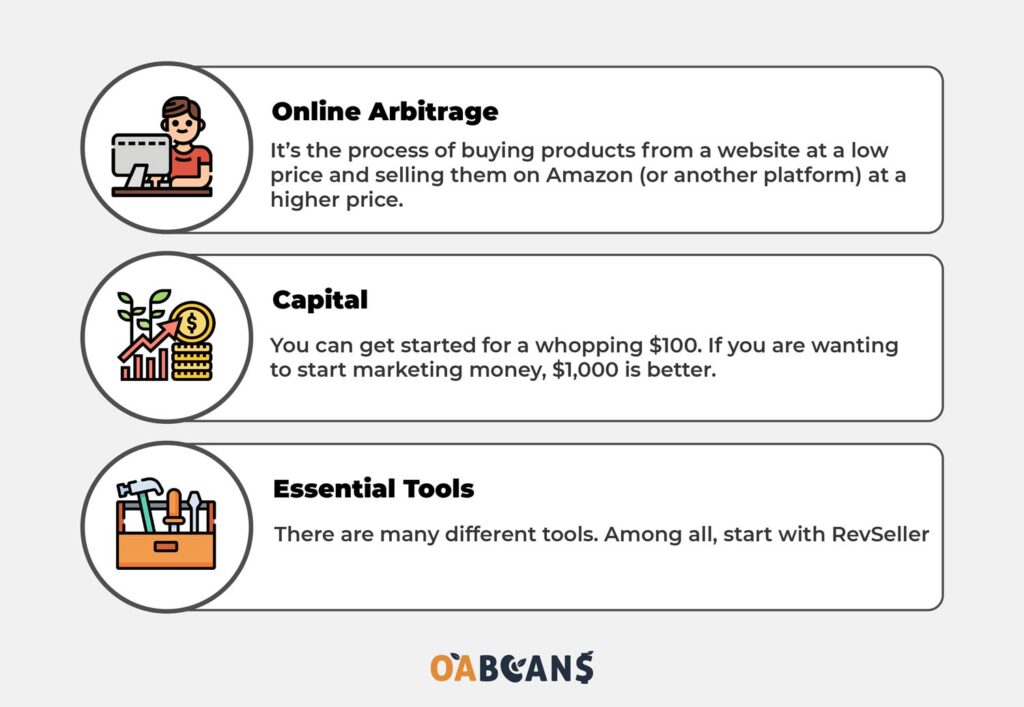 After you are done reading this article, you will have a better understanding of the funds needed to get started with online arbitrage. Still, you will also learn a little more about the business model in general.
What is Online Arbitrage?
Arbitrage has been around for a long time (I actually learned about the whole concept in an economics class with an example from the Bible, which was odd, but helped me to learn). In short, it's the process of buying products from a website at a low price and selling them on Amazon (or another platform) at a higher price.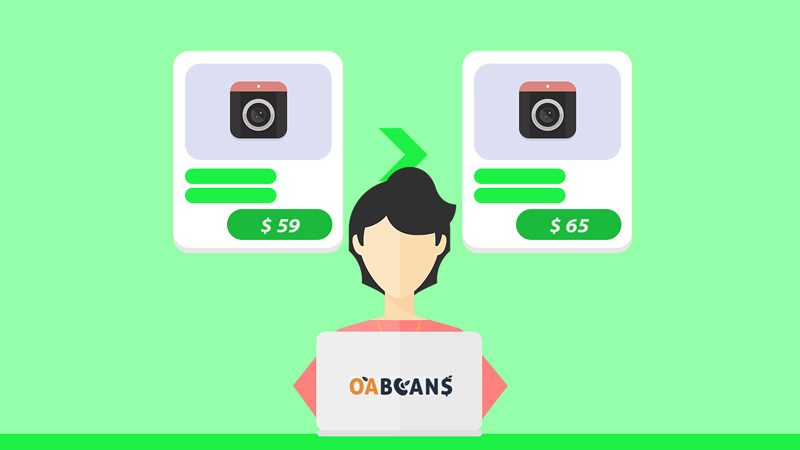 And cue that one question you have on your mind right now…
Why in the world would someone buy something from Amazon at a higher price when they can get it on another site cheaper?
I could list a litany of reasons, but it comes down to brand loyalty and convenience. Amazon is a massive marketplace that gets items to you in 2 days or less. Most people have Amazon Prime and are used to a level of customer service that isn't around on other sites. They are willing to pay more to not have to deal with another site and the hassles that might come along with it.
So, the reality is that people are more than happy to pay extra for the Amazon experience – perfect for someone like you to step in and make some profit!
How Much Money Do You Need?
The short answer:
You can get started with online arbitrage for a whopping $100. If you really want to start marketing money, I would suggest having $1,000 on hand to get started.
I remember when I started my first business in high school. My parents helped me buy some DJ equipment to start DJing dances and weddings. All in all, we spent around $1,000 on all of the equipment.
So in terms of comparisons to other businesses, online arbitrage is something that is a low-cost business to start.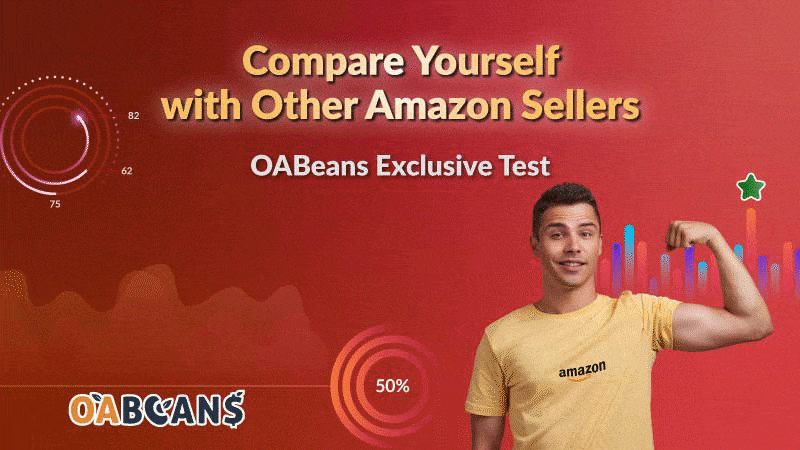 The long answer:
In order to even start selling on Amazon, you will need to get the Amazon Seller Central Pro Subscription. This will run you $39.99/month, but it will give you access to the Amazon marketplace and the fulfillment resources that will save you a ton of time and money.
And then you will need some boxes and some labels. Depending on exactly what you choose to use (I recommend getting a Dymo printer and labels for the labels and a laserjet printer and free UPS labels for the shipping labels plus boxes from Home Depot or Lowes), you could spend a few dollars or a couple hundred on getting started. I always recommend starting small and working your way up as you start making money.
Altogether, the vital expenses add up to around $50 – depending on where you buy your labels from, etc. The subscription fee for tools or lists for sourcing products is another expense you should consider. Subscribing to an online arbitrage sourcing list is recommended to begin your OA business. OABeans Fayot list, which is for newbie sellers, is 118$/month.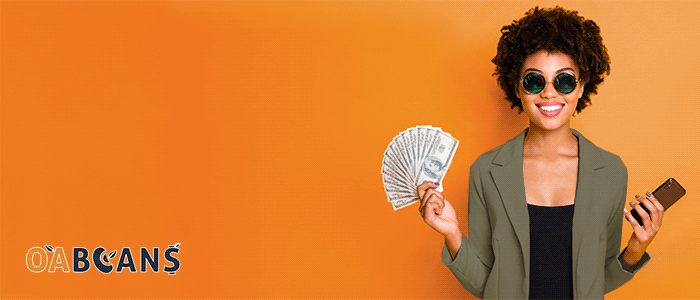 Finally, you will need between $250 and $500 to invest in stock and products. When you start out, you are most vulnerable to mistakes and bad decisions. Perhaps you make the wrong purchasing decisions, or you are unlucky enough to receive a lot of returns; you need to have some money to fall back on to recover. However, subscribing to sourcing lists like OABeans will decrease the risks of mistakes. With this as a starting point for your online arbitrage business, you should have plenty of breathing room, low overhead costs, and a lot of potential to grow and scale your business.
---
Read More: How Much Money Can You Make from Online Arbitrage?
---
Online Arbitrage Useful Tools
Online Arbitrage isn't possible without software and tools. They help you to improve your knowledge and make an informed decision. So, you can decrease your risk and increase the chance of getting successful.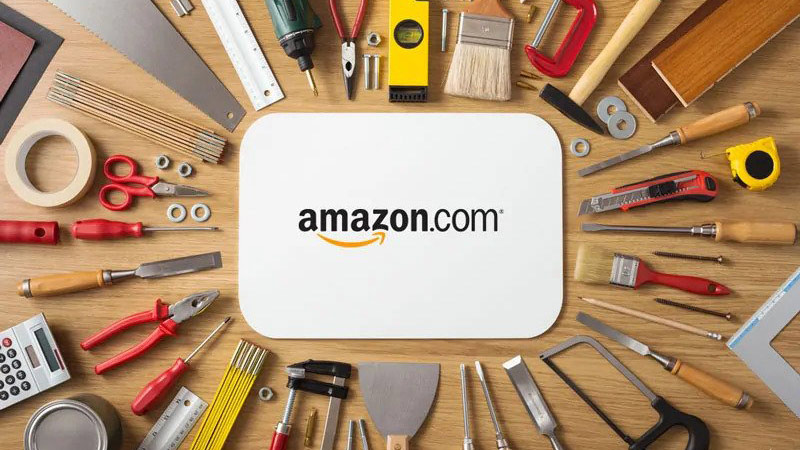 There are many tools in online Arbitrage, but don't choose all of them to learn. It can make you confused and very time-consuming.
Here we introduce the most valuable tools that any arbitrager needs to have and learn:
---
Read More: Useful Chrome Extensions for Online Arbitrage
---
Tactical Arbitrage
To find the deals, you need tactical Arbitrage. It's a website that looks for profitable deals in different retail stores. You can set your criteria for profit, ROI, sale rank, and more. But the deals should be rechecked for possible errors and mismatches. Tactical Arbitrage has different plans that fit different businesses.
RevSeller
It's an extension that includes a real-time calculator on the product page. You can set the extra fees, referral fees, and so on to calculate the profit and ROI faster and easier. RevSeller can show the price history graph as well as the rank history. RevSeller has many other features like HAZMAT checker, restricted item checker, etc.
ASIN Gadget
Usually, the sellers prevent selling Hazmat items because Amazon doesn't allow Hazmat to enter warehouses. In addition, sourcing restricted items can cost you thousands of dollars of loss. ASIN Gadget helps you to check Hazmat items or restricted products on the product page. It can show you if the thing is meltable.
If you wanna know more about online arbitrage sourcing list & deals follow OABeans articles.