Key Differences Between Amazon Categories
Many factors make differences among all categories. We can narrow them down as below:
1) Selling Experience
You need different sales skills based on the product category you want to sell. Group A categories require a high level of experience, and with the lower experiment, you can go for group B categories.
Group A:
Musical Instruments (About 50% of sellers sell in this category with advanced experience)
Industrial & Scientific
Apps & Games
Tools & Home Improvement
Automotive Parts & Accessories
Group B:
Appliances (About 27% of newbies start with this category)
Toys & Games
Video Games
Books
Electronics
2) Sales/Business Models
These are the business models that sellers can choose to start selling on Amazon: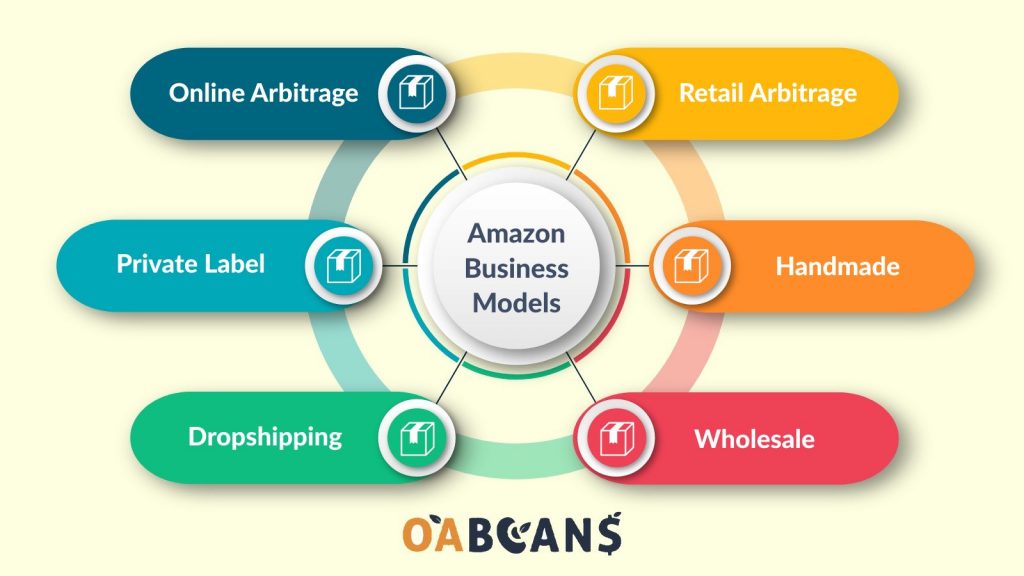 Buying discounted products from online marketplaces and reselling them on another online marketplace like Amazon is Online Arbitrage (OA).
In which you can create products with your own label and product.
Amazon sellers act as a middleman between customers' orders and manufacturers or suppliers.
Purchasing items from the local retail stores and reselling them on amazon is known as retail arbitrage.
Purchasing discounted goods in bulk and reselling them as individual units in a retail marketplace.
People make products by themselves, like handcrafts to sell on Amazon.
3) Average Monthly Sales
In general, sellers can earn between $1000 and $25000 from each category. But you can't expect high monthly sales from handmade, books, and cell & accessories categories. It is usually under $1000.
Musical Instruments, Computers, and Industrial & Scientific can bring sellers more than $50,000.
4) Profitability
Depending on the cost of the product sourcing and your sales quantity, the profit margins vary incredibly from 16% to 32%. Although the raw materials and time expenditures are a little bit high, handmade products have the most profit margin, which is 32%.
In the below table, you can find the rank of many categories.
| | | |
| --- | --- | --- |
| Rank | Product Category | Average Profit Margin |
| 1 | Handmade | 32% |
| 2 | CD & Vinyl | 27% |
| 3 | Apps & Games | 25% |
| 4 | Industrial & Scientific | 25% |
| 5 | Luggage & Travel Gear | 25% |
| 6 | Grocery & Gourmet Food | 23% |
| 7 | Video Games | 23% |
| 8 | Arts, Crafts & Sewing | 22% |
| 9 | Pet Supplies | 22% |
| 10 | Musical Instruments | 21% |
| 11 | Beauty & Personal Care | 21% |
| 12 | Baby | 21% |
| 13 | Sports & Outdoors | 21% |
| 14 | Automotive Parts & Accessories | 21% |
| 15 | Garden & Outdoor | 20% |
| 16 | Appliances | 20% |
| 17 | Toys & Games | 20% |
| 18 | Tools & Home Improvement | 20% |
| 19 | Clothing, Shoes & Jewelry | 20% |
| 20 | Books | 20% |
| 21 | Kitchen & Dining | 19% |
| 22 | Office Products | 19% |
| 23 | Electronics | 19% |
| 24 | Collectibles & Fine Art | 19% |
| 25 | Health, Household & Baby Care | 19% |
| 26 | Home & Kitchen | 19% |
| 27 | Cell Phones & Accessories | 18% |
| 28 | Computers | 16% |
5) Fulfillment method:
Amazon sellers have three options for fulfillment.
Fulfillment by Amazon (FBA)
Amazon has the whole responsibility for fulfilling products in this method.
Fulfillment by Merchant (FBM)
Amazon sellers are responsible for fulfilling the purchased products on Amazon. This method is also known as Merchant Fulfilled Network (MFN).
Amazon Seller Fulfilled Prime (SFP)
A fulfillment mechanism that allows Amazon sellers with professional seller accounts to display the Amazon Prime badge.
---
Know More: How to Get Ungated on Amazon? [2023 Guide]
---
What Are the Most Popular Categories on Amazon?
If you want not to encounter problems in selling products, it is essential to source the products people like and purchase more. The most popular product categories on amazon that successful sellers buy from them are listed below in order of popularity.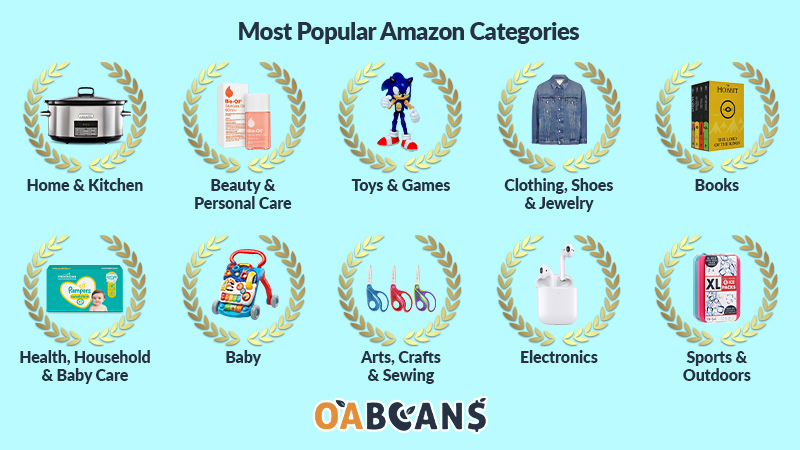 1) Home & Kitchen
About 32% of products are sold in this category. Furniture, cooling, heating, air purifiers, cleaning supplies, bedding, and products for the dining and kitchen are the most popular.
How to succeed in the Home & Kitchen category?
You obviously have to sell from popular categories to make a profit. So home décor, especially seasonal decor products, are always good choices. The rank of storage and organization units is high in BSR.
2) Beauty & Personal Care
The percentage of people who sells beauty & personal care is about 23% of total Amazon sellers. The popularity of hair, skin, and nail beauty products and personal care products such as oral hygiene basically depends on how much people care to look good. That's why they are qualified under the top selling categories on Amazon.
How to succeed in the Beauty & Personal Care category?
Having the latest products in the market is one of the key points in succeeding in selling on Amazon. Consumers are constantly looking for natural, organic, and chemical-free products. As this is one of the most popular product categories on amazon, it brings billions of dollars for sellers. Below items are the most popular products:
Hand creams
Makeup
Fragrance
Hairdryers
Foot and nail care
Bath and bathing accessories
3) Toys & Games
About 20% of sellers choose this category to sell. Disney and Pixar studios release new movies from time to time for kids, even adults. Various toys, gadgets, and games come on the market after the show, which is the big business for selling on Amazon.
How to succeed in the Toys & Games category?
Apart from movie-themed toys & games, there are many generic and educational games on the market. You have to watch the market trend to choose the right products for your selected niche. Following commercials on TV can guide you to the latest trends.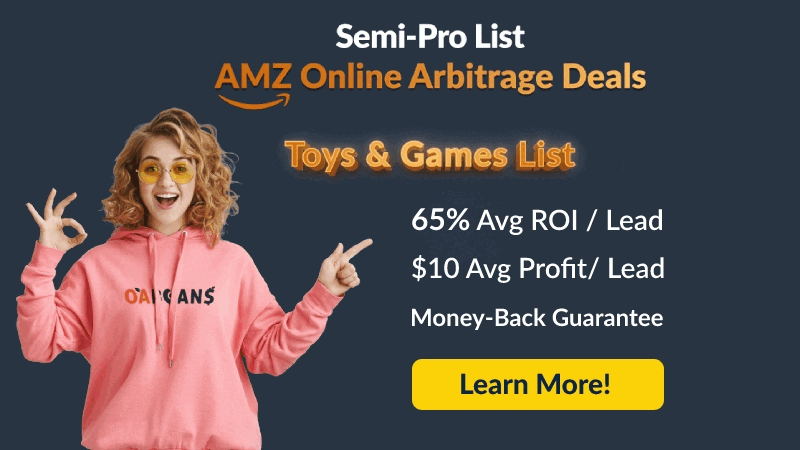 Most sales belong to STEAM (science, tech, engineering, art, and math). Furthermore, Crayola products, water toys, LOL Dolls, and games like Jenga and Connect 4 are popular in summer and during school breaks.
4) Clothing, Shoes & Jewelry
Surprisingly, online shopping for clothing and fashion accessories has increased drastically recently. The leading cause was Covid19 Pandemic. But, it would help if you considered that the competition for selling in this category is very high.
How to succeed in the Clothing, Shoes & Jewelry category
If you want to become successful in selling in amazon's top-selling product categories, such as the clothing, shoes & jewelry category, you must always offer something unique. They must be eye-catching to compete with available products in these niches.
Below, the popular items in this category are listed:
Socks
Crocs
T-shirts
Undergarments and swimwear
Shorts for men and women
---
Everything You Need to Know About Selling Cloth on Amazon
---
5) Sports & Outdoors
Selling about 16% of sellers in this category shows how profitable this category is. Sports products are indoor and outdoor. It also includes fitness and all the related equipment, and it is critical to focus on keywords for targeting this category.
How to succeed in the Sport & Outdoors
One of the impacts of the Covid19 Pandemic is that people do more indoor sports at home as health clubs have closed. They needed to bring the gym to their home, so they bought multiple product types in this category.
Besides, some people bought more equipment for outdoor recreation like basketball and firearm accessories. This change shows the potential of selling personal sports equipment from which you can profit.
6) Arts, Crafts & Sewing
As one of amazon's top-selling product categories, it attracts about 15% of sellers. Not only selling in this category has unique opportunities, but it also has some challenges.
How to succeed in the Arts, Crafts & Sewing
Generally, sales increase around the winter holidays and Christmas, as people buy gifts for beloved ones. So, don't forget that some items are seasonality-dependent. Moreover, watch the trends in arts & crafts. For example, during the summer of 2020, tie-dying became popular and had a sudden shift in demand.
7) Electronics
15% of sellers list their products from this category. Actually, the electronics category is among the amazon best seller categories. New gadgets have become more and more popular as the Internet of Things (IoT) has grown drastically in recent years. Yearly, Amazon publishes the best of Prime report, which shows the bought products by Prime members in a given year.
How to succeed in the Electronics category
It is hard for newbies to compete in lots of products. So, the best strategy is to choose one niche and look for good products. For example, you can select one of the electronics sub-categories like 'Accessories & Supplies. Then sell accessories such as cables, memory cards, speakers, or remote controls.
5) Books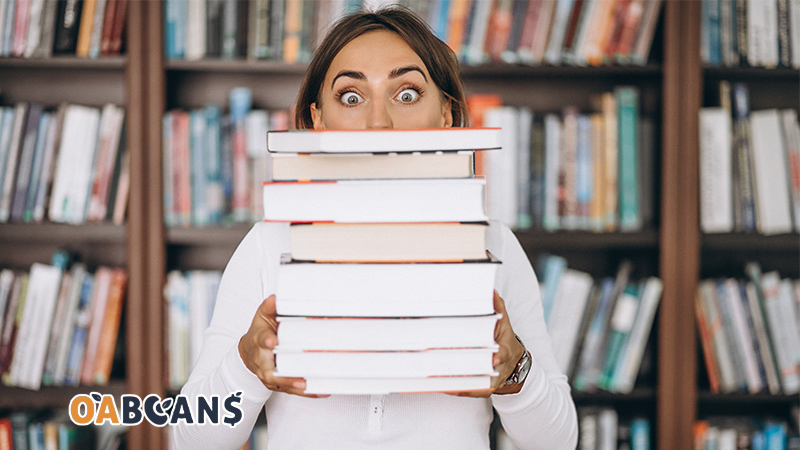 This is one of the first lines of online retailing and gradually becomes digitally focused like Kindle products. Literature, children's books, and fiction are among Amazon's best-seller books.
How to Succeed in Selling Books on Amazon?
There are three main ways to become successful in selling books.
Nowadays, social media act as the main marketing tool. eCommerce website and the Amazon product landing page can also help you promote your desired books.
The Book category has 37 sub-categories. Various books are available in the market, like photography books, art books, and even test prep Books.
Follow audience interests
Be up-to-date about the kind of books your audiences read and talk about, which can help you to select your niche for selling books.
---
Ultimate Guide to Selling Books on Amazon
---
9) Camera & Photo
This is one of the most popular subsections of the Electronics category. As one of the most selling products on Amazon, it includes a mix of camera accessories, cameras, and photography equipment.
How to succeed in the Camera & Photo category
There are critical key points that you have to consider while choosing products to sell in this category:
Sell products that require refills
Some photographers still prefer film over digital options. So, they regularly need to buy film, and subscribing each month recurringly is necessary.
Get your brand in front of people
Brand owners use innovative marketing tactics such as celebrity influencers to broaden their reach. Amazon has an Amazon's built-in advertising feature to get your camera products seen.
Focus on products with a specific use
Ring doorbell has remarkable capabilities compared with standard security cameras. Ring also has a motion detector feature triggering at certain distances, and it is more than just showing the guest who's at the front door.
Here are some of the Amazon Bestseller products in this category:
Wireless home security cameras
Baby monitors
Fujifilm instant film

10) Baby
You can't believe that about 14% of Amazon sellers choose products from this category. Basically, one of the four most restricted categories on Amazon is the Baby category. Amazon asks all brands to provide safety testing certificates and Child Product Certificates.
How to succeed in the Baby category
You must follow Amazon rules and regulations to successfully sell Baby products as one of the most popular product categories on amazon.
Fortunately, Amazon has a restriction for selling counterfeit items on its platform. That's because safety is essential for this category, and sellers even pay more to provide high-quality products.
There are many large and powerful competitors in the Baby category. Besides, this category has a variety of products from color and size to types of toys and diapers, and you obviously have different prices, which makes selecting items hard for buyers.
Always have good products for occasions like Christmas and the summer holiday as they have leading roles in your sales.
What Is The Important of Choosing The Right Category to Sell?
Generally, it is not easy to find a profitable category is not easy because a popular category has high competition.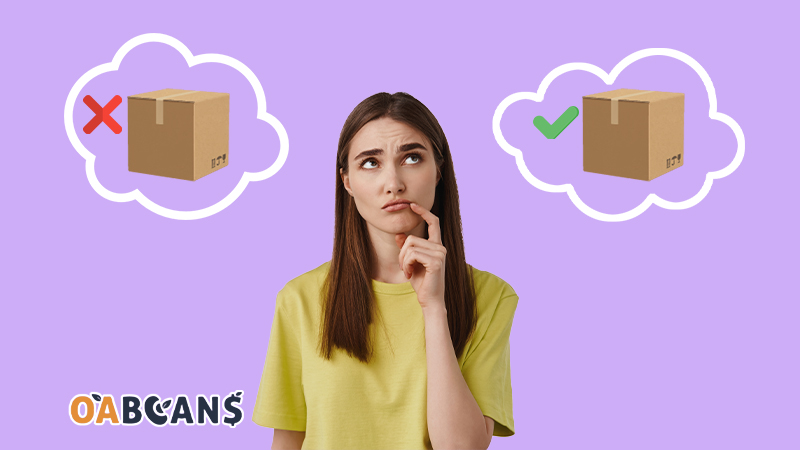 Consider the following factors:
The result of product research has the main rule on your decision to choose a category: the product demand and sub-category competitiveness affect the search result.
Apart from looking for the right products, the way you run your business may make it profitable. So, create an optimized listing, source quality products, present a higher perceived value, conduct proper product research, negotiate prices, and run profitable PPC campaigns.
Opt for a category based on data and demand, not sentimentality. It means never selling a product with low demand and high competition.
How to Find the Best Product Category to Sell on Amazon?
As you start an online business, selling on Amazon is the best choice as Amazon is the biggest marketplace in the world and has a 50% eCommerce market share. Besides, it is very easy for newbies and also highly profitable.
However, to be successful in your business, it is critical to find the most selling product category on amazon. To be honest, the best item is the most profitable after deducting the costs! But, you have to consider the below factors while searching for the products you want to sell on Amazon:
Try to list the products that don't need to compete with Amazon label products.
Don't choose saturated categories to sell while it will need higher advertising costs as higher cost per click.
Taking a piece of the pie in a popular category is not easy. You have to compete in an established market, so you have to have a proper strategy.
How to Find Low Competition Categories to Sell on Amazon?
1) Using Google Trends is always the first option
It is accessible and free of charge. You can see the products with higher sales opportunities in the weekly trend. You can see the topic's popularity and view related demographics, queries, and topics for each keyword research.
2) You can use tools such as Keyword Scout & Opportunity Finder
Using powerful tools like Jungle Scout's is beneficial for accurate product research. This kind of tool gives you a high-demand product with low competition.
3) Monitoring customer trends
According to many surveys, 72% of Amazon customers stated that because of inflation in 2022, they bought fewer products from Amazon. On the other hand, more people cook at home from the beginning of the pandemic, about 61%, so they require more appliances. Therefore, it is the right time to list the products which consumers use to boost their wellness and enhance their homes.
What to sell on Amazon: criteria
Below are the criteria that sellers must consider while selling on Amazon:
Find market trends and look at the top-selling products, but avoid being too trendy.
If a product has at least 10 daily sales, it means it has demand in the market. Go for it.
Choose products that are in demand 365 days a year. So you will achieve sustainable growth. However, you can make a profit by selling seasonal and trendy products.
Don't miss the international market.
Use tools or chrome extensions like Jungle Scout to find in-demand products. They provide you with products with low competition and monthly sales volumes for each product.
Avoid selling in a heavy-saturated market. Always opt for items with low competition.
Monitor the current product reviews, which show you the popularity and quality of the product.
Inexpensive products to make or acquire are always a good choice for selling.
Before buying a product, check its quality, mainly if you are an Amazon FBA seller.
Don't choose fragile, perishable, breakable, or prone to damage, as their shipment is tricky.
Always select lightweight and easy-to-ship items as you can reduce the shipping costs and Amazon seller fees.
Sometimes providing private label products are more affordable than selling big names. It is easier to control the product market and product availability.
Top selling items on Amazon in 2023
Jenga Classic Game
Fire TV Stick 4K with Alexa Voice Remote, the streaming media player
Echo Dot (3rd Gen) – Smart speaker with Alexa – Charcoal
Earth Rated Dog Poop Bags
Wyze Cam 1080p HD Indoor Wireless Smart Home Camera
Gildan Men's Fleece Hooded Sweatshirt, Style G18500
American Marxism by Mark R. Levin
Mellanni Bed Sheet Set
Crocs Men's and Women's Classic Clog
PlayStation Store Gift Card [Digital Code]
Final Thoughts
In every Amazon seller's journey, finding the most suitable and profitable product is the most crucial step. The point is that the top-selling products on Amazon are not permanent; they change regularly.
However, the criteria for choosing what to sell on Amazon remain the same.
It would be best if you try to offer unique, budget-friendly products with minimal competition to succeed on Amazon.