Top Amazon Chrome Extensions in 2023
You can dig deep into the data of your competition with keyword volume and product research. However, by adding these tested and tried Chrome extensions, you may work smarter, not harder. Here, an in-depth look, as well as brief extension descriptions, are provided. Plus, their most popular features are explained.
---
Read More: Useful Chrome Extensions for Online Arbitrage
---
Some of the most essential Google Chrome extensions are listed below:
Jungle Scout Chrome Extension
One of the extremely popular Amazon Sellers Chrome Extension is Jungle Scout. This tool is available in both extension format and web-app. What makes it quick and easy to use is its convenient extension interface to find the data you are looking for. Apart from the United States and Canada, Jungle Scout is compatible with Amazon's marketplace in eight countries.
With their Chrome extension, users can conduct:
real-time sales data
product rank
Amazon keyword research
Revenue
and many more details
RevSeller Extension
Another favorite Amazon Sellers Chrome Extensions is RevSeller. When you want to find a potential following product idea, you can just open this extension within Amazon product pages. This user-friendly interface gives you all data needed to make quick decisions.
With a built-in Amazon FBA calculator, it is possible to break down below factors for your FBA business:
Price
referral fees
shipping costs
profit margin
ROI
In addition, a real-time calculation of the profitability of the listing is possible. Besides, sales rank, product dimensions, UPCs, and ASIN are shown in RevSeller. Its yearly charge is $99.99.
---
Know More: Amazon Top Sellers in the World
---
AMZScout Pro Extension
Although product research is a tedious task, AMZScout makes it easy and pleasant as an Amazon Sellers Chrome Extension. Using this extension gives you access to FBA fee calculations to compare this cost vs. a Seller Fulfilled Prime (SFP) provider. With this trusted extension, you can see the tool's priority score for each ASIN.
AMZScout returns the below information by typing your product idea:
demand forecasts
profit estimates
stock levels
competitor analysis
Seller App Chrome Extension
The next Amazon Sellers Chrome Extension is Seller App, which you can increase Amazon sales with this tool. It is available in two versions, a web app and a Chrome extension. For conducting live research on future products, you can use this Chrome extension as you browse the online marketplace. The subscription fee is $ 149 per month, and you can use it for free for seven days.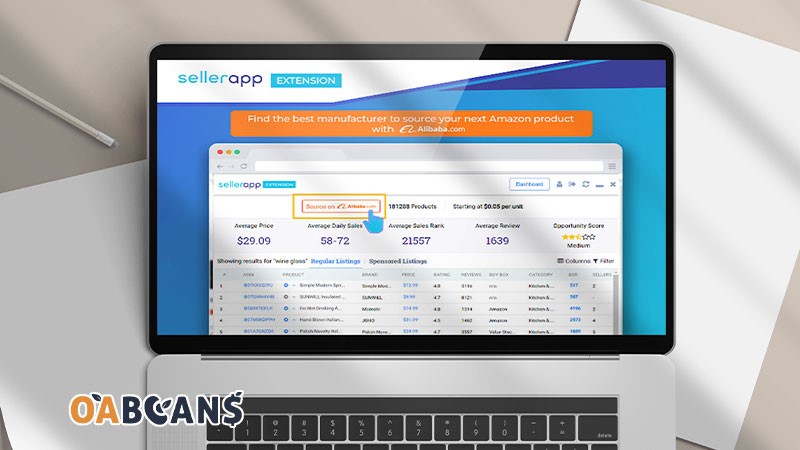 Some of the fantastic features of this extension that help you have a successful business are:
Listing quantity alerts
Listing quality scores
Pricing, keyword tracking
FBA fee estimates
Buy box statics
Helium 10 Chrome Extension
This Amazon Sellers Chrome Extension is the answer to all of your needs, including searching for the best keywords for your products on Amazon. Using this extension makes you aware of how much stock your competitors hold and how they fulfill their orders. Downloading, analyzing, filtering of these data are provided by Helium 10. It is available free of charge.
This all-in-one extension is capable of
Analyzing demand
Finding suppliers for ASINs
Calculating profitability
Keepa Chrome Extensions
One of the well-known Amazon price trackers is Keepa. Millions and millions of Amazon listings are monitored in the background by this Amazon seller chrome extension providing
In case any price drops on Amazon, it alerts you. Keepa is the best choice to predict future trends if you want access to detailed pricing history charts. They are beneficial for online arbitrage deals. You can try a free trial and pay for complete data $18 monthly.
Camelizer Chrome Extension
An excellent analytical Amazon Sellers Chrome Extension is The Camelizer. Amazon FBA sellers can be notified by email and Twitter about
Price fluctuation of their competitors
Extensive history for listing price data
For growing the FBA businesses, this extension is free and is highly recommended.
AMZ Base Extension for Keyword Research
AMZ Base is a vital Amazon seller chrome extension for product searching. The listing information on Amazon against other online marketplaces is checked quickly by this tool.
It can cross-reference products on Amazon and eBay as well. This Chrome extension has many features, such as
Product sourcing information
ASIN number display
FBA calculator
All of these essential data help you improve efficiency for an online arbitrage sourcing list.
DS Amazon Quick View Extension for Competitor Analysis
With free-to-use DS Amazon Chrome extension, you get quick access to:
Number of FBA sellers
ASIN
Product's sales rank
BSR
Search ranking
These data appear as you hover over the listing. It has two versions, free and extended; the latter costs $19.99. If you upgrade to an extended version, you will have additional access to better sorting and filtering abilities and interactive Keepa graphs.
AmazeOwl Chrome Extension for FBA Research
You should never limit your product research to Amazon so that AmazeOwl could be very handy for you. Even without leaving Amazon, you can have powerful product research that is very critical for your FBA business.
What is making AmazeOwl incredibly user-friendly is
Hover information
Easy-to-understand color coding
One-click functionality
There is a "Market Analysis" button that gives you more detailed information. For highlighting data that matches your product criteria, this button generates a table. Apart from Canada, the US, UK, eight other marketplaces are compatible with Amaze Owl.
Viral Launch Chrome Extension
Viral Launch Amazon Seller Chrome Extension could be attractive for you if you are looking for in-depth Amazon analytical data. This market intelligence tool is designed in such a way that it helps you to find available lucrative products on Amazon. Other attributes that are accessible to users:
Past sales
Pricing history
Revenue data
Many other data
Amazon Assistant for Chrome
A legitimate Amazon Seller Chrome Extension is Amazon Assistant that provides the best offers from Amazon.
Technically, this tool is to improve the shopping experience. In addition to chrome, this extension is also available for Firefox, Edge, Opera browsers. The main purposes of the Amazon Assistant extension are
Price comparison
Alert you if the price change on Amazon
Honey Chrome Extension
One of the fan-favorite Amazon Seller Chrome Extension is Honey. However, it is not designed specifically for Amazon sellers, and it is widely known for both personal use and business. It is always noteworthy to find unexpected deals and discounts on your inventory, which help you to increase your margins. Before applying the most beneficial codes, Honey performs real-time testing below factors which is very valuable for sourcing:
All promo codes
Available coupons
Amazon FBA Keyword Tool
For those who want to become Amazon FBA sellers, there is no doubt that this is one of the greatest tools. Generally, buyers find their products on the Amazon marketplace through keyword searching.
By using Amazon FBA Keyword Tool for each keyword, it is possible to
Find relevant keywords
Estimate search volumes
Unicorn Smasher
If you are looking for a free all-in-one Amazon Seller Chrome Extension, Unicorn Smasher is available for you. It is convenient for new FBA sellers for product searching. With its integrated dashboard, it collects
Sales ranks
Reviews
Competitors' prices
Ratings
Projected sales velocities
Besides, one of the hassle-free methods to source your products is purchasing online arbitrage leads.
AMZ Seller Browser Extension
The last entry on our Amazon Seller Chrome Extension list is AMZ Seller. Without using the special tools, product searching on Amazon can be extremely time-consuming. One of the Amazon Seller Chrome Extensions explicitly designed for product research is the AMZ Seller Browser extension.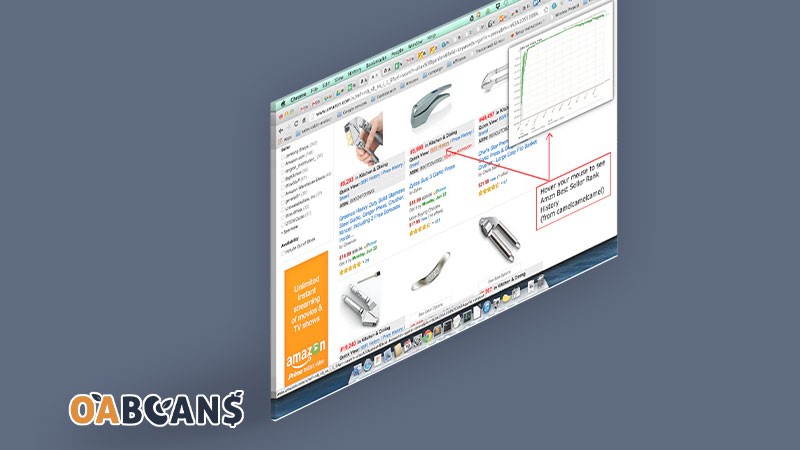 It helps Amazon sellers to find profitable products to sell. The attributes which are available with this extension are
Price history
Keyword ranking
---
Read More: Ultimate Guide About Amazon Listing Hijacking
---
Final Thought
The most cost-effective tools which are available at an Amazon seller's disposal are Amazon Seller Chrome Extensions. Most of them are free. They help you to optimize your product research. You can perform fee structuring, sales forecasting, keyword analysis, and competitor research with different Chrome extensions. With the help of these value-packed tools, growing your Amazon business has never been easier.