What is Retail Arbitrage?
In Retail Arbitrage you take advantage of price differences in two marketplaces. Actually, the act of buying goods at a low price at the shelves from any brick and mortar local retailer and reselling them in another marketplace at a higher price is known as Retail Arbitrage. With this method, you will get lots of profit for your business, but you should know how to do Retail Arbitrage? Walmart, Home Depot, Target, and Lowe's are some retail stores where you can provide your product.
There are various platforms such as Facebook, Amazon, eBay to sell your products, but Amazon is the most popular platform as it offers attractive features.
---
😍 Read More: How to Do Retail Arbitrage? [Ultimate Guide]
---
How Can You Make Money with Retail Arbitrage?
If you are looking for some side income, Retail Arbitrage is a great way. If you buy the products at a significantly lower price than the marketplace like Amazon that you want to resell your items, retail arbitrage makes you money. Obviously, to calculate your profits, you should deduct shipping costs and marketplace fees.
Various scan tools can help you check the profitability of the product you want to buy. By scanning the product's barcode with your smartphone, you will see the price and profit margin to make a better decision on choosing the right products. Besides, by reading the following article, Best Retail Arbitrage App, you will know some excellent apps to reach your goal.
You will find more information in this article How to Make Money with Retail Arbitrage?
Best Books for Online & Retail Arbitrage
The eCommerce business has helped people to earn a lot in recent years. Both Online and Retail Arbitrage are the process of purchasing and reselling products from different markets to cash in on the price difference.
In below there are the best books on Online and Retail Arbitrage that are worth reading. The books explain the principles of retail arbitrage and go through how to start an online arbitrage business right from your home.
Retail Arbitrage by Chris Green
One of the best books that talk about Amazon and FBA is Retail Arbitrage by Chris Green. The book was a complete and exhaustive outlining of arbitrage. It also explains Amazon and FBA in detail. The first publication was in 2011, but in 2013 he changed the name to Arbitrage and revised the contents significantly. It doesn't need much investment, and all sellers can use the techniques described in this book. The reviews that you find are mostly highly positive, and it seems this is a practical book.
Online Arbitrage – Black & White Version, No Private Coaching by Chris Green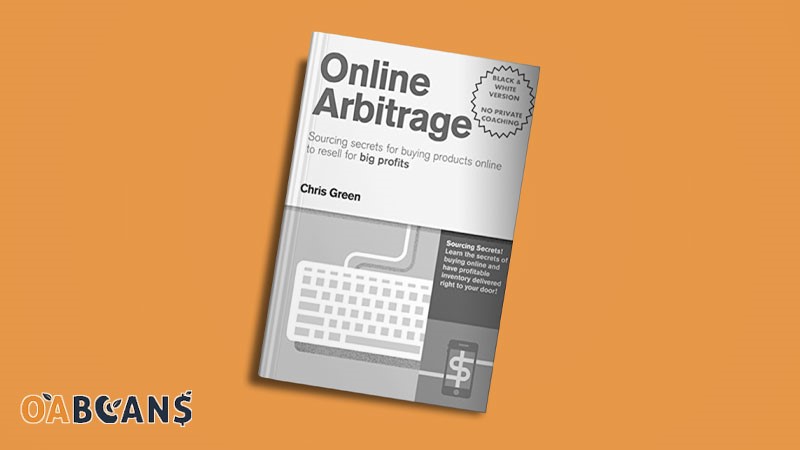 The author is the same as the bestselling book "Arbitrage," Chris Green. Here, he describes the foundation of Online Arbitrage. A business model in which seller can buy their products online and resell them online for a reasonable profit.
The Complete Arbitrage Deskbook by Stephane Reverre
Every aspect of the instruments, types, trading practices, and opportunities of modern equity arbitrage is explained in this book by Stephane Reveree. He shows you the possibilities inherent in worldwide arbitrage activities, and you will learn how to perform equity arbitrage among professionals in the global environment. This groundbreaking reference was written specifically for risk managers, traders, regulators, brokers, anyone who needs to increase his knowledge in the field of equity arbitrage. It seems that the "Complete Arbitrage Deskbook" is the only book to demonstrate practical analysis with operational details of modern equity arbitrage.
Retail Arbitrage Money Machine by Kevin Howard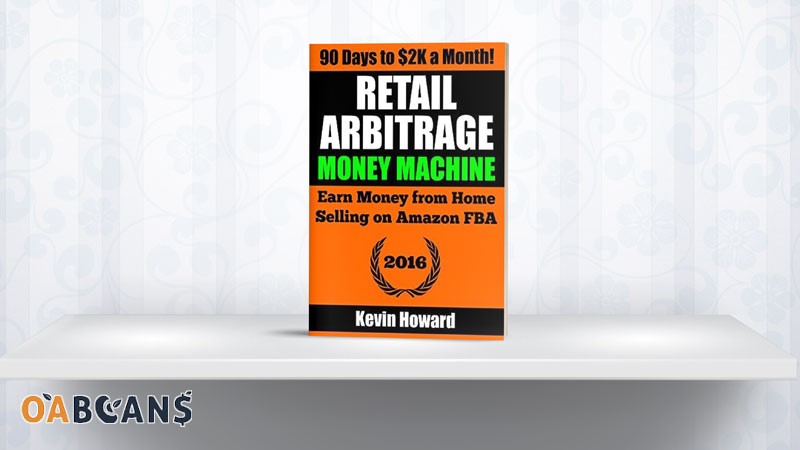 In this book, Kevin Howard shares his discoveries and experiences in reselling sale and clearance products from local retail stores on Amazon. He is an attorney-turned-entrepreneur. Since 2014, he has built a profitable online business on online arbitrage. The sellers who look for legitimate methods to start their business with minimal money invested, this book can help them.
Retail Arbitrage: A step by step Guide on How to Make Money by Matthew Scott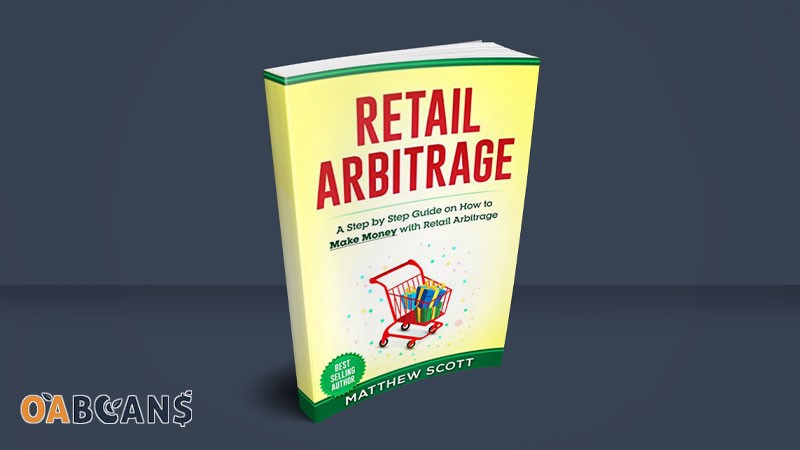 By reading this book, you will learn how to make money with retail arbitrage. Here, Mattew Scott lists the step-by-step guidelines to use this method to source and resell the goods on eCommerce marketplaces such as eBay and Amazon. He describes how Amazon FBA can help you to increase your sales. You will find everything you need to know to start your business from scratch with retail arbitrage, even if you don't have a significant amount of money.
Retail Arbitrage for Beginners by Dale Blake
In recent days, many people have earned tens and hundreds of dollars by using the retail arbitrage method. The face of the global economy has been changing continuously by developing new technologies such as the internet. The products can be shipped quicker and more reliable worldwide, so people can make money with a little bit of knowledge with simple retail arbitrage. In this book, Dale Blake gives you what you need to know.
Retail Arbitrage: How to Arbitrage Successfully Online by Eric Smith
One of the simple business models is Retail Arbitrage, but you should know the benefits and threats. If you want to find out the secrets of successful sellers, this mini-book helps you. When you read this book, you understand the basic principles involving Retail Arbitrage that Eric Smith clearly explains.
Retail Arbitrage the Amazon FBA Way by Andrew J. King
Third-party sellers sell more than half of all products on Amazon. In this book, you will get familiar with step-by-step guidelines through this process. Andrew King tries to teach you all aspects to become a master retail arbitrage and sell via FBA.
Final Thought
Business ideas like Retail Arbitrage have grown rapidly in popularity with the growth of eCommerce. This new way of making money online is more available because of changing the shopping habits mainly because of the pandemic and new technology development. In a nutshell, Retail Arbitrage is the practice of buying low in the physical retail stores and reselling high online. Here, the best books for Retail Arbitrage are presented to you.