1) Automation
Automation is essential for Online Arbitrage (OA) sellers as it allows them to use technology to carry out tasks with minimal human involvement. As OA businesses grow, manual processes can become time-consuming and prone to errors. But what is Amazon automation, and how can it help? Automation helps manage repetitive tasks efficiently and accurately, enabling sellers to focus on business growth.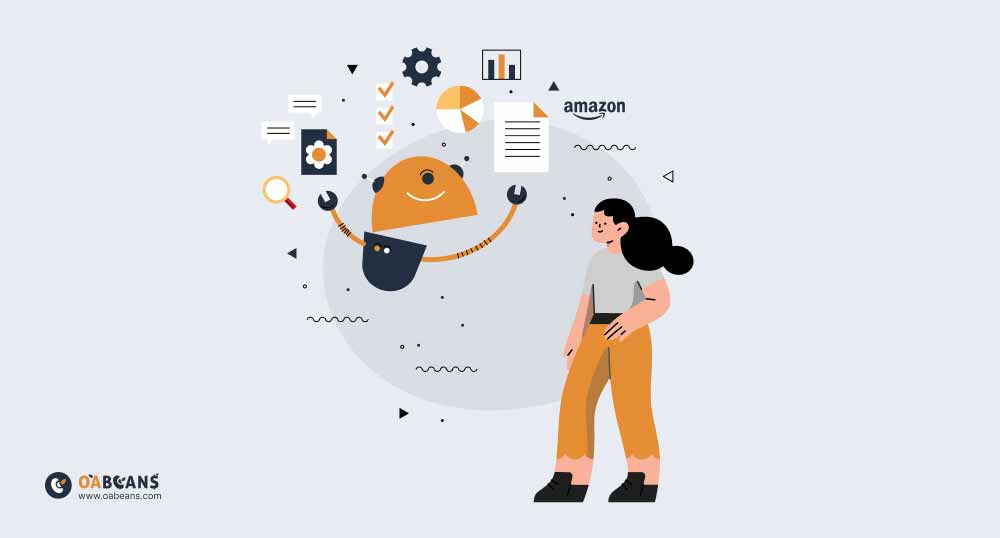 Examples of automation in different aspects of an OA business include:
Sourcing: Tools like sourcing lists and software automate the search for profitable products from online retailers, reducing research time. OA sourcing lists play a crucial role in automation by providing curated lists of profitable products. 
Listing and Inventory Management: Tools like InventoryLab streamline product listing, inventory tracking, and profit analysis.
Pricing: Repricing tools like BQool and Sellery automatically adjust product prices based on competitor pricing to stay competitive and maximize profit.
Order Fulfillment and Logistics: Amazon FBA handles storage, packing, and shipping, eliminating manual logistics handling. Tools like RestockPro help in restocking and order generation.
Feedback and Reviews: Tools like FeedbackWhiz and Feedback Five automate the process of requesting feedback and product reviews from customers.
Accounting and Reporting: QuickBooks or Xero with A2X automates accounting by syncing Amazon sales and fees directly to the accounting software, ensuring accurate financial reports.
2) Diversification
Diversification is crucial to mitigate risks and expand your online arbitrage business. Similar to how investors diversify their portfolios, OA sellers should also diversify their strategies and operations as they grow. Diversification allows you to:
Manage risks by not relying on one platform or product type.
Access new customers by broadening your products' exposure.
Leverage the unique strengths of different marketplaces.
Diversifying Product Offerings
Expand Categories: Consider adding related or entirely different product categories.
Seasonal Products: Tap into demand spikes during holidays or seasons.
Private Labeling: Brand your own products to diversify and build brand equity (more on that later).
Expanding Beyond Amazon
eBay: Known for auctions and a wide range of products.
Walmart: Rapidly growing online marketplace with a loyal customer base.
International Amazon Marketplaces: Tap into global markets like the UK, Germany, and Japan.
Niche Marketplaces: Explore platforms like Etsy or Newegg for specific categories.
3) Scaling
Scaling is a crucial goal for ambitious OA sellers. It involves expanding a successful OA business model strategically and offers the benefits below: 
Increased Profits: Scaling can lead to higher profit margins by leveraging economies of scale.
Market Dominance: It positions sellers as dominant players in specific product categories, allowing them to influence market prices and trends.
Operational Efficiency: A larger operation can streamline processes, reducing costs per unit sold and increasing efficiency.
Strategies for Scaling an OA Business
Bulk Purchasing: Start buying products in larger quantities, negotiate better with suppliers, and benefit from volume discounts.
OA Sourcing Lists: Utilize OA sourcing lists to facilitate product discovery and maintain a steady flow of profitable products.
Storage and Fulfillment Expansion: As inventory grows, consider renting warehouses or using Amazon's Fulfillment Centers.
Hiring Employees: As operations expand, hire specialized/general staff or virtual assistants to manage tasks efficiently.
4) Private Labeling
Private labeling is an advanced strategy where sellers re-brand generic products as their own. It involves sourcing generic products and branding them as your own, creating a unique brand identity instead of reselling established brands. This business model offers benefits such as:
Brand Equity: Building a brand can foster customer loyalty and lead to higher profits.
Pricing Control: Sellers have more freedom to set prices without direct competition.
Customization: Tailoring products based on market demand sets them apart from competitors.
However, it also has some challenges and risks that make many Amazon sellers avoid private labeling. When deciding between private label or online arbitrage, sellers must consider both the benefits and challenges. The challenges include:
Upfront Investment: Requires substantial initial investment for product development, branding, and inventory.
Risk: Success isn't guaranteed, necessitating market research and adaptability. Plus, financial risk is higher.
Skill Set: Demands different skills in product development, branding, and logistics.
Quality Assurance: Quality issues can impact the seller's reputation.
Complexity: Private labeling is more intricate than OA, from product creation to quality control.
Time Intensity: Private labeling demands significant time, especially in the initial stages.
5) Wholesaling
Transitioning from online arbitrage to wholesaling is a significant step for sellers looking to achieve scalability and stable profits. Wholesaling involves buying products in large quantities directly from manufacturers or distributors at discounted rates, with the aim of reselling them individually for profit. Advantages of wholesaling include:
Consistent Supply: Ensures a steady inventory source compared to OA.
Negotiation Power: Bulk purchasing enables negotiation for better prices and improved margins.
Time Efficiency: Saves time by acquiring large quantities of products in a single transaction.
Credibility with Brands: Establishing direct relationships with manufacturers can lead to exclusive deals and early access to new products.
However, it also has some challenges, including:
Higher Initial Investment: Requires significant capital to purchase bulk inventory.
Storage and Fulfillment: Handling large quantities demand efficient storage and inventory management solutions.
Relationship Building: Success depends on building and maintaining relationships with manufacturers and distributors.
When deciding if wholesale is the best next step for your business, knowing how to start selling wholesale products on Amazon and what the process entails can be a big help.
Conclusion
Your journey as an online arbitrage seller is one of continuous evolution. From the initial steps of sourcing profitable deals to exploring various opportunities for your business, such as automation, scaling, and venturing into other business models, every stage offers its own set of challenges and rewards. Whatever next step you choose for your online arbitrage journey, remember to keep learning and try to adapt yourself with changes and new trends in the market.