Can You Still Do Online Arbitrage?
The rules for online arbitrage aren't changed a lot these years. As long as you sell valid products and follow Amazon policies, it's legal, and you can do it. Some tips, like keeping invoices, can help you protect your business from all possible problems.
How Online Arbitrage Changed?
Believe it or not, everything is changing rapidly. The number of internet users increases, more customers are shopping online, and more online shopping websites are opening. But have things changed about Amazon FBA online arbitrage? What is it like now compared to what it was once like?
There are More and More Competitors
Amazon FBA is attracting new sellers every day. By now, it has about 10 million total sellers worldwide. About 2 million sellers are active now, and the rest have no active product list. From the beginning of 2021, about 400,000 new sellers joined All Amazon marketplaces.
We mentioned the above numbers to show you the number of competitors is increasing. You need to use new strategies and improve your knowledge to compete with this big seller community and not fail.
There are More Restrictions
These years, more brands are putting pressure on Amazon not to allow all sellers to list their brands. It means more brands, categories, or even products are banned, and you're not allowed to sell them without permission. It makes finding "ungated products" more difficult for new sellers. It doesn't mean that there are no open products for new sellers, but listing gated products is more profitable. Despite this, its nice to know there are still ungated categories on amazon you can begin with.
More Tools for Analyzing Data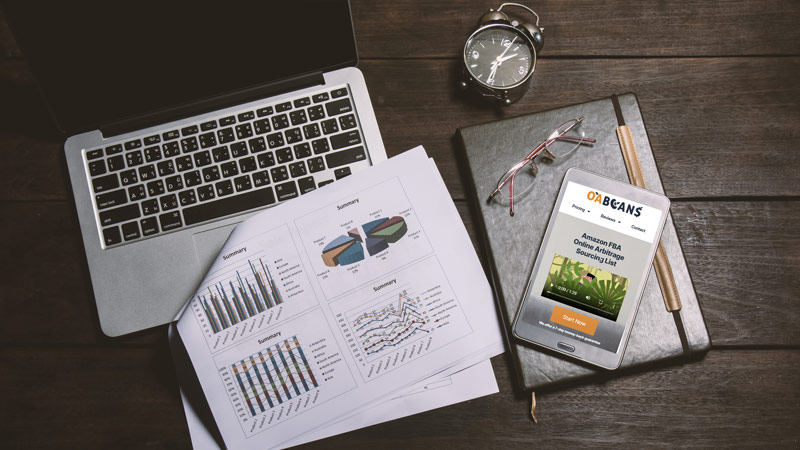 Just 5 years ago, many buying decisions were made based on sales rank and comments for the product we were analyzing. Also, managing your inventory without building complicated spreadsheets was impossible.
But today, many online tools help us to choose the best products by giving efficient data. We can manage our inventory, invoices, and our business easier with simple software. Chrome extensions give many data just a glimpse. For more info, follow useful chrome extensions for online arbitrage article on the website.
More Price Changes
Due to increased competition, prices change fast, so the need to an analyzing software feels more because only the current price or a profitable deal cannot ensure a real long-term profit.
More Chance for Growth
A few years ago, Online Arbitrage was not as famous as today, and so many services that we have today didn't exist before. But with the rapid growth of Amazon FBA and the joining of more and more new sellers to Amazon, different services have sprung up to help the sellers to scale their business.
Sourcing list services, scraper software, analyzing extensions, and much more are here to help sellers scale easier.
More Online Purchases
The pandemic had a significant impact on online shopping. People got used to buying their needs online. The growing trend of online shopping now moved to a different level. As a result, the demand for items on Amazon has increased as well. So although the competition is getting rougher on Amazon's online arbitrage, there are more opportunities available than ever.
Can You Make Money from Arbitrage?
Here on Amazon, arbitrage includes two types: online arbitrage and retail arbitrage. Making money from arbitrage, especially on Amazon, is not a get-rich scheme, but it is a process. Is Online Arbitrage Legal? it has and it will!
In summary, arbitrage is based on buying for a lower price and selling for a higher profit. So, arbitrage can still be profitable. But online arbitrage is attracting more attention due to easier sourcing and shipping than retail arbitrage. When you can order something with just a few clicks and then ship it, why choose brick and mortar store to source your items?
Is Online Arbitrage Still Profitable?
YES! This is the shortest answer we can say. According to statistics, during Prime Day 2020, small- and medium-sized businesses in 19 countries made $3.5 billion. amazon online arbitrage salary will continue to rise in the following years, but it might be tricky. You must choose new strategies to improve your business, use data to make the best decisions and monitor your business to find the problems.
Start an OA Business Using OABeans Leads List
OABeans help you get through one of the most critical parts of online arbitrage: product sourcing. In our daily updated lists (which you will receive in your email after subscribing), all products are listed with purchase links, price history, and IP-Complaint checks.
Select any item, click on the list, and buy it for your inventory. After making a listing on Amazon, you can start making benefits.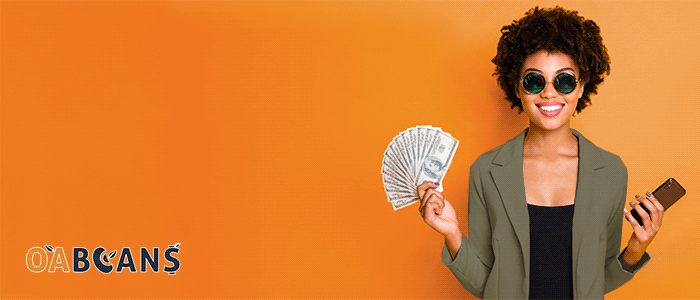 Final Thoughts
Many think that online arbitrage is not profitable in 2023; on the contrary, we believe it's more profitable than before. Amazon is receiving more attention every day; more products are sold on Amazon, more services are available for sellers, and more people are getting used to shopping online. Along with all new opportunities, competition is increasing, and Amazon is applying more restrictions on different products. You can make money using Amazon FBA, but you need to try even harder than before. If you wanna know more online arbitrage deals, follow the link.