How to Find Profitable Products to Sell on Amazon?
As you know, more than 350 million products are on the Amazon marketplace. About 50% of the eCommerce worldwide market belongs to Amazon. But, finding products among all of these that could be sold quickly is challenging. Although Amazon is accessible, it is crucial to have a suitable strategy to successfully sell on Amazon FBA Business.
When you are looking for lucrative products, you need to consider the following points:
1) Use Searching Tools
One of the best ways to find profitable products is by using search tools or software. Choosing the right tool to help you find online arbitrage deals is critical. The available tools for Amazon product research are: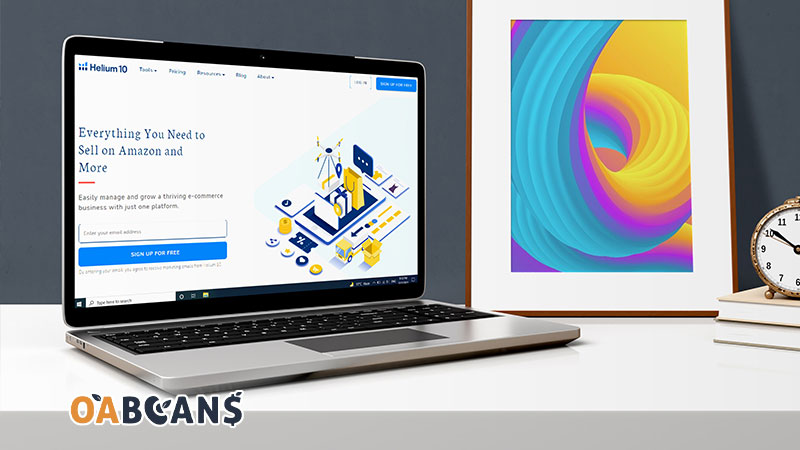 This tool is right if you want to grow your Amazon FBA business. You can optimize your online arbitrage sourcing list. Besides, it can identify trends, find high-ranking keywords, and spy on competitors.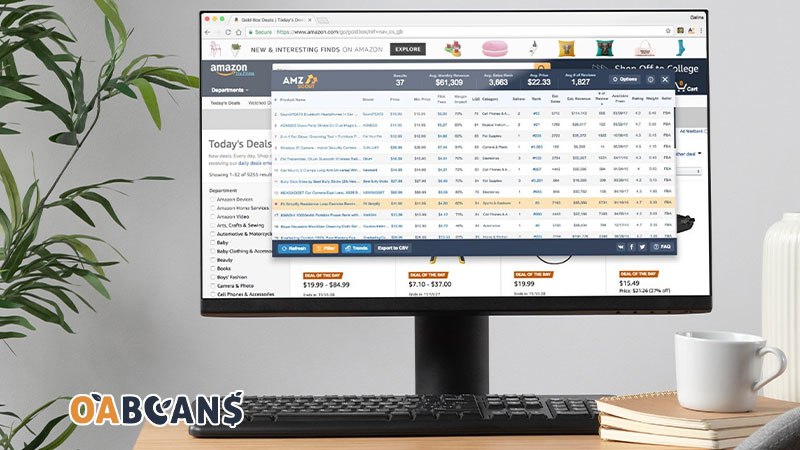 It can be used through the Chrome Extension or a web app; it just looks like Jungle Scout. It contains profit, BSR, monthly sales, potential product score, and current inventory levels. In addition, you can analyze the competitors at multiple levels.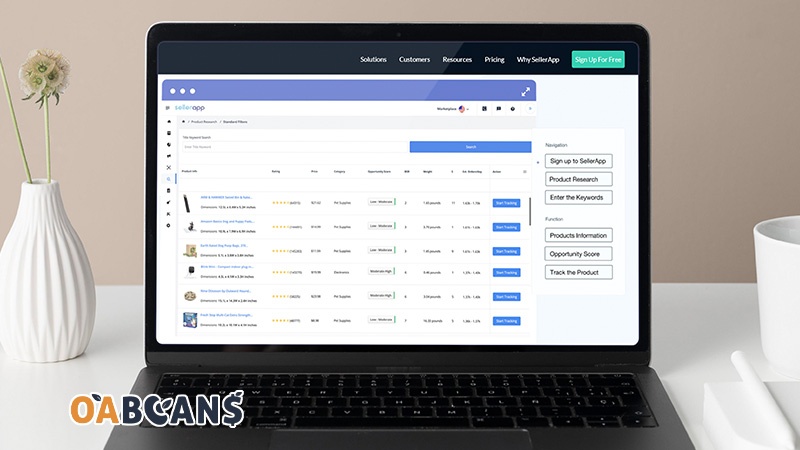 Here, the data is provided to you from reliable sources. You can use instant insights, intuitive features, and more clever shortcuts.
You can do product research with this tool. This Chrome Extension gives you different statistics, such as estimated sales, seller details, fees, etc.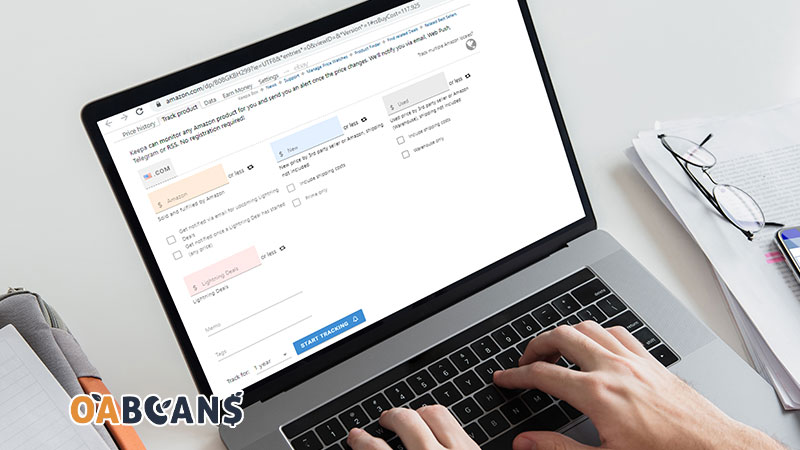 It is an elegant and modern Amazon price tracker. It alerts you as the price drops. You also have access to comprehensive price history graphs, which provide a massive update for the product database.
You can use this free tool to find products for sale on Amazon. The quickest way to reach the title description and ASIN of listings on Amazon is using AMZBase. Also, it helps you to calculate your potential profits and FBA fees.
To get Amazon product ideas, CamelCamelCamel is the best price tracker. You can track the prices of your desired products without having an account, but if you wish, the tool alerts you; you need one. Additionally, you can have a Wishlist for selected items and check their price history.
2) Choose Low Competition Products
It is essential to find the products that not many people sell them. Because you want to get to the top of the rankings, choosing low-competition products makes it more accessible.
3) Select High Demand Products
The number of sales of each product depends on the product category and its consumption. For example, the number of phone purchases differs greatly from the number of food and groceries. However, a product with at least 300 monthly sales is a good option. It means that it has ten sales per day.
4) The Product Weight Should be Below 5 lbs
You should pay more for the storage and shipment of heavy products. Shipping products from a far distance, especially from China, has more concern. Your profit margins will increase by reducing this cost.
5) The Product Size Should be Below 18" x 14" x 8
The cost of Amazon FBA service for large-size items is high. Don't forget to consider the product's size, and choose small ones.
6) Everyday Use Items Are the Best Option!
You will sell well if you opt for products with daily tend.
One of the ways to find a product with the above specifications and high profit is using the trends we will discuss in the following.
How to Find Trending Products on Amazon?
There is no guarantee to pick a best-seller product all the time. Here, we explain some tips to help you find the in-demand, right-on-brand products that have no high competition on Amazon.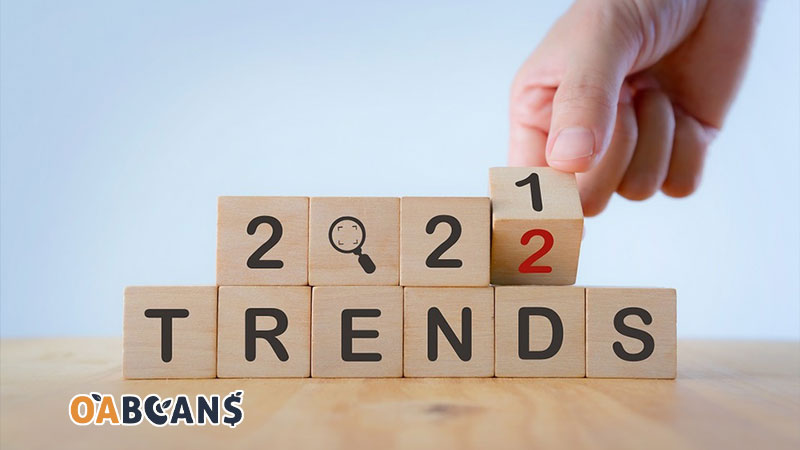 The valuable pieces of market research allow you to understand the behavior of different markets. Finding a product that people want to buy should be your goal while looking for an item to sell on Amazon. In other words, you want to find trendy products.
Google Trends are the pack leader that helps you track the search volume of any keyword. It shows you the customer's demands for a product. For example, if you search for the word "fidget spinners," you will see a spike for it in early 2017.
You can find trendy products below:
Browse Novelty Shops and Channels
Read Newsletters and Magazines
Keep a Healthy Relationship with Your Suppliers
Ask Your Suppliers
In addition, when you login into Amazon.com on the top left corner of the menu bar, the first selection is "Trending," and its first section is "Best Seller." The most powerful tool will be accessible by clicking on it to identify Amazon trending products. Based on the sales, the Amazon Best Sellers page is updated hourly and shows the top 100 selling items in each department you choose.
Best Products to Sell on Amazon in 2023
Choosing the products to sell on Amazon depends on multiple factors, like profitable product types. In addition, during Q1, people behaved differently, and eCommerce sales returned to normal. The holiday season is finished, and customers are no longer in the rush of crazy shopping. The average sales of popular categories like Cameras & Photos, Games &Toys, Sports & Outdoors have decreased. So, this is the best time to search for evergreen products with sales opportunities year-round.
Besides, you will not necessarily succeed by selling top-selling items on Amazon. Indeed, you need to do experience with various products.
To find the niche on Amazon, you must check all subcategories for the below categories, which were the bestseller in recent years, and also, their sales are expected to stay at the top in the future.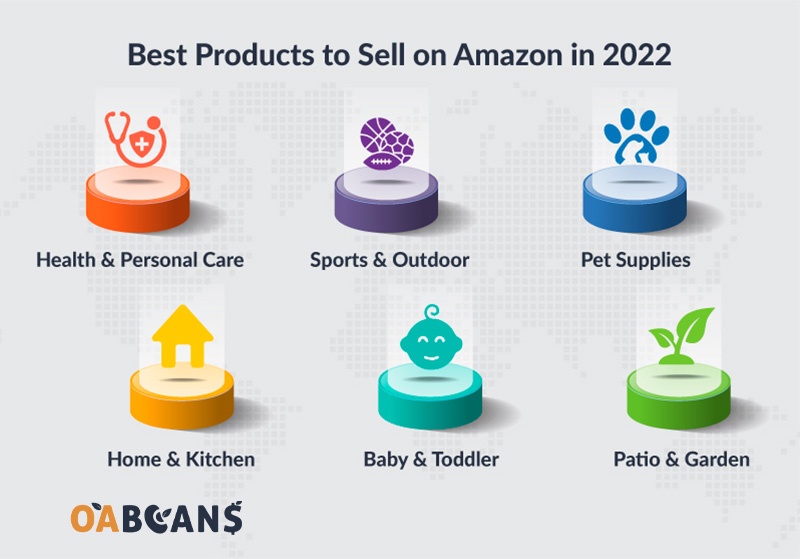 Health & Personal Care
Sports & Outdoor
Pet Supplies
Home & Kitchen
Baby & Toddler
Patio & Garden
You will need easy items to source, supply, and ship over the long term.
Selling Wholesale Products on Amazon
In essence, there are basic business setup practices for all selling methods on Amazon. Some steps are listed briefly in the following for selling wholesale:
Set up a seller account
Find a product to sell that is in high demand
Source your chosen product from the manufacturer
To rank against your competitors, create an optimized listing
Launch and promote the product
Manage and grow your business (including inventory, sales, etc.)
A wholesale license may be required for wholesale sellers, also called a business license. You must consider all wholesale license requirements for your state or country.
Final Thought
You should find Amazon product niches to make your future as an entrepreneur. One easy way to find the best product ideas for Amazon FBA is by purchasing online arbitrage leads. Besides, some tools in the market can help you find profitable products. Following trending products on amazon is also essential for opting for the right items.