Should You Use Competitor Keywords on Amazon?
As an Amazon seller, keyword research is one of the most important things you should do when launching a new product. You need to perform extensive keyword research to find out which keywords generate the most sales and then use every single one of them in your listings so that your product gets indexed for them. If you don't add a certain keyword in your listing, your product won't get indexed for it, and you might lose a lot of sales because buyers can't find your product when searching for that specific keyword.
So, identifying and using your Amazon competitor's keywords is essential to running a successful business on Amazon. If you want to make sure your products show up when a buyer searches for a specific keyword, you need to target the right keywords and keyword phrases. If not, you could miss out on profitable sales opportunities and impressions.
So, how can we find the right keywords? Running an Amazon competitor keyword analysis is a great way to do this. You can find the step-by-step process below:
How to Find Competitors Keywords on Amazon?
Regardless of your sector, you will always have to deal with companies that sell similar products. If you want your items to rank above the rest on Amazon, you need to make sure you're targeting the right keywords on your listings and ads.
If, at first, you don't know who your direct competitors are on Amazon, the easiest way to identify them will be to perform searches on the marketplace. You can get an initial approximation by entering generic and long-tail keywords in the Amazon search engine. For the first searches, you will find many more results and see that the competition is very high. However, for the latter, the number of results will be considerably reduced.
So, for example, if you want to offer designer furniture for homes, you should start with broader terms like "furniture" or "designer furniture." Then, you can continue with more specific terms such as "modern designer living room furniture" or even "modern living room furniture for television."
Here's how you can compare competitor keywords on Amazon:
1) Identify Your Competitors on Amazon
As mentioned above, the first thing you must do is identify your top competitors. Not only is this useful for keyword research, but it's also necessary because you must be aware of your competitors' actions and keep a close eye on them at all times. So, start by making a list of your top 10 competitors.
The easiest way to find your competition is to search for product ideas and keywords on Amazon and see what comes up in the search results. Starting with a broad keyword, the competition will be high, but as you get more specific, the number of your direct competitors will dwindle, and these remaining competitors are the ones you should focus on.
2) Find Amazon Competitor's Keywords Using Reverse ASIN
Now that you have a list of your top competitors, it's time to find and compare competitor keywords on Amazon. Using a keyword research tool, search for your competitor's ASIN. This is called Reverse ASIN, showing you which keywords the ASIN is ranking for. You can collect these keywords and use them in your own listings.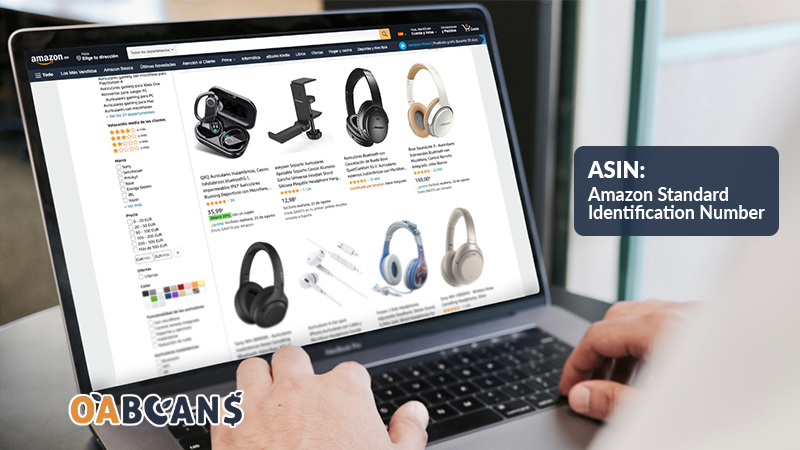 3) Use the Competitors' Keywords to Improve Your Listings
Once you have a list of your competitors' keywords, start using them in your listings to increase visibility. In this step, you can use keyword research tools to see the target keyword's search performance on Amazon, and other metrics such as search volume, average sales trend, click rates, and numbers of competing products. The results will provide insights and help forecast the expected results.
Additionally, you can use them to create a list of relevant keywords for each ad group you're running on Amazon.
How to Find Competitor's Keywords Difficulty?
Keyword Difficulty (also known as "keyword competition") is a metric that evaluates how difficult it is to rank in Amazon's search results for a specific keyword. This is a crucial metric because it helps Amazon sellers determine how much effort it takes to rank for a particular keyword.
Keyword Difficulty is measured on a scale of 1 to 100. You need to find a keyword that ranks below 50, which is easier to rank for. You can use various keyword research tools to compare competitor keywords on Amazon and find out how difficult it is to rank for them.
Best Tools to Find Competitors Keywords on Amazon
Carrying out keyword analysis for your Amazon business can be time-consuming and overwhelming, but you can use various tools to make the process easier and faster. Here is a list of the best tools for Amazon competitor keyword analysis:
1. Seller App
Seller App is a tool that allows sellers to find best-selling items in every category, analyze their competition, and spy on Amazon's top sellers (find out the keywords they're ranking for, the traffic on their listings, etc.). This tool offers additional features such as real-time price and inventory tracking, an Amazon repricing tool, etc.
2. Viral Launch
Viral Launch is a helpful software with a user-friendly interface and product research tools that help Amazon sellers easily find profitable products to sell on the platform. It offers various tools for market intelligence, keyword research, competitor intelligence, listing analyzer, etc.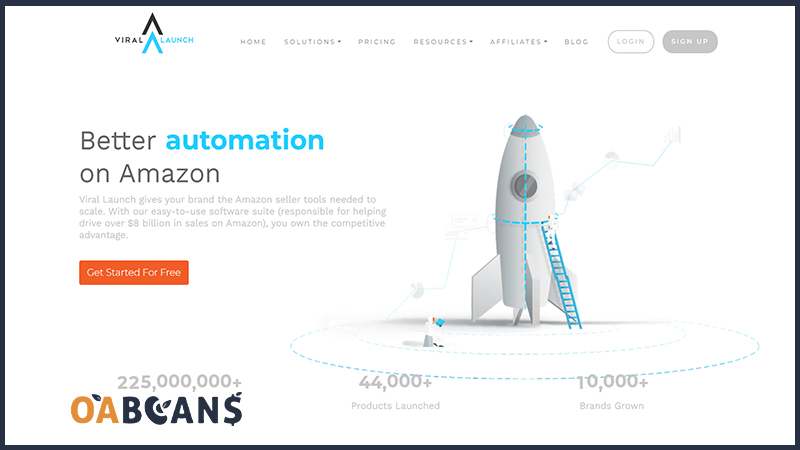 3. ZonGuru
ZonGuru is a powerful all-in-one tool that offers many valuable features, such as product trends and research, keyword research and tracking, listing SEO, index checker, and PPC analyzer. You can use these tools to analyze your competitors' keywords and optimize your listings accordingly.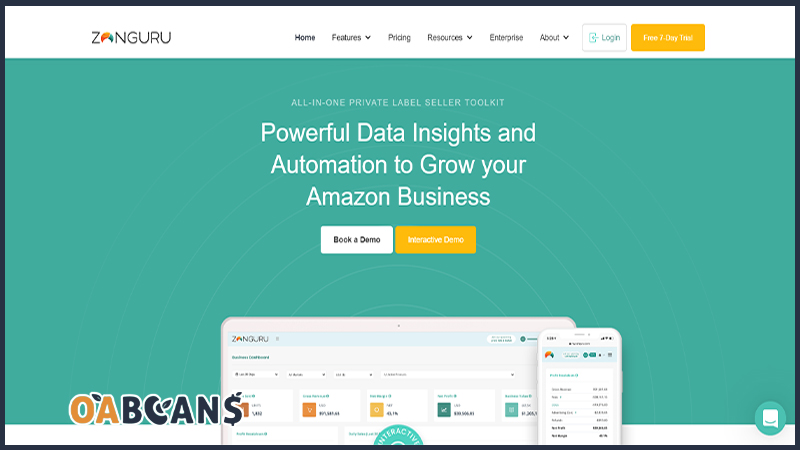 ---
Know More: Best Amazon Repricer Tools
---
How to Target Better Keywords on Amazon?
The short answer to this question is keyword research. Choosing the right keywords is crucial to running a successful business on Amazon, so you need to know how to do it.
The first thing you can do is do manual research. Start by typing 1-3 keywords in the search bar in Amazon or Google, and you'll get a list of relevant suggestions. If you don't have the time or energy to do this manually, you can use keyword research tools like the ones introduced above. After researching and optimizing your listings, don't forget to monitor your performance to ensure they're ranking higher in the search results. It's recommended to review your keyword and campaign performance 3-4 times per quarter to get the best results
How to Use Keywords for Amazon PPC & SEO?
Keywords are essential to Amazon PPC campaigns, so you must know how to use them effectively. You can add many types of keywords to your campaigns, such as Broad Match, Phrase Match, and Exact Match. After you compare competitor keywords on Amazon and make a list of keywords you want to use, add them to your campaigns using the steps below:
Log in to your Amazon seller central account and go to Advertising > Campaign Manager > View Campaign > Create Campaign.
Select "Sponsored Products" and click on "Manual Targeting" on the following page.
Create your ad group and add the products you want to target.
Under "Targeting," choose "Keyword Targeting."
You can now choose keywords from the recommended list, add your keywords, or upload a file containing the list you have prepared.
You can add up to 1000 keywords per Amazon PPC campaign and return at any point to add more.
Final Thoughts
Keywords are the starting point of any search that must be carried out on Amazon, Google, YouTube, or any other platform. Therefore, search engine optimization and keyword research are the first things that any Amazon seller must learn. Using the steps provided in this article, you can research competitors' keywords and use them to optimize your own listings.