What is Amazon FNSKU?
FNSKU is an abbreviation for Fulfillment Network Stock Keeping Unit. It is a required product barcode belonging to Amazon fulfillment. Amazon's fulfillment department uses barcodes to make it easy to identify and track inventory. Any product that is shipped to an Amazon fulfillment center needs a barcode.
This code is unique to you as an FBA seller and will always remain the same for a particular ASIN. You must print it on the labels and stick them to each product unit. Therefore, you can print multiple FNSKU labels for inventory that has not yet shipped to Amazon, and they will remain valid until you remove the SKU from your inventory. If you have an identical product with variations (colour, size, etc.), each variation must have its own FNSKU.
If your product has a code other than the Amazon FNSKU, it must be covered to avoid accidentally scanning the wrong barcode during the receiving process.
It is recommended that each product you ship has an FNSKU label. If a fulfillment center receives inventory that is not properly labeled, it may incur an additional charge for the service.
What Are the Key Differences Between ASIN & FNSKU?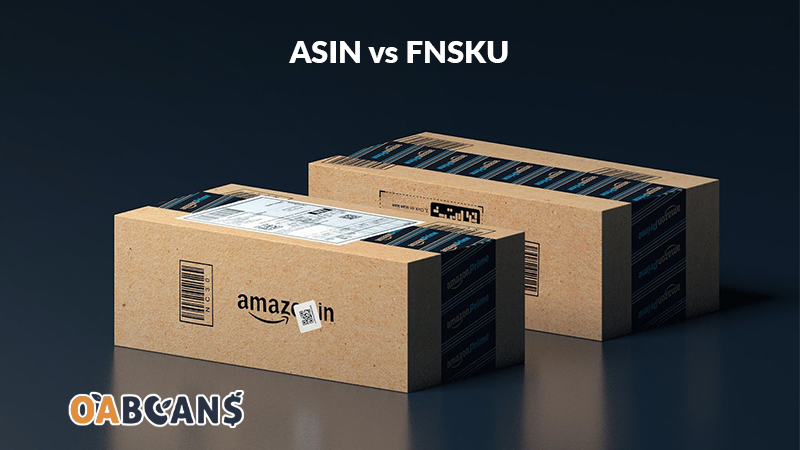 ASIN is the acronym for Amazon Standard Identification Number. This code is Amazon's internal catalogue number, made up of 10 characters that begin with a 'B' and identify a product's specific inventory. The ASIN is assigned by Amazon when the item is uploaded to the Amazon catalogue and is related to the product details on the listing page, such as titles, photos, etc.
The main difference between an FNSKU and Amazon ASIN number is their purpose. The ASIN code is used to identify products on the Amazon website rather than in fulfillment centers and warehouses. The other key difference between these two codes is that the ASIN is product-specific (identifies the product), while the FNSKU is seller-specific (identifies the product and the person it belongs to).
If you use the manufacturer's barcode on your products, the Amazon FNSKU and ASIN will be the same. However, if you use your own UPC (Universal Product Code) to create a shipping plan, your product's ASIN will differ from its FNSKU.
Differences Between UPC & FNSKU
UPC is an acronym for Universal Product Code. This is a universal 12-digit scannable barcode that identifies a single product and is used primarily in North America. The UPC is required to add products to the Amazon catalogue.
UPCs are added to a product or its packaging and are unique to each variation (colour, size, etc.). Any seller with the same product from the same manufacturer will use the same UPC.
The primary purpose of a UPC code is for the manufacturers to track inventory from production to distribution. If you don't have an FNSKU, the UPC can be used in Amazon fulfillment centers to track and identify products.
The main difference between these two codes is that an FNSKU is unique to Amazon, while a UPC can be used in any store or online marketplace.
Is it Necessary to Use FNSKU for Your Amazon Product?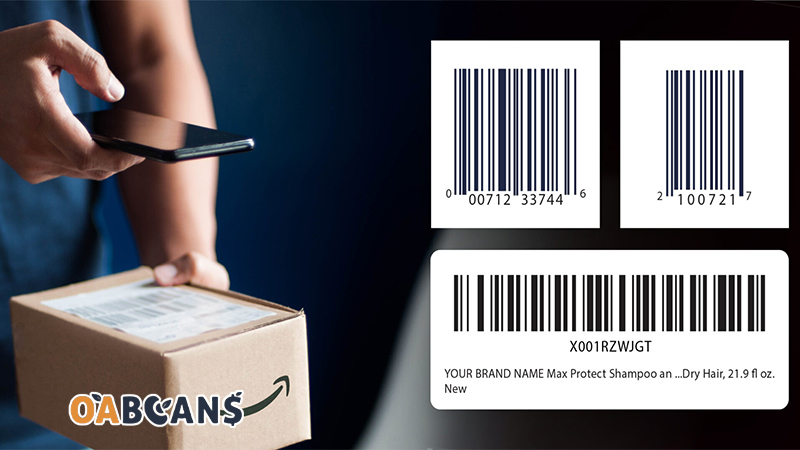 The Amazon FNSKU code is essential and should be visible on each unit, especially if you're reselling products via retail arbitrage or wholesale on ASINs with other sellers offering the same product.
But is the FSNKU code necessary? It depends on your preference.
Amazon requires you to choose your barcode preference when adding a product, and you can either choose the Manufacturer's barcode (UPC) or an Amazon barcode. In some cases, you have to use the Amazon barcode. The FNSKU is recommended because it helps you track your inventory more efficiently and effectively.
How to Create an FNSKU?
As previously mentioned, FNSKU is exclusive to FBA sellers, and if you have any FBM (Fulfilled by Merchant) listings, they will not have an FNSKU. However, if you have any FBA inventory and Amazon barcode enabled, each product unit will have its own FNSKU.
To find and print the FNSKU code, log in to your seller central account and go to "Manage Inventory". Ensure the "FNSKU" column is checked in your preferences to see the barcodes.
How to Print FNSKU Labels?
Finding and printing your products' FNSKU labels is relatively easy. Here's how you can do it:
Log in to your seller central account, and go to Inventory > Manage Inventory.
Find the product you want to print FNSKU labels for, and tick the box next to the product.
Click the "Action on selected" drop-down menu, and click "Print item labels".
Choose the right size and print your labels!
After this, you can stick the labels on the outside packaging of your products before sending them to Amazon warehouses.
How to Label Products with Amazon FNSKU Barcode?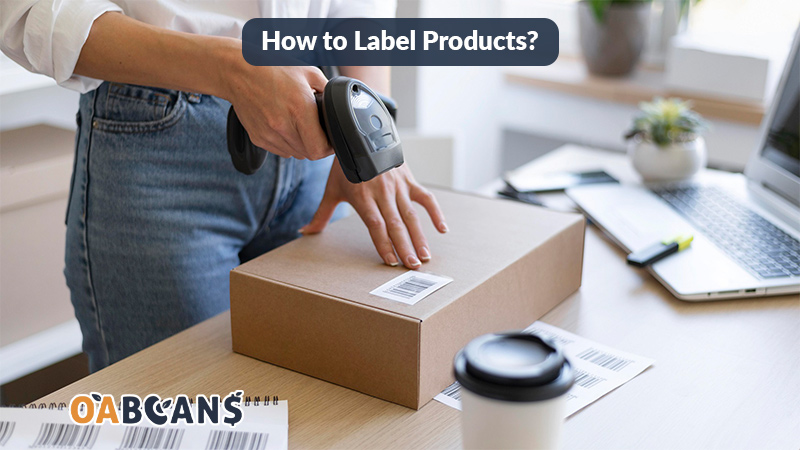 Each unit of product you send to Amazon warehouses or fulfillment centers must have an FNSKU label (if you have the Amazon barcode enabled/if the barcode is required for your product).
There are three ways to label your products with the Amazon FNSKU barcode: you can do it yourself, have your supplier print the barcode on the packaging, or have Amazon do it for a fee.
If you want to do it yourself, go to the "Manage Inventory" section on your seller central account, and find the products you want to label. Find the edit button on the right-hand side, click the down arrow next to it, and choose "Print item labels" from the drop-down menu. Choose the number of labels you want to print, and click "Print Item Labels". A PDF file containing your FNSKU barcodes will be downloaded, which you can print and stick on your product's packaging.
If you want your supplier to label the products or print the barcodes on their packaging, you can take a screenshot of the barcodes and send it to them.
Alternatively, you can have Amazon label each product for $0.55 per unit. To do this, choose to have Amazon label each unit while creating your FBA shipment plan.
Final Thoughts
The Amazon FNSKU (Fulfillment Network Stock Keeping Unit) is an essential code for Amazon's internal use. It is required for identifying and tracking your products in Amazon warehouses.
If you use Amazon FBM, you don't have to label your products with the FNSKU barcode. However, if you're an FBA seller, it's recommended to label each unit with an FNSKU code to make it easier to track and manage your products. You can easily print and label your products with their respective FSNKU barcodes using the steps provided in this article.