1) Online Arbitrage
If you've been looking for ways to make a quick buck from home, Amazon should be your first port of call. Amazon isn't just the world's largest online marketplace. It is also an e-commerce giant that is constantly producing innovative products, services, and programs. All the objectives of the platform are aimed at generating income. There are plenty of ways to make money on Amazon, as long as you're willing to do the necessary work.
There are other eCommerce platforms like Walmart, eBay, Shopify, and Etsy. However, AMZ leads the e-commerce industry by far. If you are a complete newbie to this category, the best way to start making money with Amazon would be to use online arbitrage and save yourself outrageous shipping costs. As heavy-handed as the name sounds, it's a simple process where you simply buy stock (search for discounted items) online and sell it on Amazon at your markup.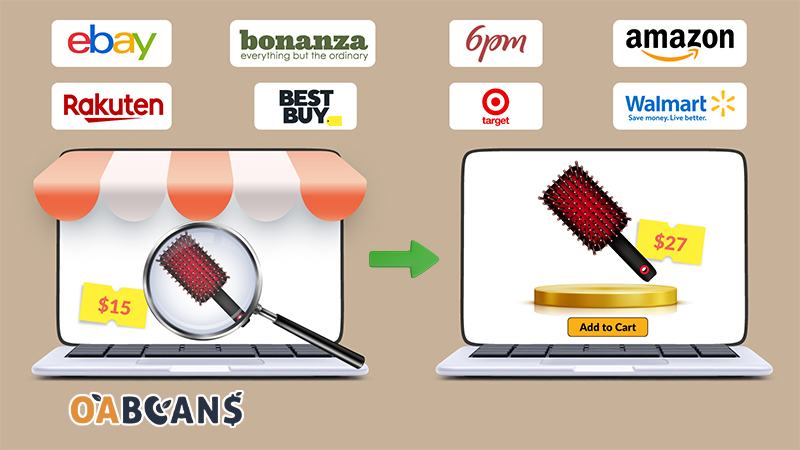 The first step to doing online arbitrage on Amazon is signing up for a Seller Central account. There are two plans available that you can choose from: individual and professional plans. The professional selling plan has a fee of $39.99 per month instead of the per product fee. Also, this plan has more eligible sales categories than the individual plan.
Being a successful online arbitrage seller on Amazon requires products to sell, space to store products (not if you use FBA), knowledge of shipping products, and packaging materials.
Earning potential is unlimited depending on how much you sell. So, if you're wondering how to make $1000 a week online, this is the best answer.
One of the challenges in online arbitrage is sourcing products. You can buy these products on online marketplaces such as eBay, Facebook Marketplace, and Walmart with the sole intention of selling them at a higher price on Amazon. This business model is more profitable than retail arbitrage because it will help you save on gas, mileage, time, and the potential frustration of not finding any viable products in your local retail stores.
---
Read More: What is Online Arbitrage?
---
Online arbitrage has many advantages, including: 
Easy money – A quick way to earn a few bucks is to sell products. Many people will resell their stuff, but selling new items can help you cover relatively immediate costs, especially if the product in question is an in-demand item.
Little starting capital – You don't need a lot of money to start your own online arbitrage business, as the products you buy need to be relatively cheap, to begin with. All you need is to buy one of something and resell it for more than you put into it. You can use the extra money to pay down debt, save for a house, college expenses, or whatever else you need.
Easy side hustle – You don't have to leave your day job or even your other side for online arbitrage. If you use Fulfillment by Amazon, for example, you can monitor sales and inventory on your own time at very little additional cost to Amazon.
2) Make Money from YouTube
Social networks such as YouTube play an important role in people's everyday lives, and they even offer opportunities to people who are wondering how to make $1000 in a week online.
YouTube has millions of users, and it can help you make money. You build up one or more accounts – about yourself (as an influencer) or a specific topic. For example, you can create a channel on YouTube that is about pets or children. As the number of followers increases, it makes sense to advertise and cooperate with companies. YouTube itself also offers options for displaying advertising before or within the videos.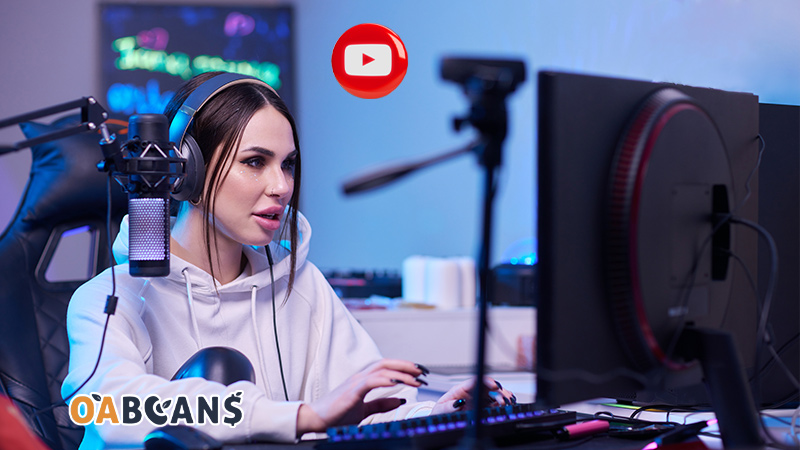 To be a successful YouTuber, you should have a knack for knowing the current trends, need a bit of technical understanding, and enjoy marketing yourself or various topics. The idea behind your account should be original; otherwise, it will be challenging to build up a reach.
YouTube has made people millionaires. This is, of course, the exception rather than the rule. However, you can earn three to four-digit amounts every month if you are successful. For 1,000 video views, you can usually calculate between 1 and 2 dollars in income.
It takes time and patience to build accounts with a large number of followers. However, these investments will pay off if you stick with them and manage to catch the crowd's attention.
The advantages of being a YouTuber are:
You can upload almost any type of video
You can include links to your website
Starting on YouTube does not cost money
The videos you upload to your channel can be embedded
It is a perfect channel for branding
It allows you to work on your passion
You do not need studies or minimum age to succeed
3) Google AdSense
If you have a blog or website and are wondering how to make 1000$ a week online, the answer is Google AdSense. Google AdSense is Google's online advertising platform that allows content creators (blog authors, etc.) to generate income in a very simple and fast way by inserting ads in their content. The system is so popular, among other things, because to use it, you just have to register as a user on the AdSense website and, from there, Google will provide you with a code that, inserted among your content, is responsible for displaying these ads. For each click your readers make on that ad, you will receive a small financial amount.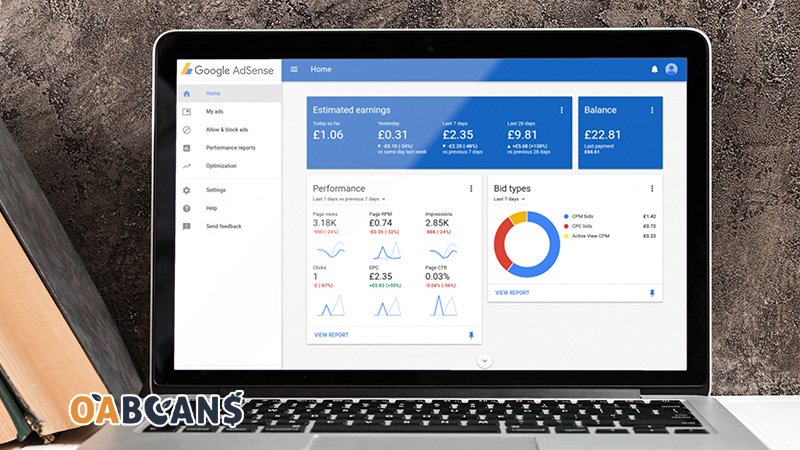 AdSense works like an auction system. Advertisers compete with each other for ad space; the more competition there is, the more prices rise for advertisers and more income for content authors. Therefore, the income varies a lot depending on what niche your blog is in. This is a great way to earn passive income if you are willing to put in the time and effort to make your blog more visible.
CPC and CTR are the essential concepts to improve your income in AdSense.
CPC (Cost Per Click): the cost per click is the amount that the advertiser pays for an advertisement. In the case of an intermediate platform such as AdSense, you will charge 68% of this amount and Google the rest.
CTR (Click Through Rate): this term refers to the user's click rate, that is, the conversion, and it is applied not only in advertising. If out of 100 visits, 4 have clicked on an ad, that ad would have a CTR of 4%.
These are the 2 most important KPIs to consider if you want to improve your AdSense income.
If you want to know more about Google AdSense income, click on the link below:
https://www.google.com/adsense/start/
4) Be a Virtual Assistant
Continuing with our tips on how to make $1000 per week from home, you also have the option to become a virtual assistant. Many self-employed people often do not have the money and the means to afford their own office with employees. Nevertheless, there are many tasks that they cannot do on their own and need support. For such tasks, many entrepreneurs use a virtual assistant. This person can handle various tasks, such as answering e-mails or arranging appointments with business partners.
This job involves taking over secretarial work for which no presence is necessary. Companies like to use this option at peak times or to bridge vacation periods. Even small companies make use of this support. The tasks include taking calls, organizing appointments, and answering e-mails.
Virtual assistants are either self-employed and work from home or are employed by a corresponding service company. Working from home is also often possible for employees in this profession. Payment is based on time or a fixed price for tasks taken on. It is also suitable as a main job.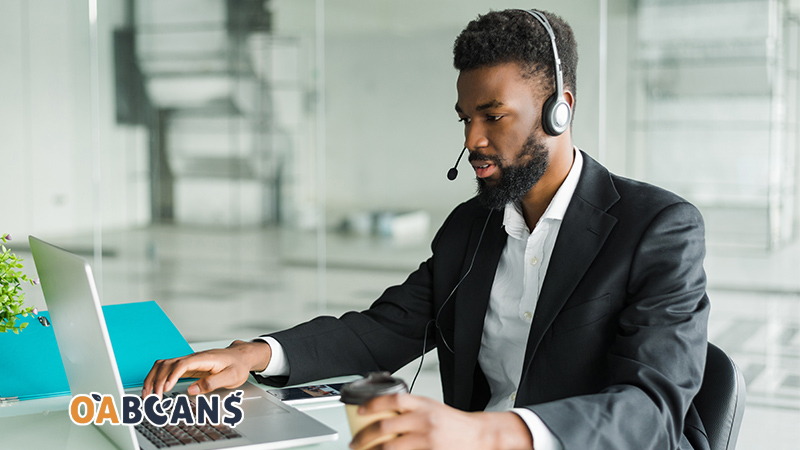 The advantages of working as a virtual assistant are obvious: you can work when and from where you want; theoretically, you can even do jobs in your pajamas, and you don't have to commute to work. Accordingly, you are no longer forced to spend your time in the office from 9 a.m. to 5 p.m. You can also choose your customers and even the work yourself. Especially for moms, it is a perfect opportunity to make money online and from home. But even if you prefer to travel worldwide all year round, you can always provide an income as a virtual assistant.
5) Do Affiliate Marketing
Running a blog or owning a personal website is an excellent answer to the question "how to make 1000$ a week online?" and one of the best ways to earn serious money. You can use so-called affiliate programs for this, which offer advertising material that you install on your site.
Imagine that you are passionate about crafting and run a craft blog. There you explain in practical instructions how your readers can design an unusual calendar, for example. You can also make a recommendation, such as "I always use the glue from XY to glue the individual cardboard strips together." Then you create a link to the product page of the affiliate network under the name "Glue from XY," which you want to promote in this case.
If your readers are interested in this adhesive, they click on the link and ideally buy this exact adhesive via your link. When the purchase is completed, you receive a commission. Again, your earnings will increase as the number of visitors to your site increases.
An example of an affiliate program is Amazon PartnerNet. It is one of the most used affiliate programs. With a broad product range of several million products, the Amazon affiliate program offers suitable products for probably every affiliate with their own website.
If you can convince customers of Amazon products via your website, as an affiliate, you will receive a commission on the entire shopping cart and not just on the product that you have advertised. Amazon also pays the reimbursement of advertising costs reliably and on time. But beware: You need to pay different amounts of commission depending on the product category. Therefore, find out in advance whether the commission in your category is worth it at all.
But here, too, success – and, of course, your earnings – depends primarily on your topic. If you have discovered a good niche for which Amazon products can be presented, you can certainly build a successful online business with Amazon.
6) Start Freelancing
A part-time job as a freelancer is a chance for many people to gain additional professional experience or to generate additional income. Others see the potential in freelance, part-time work to gain experience and later even be able to work completely freelance.
In principle, all fields of activity are possible for which you have the appropriate qualifications and skills. It must be noted that there is less time available for freelance work than for the main job.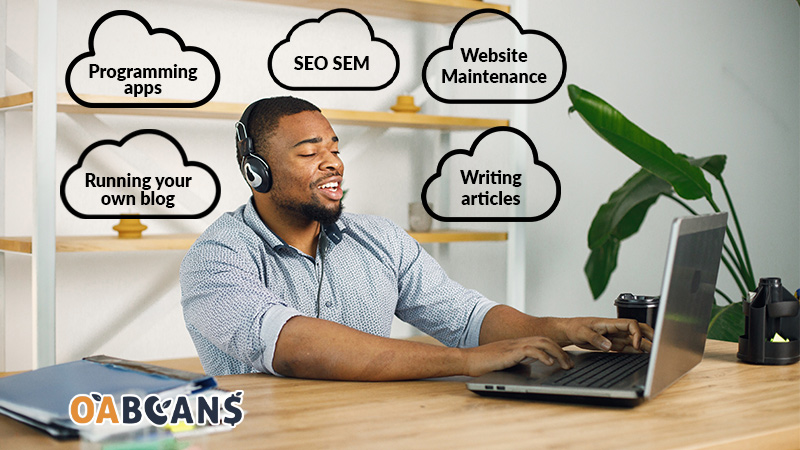 Activities that can be carried out from home are therefore particularly worthwhile:
Writing Articles
Running Your Own Blog
Website Maintenance
Programming Apps
Optimizing the Visibility of Websites (SEO, SEA)
When choosing an activity, the competition must also be taken into account. The copywriter and blogger industry has been highly competitive for years, making it difficult to gain a foothold there. In addition, the financial contributions for which many freelance journalists or copywriters write are very small. Nevertheless, such a job can be worthwhile if you have chosen the right area and you can differentiate yourself from other competitors through your skills.
How to make $1000 a week online by freelancing? Copywriter jobs in banking, finance, IT, automotive, insurance, and telecommunications are well paid. Writers earn the least in tourism, electronics, and media. Since the technology industry has experienced an upswing in recent years, both technical journalists and IT professionals are in high demand. This is also reflected in the hourly rates.
7) Teach a Course Online
The creation and sale of online courses is a booming market internationally. The e-learning market was worth $107 billion in 2015 and $190 billion in 2018. It is expected to surpass $300 billion by 2025.
Investing in education and lifelong learning is an emerging trend among both older and younger learners. Online courses are there to fill knowledge gaps. Many people prefer the convenience and flexibility of their own homes and avoid the hassle of commuting to class. This is perfect for the growing e-learning industry.
If you're wondering how to make 1000$ online per week and are not already offering an online course, you're missing out on a great opportunity.
You can work giving private classes online whether you are a qualified teacher or not. There are many people with knowledge in specific areas; however, they do not have formal academic training. No problem, you can join.
In addition, you can also work as an online tutor as a student. Can't you teach one of the subjects from the courses you've already passed? Of course, you can.
8) Start Doing Crypto Currency
Cryptocurrency trading is the procedure when you make money on the difference in asset prices. In other words, you have to buy coins at a lower price and sell them at a higher price. This is one of the best ways how to make $1000 in a week online, but there are a few things you should be aware of before going in.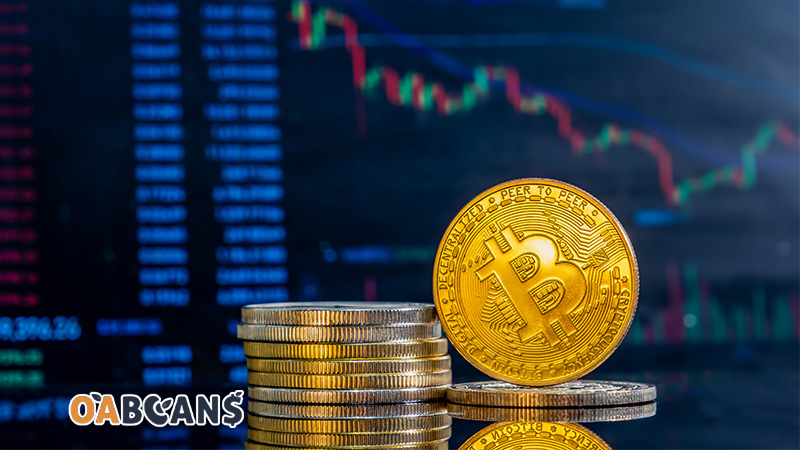 First of all, it is important to know the essence of trading on the cryptocurrency exchange platform and other nuances of the assets used. For example, some platforms operate with a wide range of cryptocurrencies, allowing you to withdraw money directly to your bank account.
The advantages of trading cryptocurrency include:
Anyone can learn and start trading cryptocurrencies.
You can begin earning with a small amount of capital.
There are many ways to start making money. You can select the appropriate option.
As for the cons, you must study a lot to get a good income and consider the possible risks.
9) Rent Stuff
Are you wondering how to make 1000$ a week from home and are looking for a way to generate extra income without having to work endless hours? Starting a rental business can be an excellent idea.
These types of businesses have had a very good reception in recent years since they have significant advantages. First of all, you will be generating passive income with the items you rent, while the client has the possibility of saving money by not having to buy the item since they will generally use it for a certain period. Here are some things you can rent to earn money:
Suits and dresses
Inflatable castles
Medical equipment
Machinery and equipment for construction
Portables toilets
Sound equipment and lights for parties
Costumes
Tents and chairs
Tableware
Chocolate fountains
Plants to decorate
Offices by hours
Soccer fields
Photocopiers
Baby Furniture
Limousine
Water dispensers
Bikes
Books
Cars
Parking lots
Rooms with Airbnb
10) Sell Stock Photos
Stock photography can be described as the counterpart to classic commissioned photography. With commissioned photography, a customer wants certain images, and the photographer goes out and implements the order. With stock photography, it's the other way around: even before the desire for specific pictures arises, the photographer produces pictures and uploads them to a stock photo portal.
The advantages of selling stock photos are:
Flexible working: You can edit images and upload them to a stock portal whenever you like. You don't have to coordinate with your customers; you can also create a lot of image material at home.
Immediate success: You will notice that you will have the first sales just a few days after the first upload. Of course, that's highly motivating: someone is willing to put money on the table for my picture? Great!
Creative work: In stock photography, you start with an idea and try to communicate it as clearly and appropriately as possible with an image. You have to get creative!
Having fun with photography: Combining your hobby with a business idea is a great answer for people who wonder how to make 1000$ a week online. As a result, you will take many photos and learn new techniques – especially in image processing.
11) Be Social Media Admin
In the age of social networks, one profession is gaining popularity: social media admin or manager. There is no classic training in the field of social media management. Therefore, the profession offers optimal opportunities for career changers who are enthusiastic about Facebook, Twitter, Instagram, and other social networks.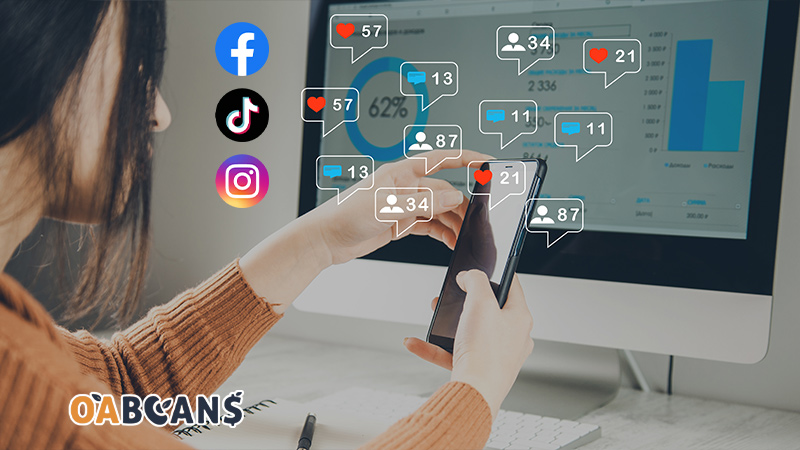 Many avid internet users find the job of social media admin attractive, but not everyone is suited for it. The area of ​​responsibility is broad and more demanding than you might think at first glance.
Social media managers are usually employees in agencies, sometimes also in companies. They look after various social channels for their clients, communicate with customers and users, and ensure that everything runs smoothly on Facebook, Twitter, Instagram, Pinterest, and other networks.
The central tasks of a social media admin are:
Representation of the company in Web 2.0
Creation of campaigns and advertising strategies for social networks
Success control and analysis of the campaigns
Communication and interaction with users
Corporate image maintenance on the internet
Developing and sharing creative contributions (e.g., pictures, competitions, etc.)
12) Blogging
First, if you are wondering how to make 1000$ a week online, you should know that earning money online with your blog is not a matter of a few days or weeks but mostly a long-term affair. However, it is also a sustainable method of earning serious money online on the. As a blogger, you publish articles, give tips, delve deep into topics, or rent advertising space on your blog—for example, about a fitness trend, special eating habits, or fashion.
This method is for you if you enjoy writing or know someone who can do it cheaply. Good content is the decisive factor for a successful blog, and the much-touted added value for your target group is significant here.
There are blogs on every topic, from organizing children's birthday parties to marketing topics to crafting content. Anything is possible that other people are interested in and looking for information about online.
The basic conditions to be able to earn money with your blog:
An exciting topic that drives your target group
Problems for which you offer solutions to make money on the side
A domain that ideally has a few years under its belt
Fast loading time
New content regularly
All other tricks related to SEO
As with the location of a physical store, visibility is a decisive factor for your blog. It is the most important requirement to earn money from blogging.
You can make a lot of money from home with your blog. However, try not to just focus on one website, ideally build several pages. Once you learn how it works, it becomes easier and easier. Many bloggers use WordPress to sell their content. WordPress has many advantages because it is easy to use and looks chic with just a few simple steps.
13) Amazon FBA
If you look at the range of products on Amazon, there is hardly anything that is not available there. With just a few clicks, electronic items, baby toys, groceries, or kitchen appliances products are on their way to our home. Items from every area of ​​life can be found there – sold by Amazon itself or other companies and quickly delivered to the customer.
However, few buyers know that most of the items are not offered by Amazon but by third-party sellers. They can use the platform for their business and even use Amazon's infrastructure by having Amazon handle their picking, packing, shipping, warehousing, customer support, and returns management.
This is done via the Amazon FBA (Fulfilled by Amazon) program that allows sellers to focus on finding the most profitable products and optimizing their listings while Amazon handles everything else for them. Another great answer to the question "how to make $1000 a week online"!
Amazon FBA has some fees like referral fees that merchants should pay. The Amazon referral fee is between 6% – 45% of the seller margin (an average of around 15% ), depending on the product category. Most retailers still sell their products with a margin of over 30% on Amazon and, of course, benefit enormously from the easy handling, the huge clientele, and the reliable shipping of the products.
---
Read More: Why Do People Fail at Amazon FBA?
---
There are several advantages that the seller can benefit from when using Amazon FBA Business:
Increase in sales: using the Amazon FBA program allows your offers, in addition to gaining visibility, to also gain competitiveness. In addition, your products are also eligible for free shipping, Amazon Prime, and other benefits.
24/7 customer service: Another advantage of the Amazon FBA program is that it provides you with 24/7 customer service. In addition, it is a service that is provided in the local languages ​​​​of the Amazon websites in which you are selling your products.
You do not need to send all your products to Amazon warehouses: another advantage is that it is not necessary for all the products you sell to be in Amazon warehouses since you can choose and send only those that interest you and compensate.
You can even sell on vacation: if, for example, you decide to go on vacation and activate the Amazon FBA Business vacation settings, your products will continue to sell while you are resting.
If you want to know how to start Amazon FBA business in 2022, click here.
Final Thought
Earning a few dollars part-time by working from home is no problem, thanks to the Internet. But a full-time existence in a demanding job can also be built this way.
In principle, many self-employed people, as well as employees, can work from home. In the case of an employment relationship, however, the employer determines the place of work. So, if you are one of the many people wondering how to make $1000 in a week online, you can use the tips provided in this article to build a successful career and earn as much as possible.