Why Do Customers Return Items?
When requesting a return on Amazon, customers must choose a reason for returning the item. This will determine who will be responsible for the return shipping costs (the customer or the seller).
Amazon lists 72 different official reasons that customers can choose from. Generally, customers are responsible for returns because of preference, ordering the wrong size, or changing their mind about wanting the product. In contrast, the seller will be deemed responsible if the customer cites functionality or damage-related reasons like missing parts or accessories. Other common reasons for Amazon FBA returns and the person responsible for return shipping costs include:
| | |
| --- | --- |
| Reason | Person Responsible |
| Accidentally ordered the wrong item | Customer |
| Found better prices elsewhere | Customer |
| No reason – don't want the product anymore | Customer |
| Product performance/quality not up to standard | Seller |
| The product is not compatible with my existing system | Customer |
| The product became damaged/defective after arrival | Customer |
| Item took too long to arrive, don't want it anymore | Seller/Carrier |
| Missing items or accessories | Seller |
| The product was damaged/defective on arrival | Seller/Carrier |
| Item is defective | Seller |
| Extra item included in the shipment | Seller/Amazon |
| Unauthorized purchase – i.e. fraud | Seller |
| Undeliverable (insufficient address) | Customer |
| The product was too small/too large | Customer |
| Ordered the wrong size/style/color | Customer |
| Not as described on the website | Seller |
How Amazon Return Service Works?
Using Amazon FBA means Amazon will handle all your fulfillment, customer service, and refunds or Amazon FBA returns on your behalf. So, a great deal of control is out of your hands, and if a customer requests a return, Amazon will manage a big part of the process, not you.
When a return request is made, Amazon will refer to its customer returns policies to determine whether or not the item is eligible for a return. Amazon can be flexible in its interpretation of these rules, meaning if a customer requests a return outside the standard returns policies, Amazon will sometimes accept it. If the return is accepted, the customer will have two choices:
Returnless Refund: The customer will be refunded without returning the item to Amazon.
Standard Return and Refund: Amazon requests that the customer return the item, so it should be sent to the nearest fulfillment center. After receiving the item, Amazon workers will evaluate its condition – if the item is deemed sellable, they return it to the seller's inventory. "Unsellable" items (i.e., damaged or defective) will be assessed to determine who caused the damage. Then, they will decide if the seller is eligible for a reimbursement.
Accepted customer returns are usually requested within 30 days of the original purchase. After the customer requests a return, they have 45 days to return the item to Amazon. Amazon should automatically reimburse you if a refund gets issued, but the item never gets returned. However, this is not done 100% of the time. If this happens, be proactive and request reimbursement by opening a new case with Seller Support. Amazon will investigate and eventually reimburse you.
How Amazon Classifies FBA Returns?
Amazon FBA returns are classified into six categories according to their condition. We will explain each category in detail below:
Sellable Returns
These items will be automatically returned to your active inventory to be sold again. They are usually still in good condition, but if you are worried they may be unsellable, you can verify them yourself. Otherwise, you do not have much to do once the item is returned to Amazon. If you want to verify the item is still in sellable condition, open a removal order to inspect it yourself.
Damaged Returns
There are multiple reasons for an item being returned as damaged. It could be damaged in an FBA warehouse before shipping or in transit, which could be Amazon's fault if, for example, a worker didn't pack the item well. However, it could also be deemed your fault if you didn't bubble wrap or protect the item before shipping it to Amazon. If it's your fault, there will be no reimbursement, but if it's Amazon's fault, you will be eligible. You can't resell damaged Amazon FBA returns.
Customer-Damaged Returns
If Amazon determines that the customer damaged the item, it will not be returned to your sellable inventory. "Customer-damaged" doesn't mean the customer bought the item, broke it, and then tried to return it. It usually means the customer opened the package, and the item was no longer in new condition. However, sometimes customers say they opened the item but never really did, so it's still in new condition. In such cases, it's best to open up a removal order to get the item sent back to you. Then, you can inspect it to see if it's worth being resold as new.
However, be careful when determining the product's condition. If another customer receives an item that looks used, they will return it with the reason "used as new," which can lead to suspending your listing or account.
Carrier Damaged Returns
Sometimes, the item gets damaged in transit, which is the shipping company's fault (could be UPS, FedEx, USPS, etc.) for not taking good care of the item. You will be reimbursed for these Amazon FBA returns because it was not your fault the item was damaged. If your item was returned as carrier damaged, don't open up a removal order, as Amazon will not reimburse you if you request the item be returned to yourself.
Defective Returns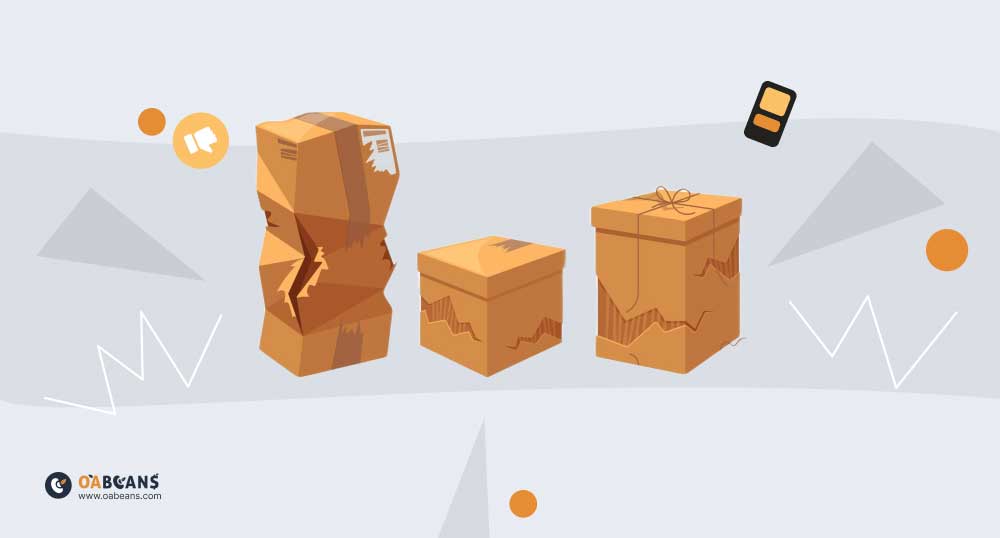 If an item gets returned as defective, it is either damaged/defective, or the customer states that it is faulty. In this case, the customer will get refunded, but the item will be returned to your inventory and stay there as "unsellable". If this happens to you, the best action plan is to create a removal order and have the item returned to you for closer inspection. Some buyers return an item as defective to get free return shipping, so it's good to ensure it is unsellable before throwing it away. You can return the item to the FBA warehouse for resale if it is in good condition.
Note: If a customer claims an item is defective when, in reality, it's not, you must fix the problem to protect your account. Too many "defective" claims can hurt your seller metrics, so if this happens to you, immediately open a ticket with Seller Central and tell them that the item was returned as defective when, in fact, it is not. Include a photo of the return item with the return packing slip from Amazon in your message, along with a clearer closeup of the slip. Amazon will reimburse you and add a note to the customer's account about this incident.
Expired Returns
If you sell food or other expiry-related products, ensure your expiration dates are updated when shipping to avoid Amazon FBA returns. Products within 50 days of expiration will be set aside as "unsellable" and eventually removed for disposal by Amazon. You can request an order removal if the product has not yet been disposed of.
How Does Amazon's Return Policy Affect Sellers?
Amazon handles Amazon FBA returns, and the decision of whether an item is eligible for a return is made according to their own customer return policy. As the seller, you have no control over whether a product is accepted as a return, even if it was the buyer's fault that the item was damaged or defective.
According to Amazon's return policy, customers can request returns within 30 days of receiving the order, but Amazon does make case-by-case exceptions and accepts returns beyond this time limit. After the buyer requests a return and sends back the item, the seller will receive an email from Amazon notifying them that they have initiated a return and deducted the cost of the order from the seller's balance.
After the item is returned to the warehouse, Amazon will determine whether it's sellable. Sellers must submit a removal order for Amazon FBA returns categorized as "Defective" or "Customer Damaged" within 30 days after the item arrives at the fulfillment center. Alternatively, they can request that Amazon dispose of the unsellable item.
If the customer does not return the product to a fulfillment center within 45 days of receiving it, Amazon will charge the customer and reimburse the seller. This time limit is extended for eligible FBA items in the Baby category in new, unopened condition to 90 days. Products not opened or used are also eligible for 90-day returns. Amazon will pay for the return shipment at no cost to the seller.
2023 Amazon Return Policy Change
In March 2023, Amazon released a new tool that provides more insights to sellers about their returns. This tool under Manage FBA inventory is called "Return Insights". It allows you to view trends by Return Rate % or Return Units, filter by time frame (30/60/180 days/last year), and the Product Category. It also shows sellers their top-returned ASINs along with the top return reason. This data can be invaluable in preventing future Amazon FBA returns.
Pros & Cons of Amazon FBA Returns
Sellers who use Amazon FBA don't have to deal with FBA returns or other processes like customer service and order fulfillment. However, this can also present challenges, which we'll discuss below:
Pros:
Hassle-Free Management: Amazon handles the entire return process, from receiving the returned product to classifying its condition.
Centralized Return Centers: Amazon has established return centers across the country, ensuring the efficiency of returns.
Reimbursements: Amazon would reimburse the seller if the returned items were damaged at the fulfillment center or during delivery.
Potential for Restocking: If returned items are deemed sellable, they will automatically be added to the seller's inventory, preventing loss for their Amazon FBA business.
The Possibility to Charge Restocking Fees for Returns Outside of Policy: If the return falls outside the standard return policy, you can charge the customer a restocking fee.
Minimal Interaction with Customers: Most customers who want to return a product are upset or annoyed, which you would rather not deal with. Amazon takes care of this with no hassle.
Cons:
Less Direct Control: The fact that Amazon itself handles all your Amazon FBA returns is both a plus and a challenge because you will have less direct control over return decisions.
Reimbursement Discrepancies: The reimbursement amount provided by Amazon (in cases of warehouse damage) might not always match the initial selling price or the potential profit of the item.
Unsellable Items: Items deemed as "unsellable" can result in a loss unless the seller requests order removal and resells it through other means.
How to Monitor Your Amazon FBA Returns?
If you want to prevent Amazon FBA returns from hurting your seller metrics and causing losses, you must monitor your returns and make sure you get reimbursed when eligible. Common issues that may happen with FBA returns include the customer not returning the item, Amazon not reimbursing or ignoring you, and the customer returning a damaged product. Here's what you can do to prevent these issues:
Track the Return
This is the best way to avoid complications. When you receive an email from Amazon notifying you that a customer has requested a return, go to your Seller Central account and enter the refund notification email into the "Advanced" section of "Manage Orders".
This functionality lets you track the progress of the Amazon FBA returns and confirm once Amazon has received them. If Amazon determines the item is sellable, it will be added to your active inventory.
To check if they have done this, copy the ASIN number of the returned item and go to Inventory > Manage FBA Inventory in your Seller Central account. Pop the ASIN number into the search bar. This will give you the item's status and whether it's back in your active inventory.
Confirm Receipt of Refund
Sometimes, customers claim they haven't received a refund. This isn't always for nefarious reasons – sometimes, they don't notice the return in their online banking or can't identify where the return came from. If this happens to you, open a support ticket within Seller Central. Amazon can confirm if the refund has been issued.
Monitor Your Seller Central Account
If you are a busy seller with multiple daily transactions, you can easily miss an Amazon FBA returns notification email. In this case, it's best to log into your Amazon Seller Central account every day and check the returns section.
You can access this section through Reports > Fulfillment > Customer Concessions > FBA Returns. Here are some other returns-related things you can monitor on your Seller Central account and how to access them:
Removal Order Detail Report: Reports > Fulfillment > Removal Order Detail > Removals
Reimbursement Reports: Reports > Fulfillment > Reimbursements (under "Customer Concessions")
Daily Inventory History Report: Reports > Fulfillment > Daily Inventory History
How to Handle Amazon Returns as a Seller?
Getting an Amazon FBA returns email is annoying and can lead to scary questions, like "Is the buyer going to leave me negative feedback now?" or "How can I protect my account from this return?". When it comes to handling FBA returns, there are a few things you should do to ensure no harm comes to your account:
Keep a Record of Amazon's Return Notification Email
When customers request a return, Amazon immediately issues the refund and notifies you that it has been deducted from your account. Keep a separate folder in your email app to organize these emails to keep a record of the refunds and verify that the return occurs within 45 days.
Protect your Seller Feedback Score
Sometimes, the first thing customers do after requesting a return is to leave feedback for the seller. Whether they left you negative feedback or not, it's a good idea to contact the buyer through buyer-seller messaging and apologize for their negative experience. Even if the customer has left negative feedback, they will see you as helpful and might consider removing it.
Inspect Some of Your Returned Items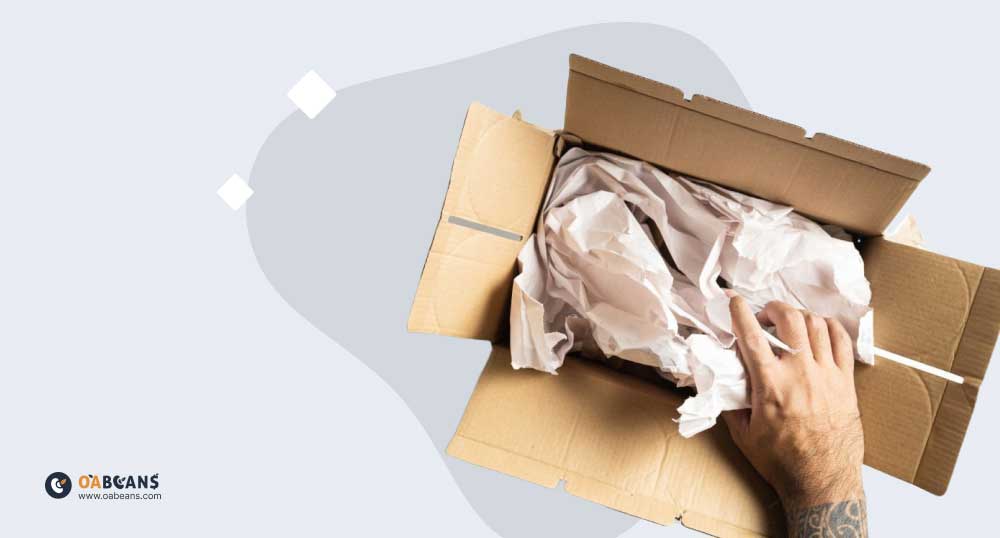 As you know, an Amazon warehouse worker determines whether Amazon FBA returns are sellable or damaged/defective. For the items deemed unsellable or damaged, you should request the item be sent back to you for closer inspection. If the item is sellable, you can return it to Amazon as part of your active inventory. If not, you can sell it in a used or collectible condition on eBay or another similar website to get some of your capital back.
Find Out the Reason of Return
Go to your Seller Central account and run a report on returns to find the item in question and determine the reason given for the return. If the item you're looking for is not included in the report, open a ticket with Seller Support and ask them why it was returned.
Request Reimbursement from Amazon
If Amazon implements a refund without a return policy, you can request reimbursement to be partially compensated.
Final Thoughts
Amazon FBA returns are an inevitable part of running a business in this marketplace. Since it's impossible to eliminate or prevent returns, you should try to accept it and focus on what you can do to handle the situation smoothly. By monitoring your returns and handling them effectively, you can minimize losses and maintain good account health on Amazon.