Benefits of Using Online Arbitrage Tools
The best online arbitrage tools offer almost unlimited possibilities for sellers who use this business model on Amazon. Regardless of the size of the seller's company, specific tools can be beneficial when listing the products on Amazon and processing the orders. Even if you are already a successful seller on Amazon, many tools offer assistance in the form of automation for the many tasks that need to be completed.
Online arbitrage tools offer many benefits, including
Transparency – You can see the profits at a glance and filter out non-profitable items.
Automation – Amazon tools automate e-mails, forward shipment information to shipping service providers, price adjustments, and other processes.
Research – Amazon online arbitrage software, allows you to do keyword and product research effectively.
Alert Functions – These tools inform you about the best price, changes in fees, etc.
---
Know more:
Best Chrome Extensions for Online Arbitrage
!
---
Free vs. Paid Online Arbitrage Tools
Since some of the best tools for online arbitrage are free and some require payment, we'll need to know the difference between them first and act accordingly. Free online arbitrage tools offer their services for free, but they are usually slower or don't offer a lot of valuable data. In comparison, paid tools are more complicated, offer more functions, and provide more professional data.
That said, let's review the best online arbitrage tools for Amazon:
Tactical Arbitrage
Features and Pricing
Pros and Cons
A massive database of supported websites and countriesAdvanced matching algorithmAllows you to run the scan in two ways: cached or live Powerful product search page


Pricing: $50-$95 per month
+ Reduces the time it takes to search for products+ Great customer service and support


– The plans can be pretty expensive – You can't get product searches in some inferior plans offered
Tactical Arbitrage is an Amazon arbitrage software that supports you in your Amazon business. The program finds products that you can sell profitably on Amazon. It searches Amazon, retail and wholesale sites.
SourceMogul
Features and Pricing
Pros and Cons
Users can compare the analyzed data of over 20 million productsWebsite scanner for finding last-minute deals Graphical representation of the pricing policies

Pricing: $97 per month
+ Saves you a lot of time and effort + Stores historical data based on your usage + Includes brand restrictions checker and stock checker
– Does not do live searches – There may be mismatches here and there
SourceMogul is another online arbitrage software that allows sellers to find products to resell on Amazon and earn profits using the price difference between markets. It's known as a pocket-friendly option and allows you to search by retailer or Amazon category.
Features and Pricing
Pros and Cons
Free FBA revenue calculator for both beginners and veterans Provides data about FBA cost, Amazon referral fees, storage fees, landed cost, total profit, and total profit margin


Pricing: Free!
+ Easy to use + Completely free + It is an Excel file that you can use offline any time you want
– Users have not mentioned any negative points.
OABeans is one of the service providers that offer various online arbitrage tools. One of these tools is the free Amazon FBA calculator that you can download and use offline whenever you want. All you have to do is enter your email address and download the calculator Excel file from your inbox, and you're good to go!
RevSeller
Features and Pricing
Pros and Cons
Net profit, ROI, and margin estimatesCurrent sales rank 90-day average statsFBA fee, margin, and ROI calculator



Pricing: $99.99 per year
+ Offers a 30-day free trial + Works across all laptops and desktops+ User-friendly cancellation process

– Only works on Google Chrome – Can't be used on phones and tablets
Revseller is a Google Chrome extension that helps you make better decisions about the products you want to buy. It allows you to see valuable data such as profitability calculations and other product-related information at a glance. You can check out the complete Revseller reviews here.
Swagbucks
Features and Pricing
Pros and Cons
You get cash back rewards for shopping through Swagbucks The "Discover" section is great for deal huntingIts Chrome extension, "SwagButton", alerts you if the site you're visiting offers cashback


Pricing: $ per month
+ 18 ways to earn money and gift cards + Up to 10% cash back for shopping through Swagbucks + $5 sign-up bonus

– Points add up slowly – slow customer service
Swagbucks is a website that offers a chrome extension called SwagButton. Using this extension, you will know if the sites you are visiting offer cashback.
GoAura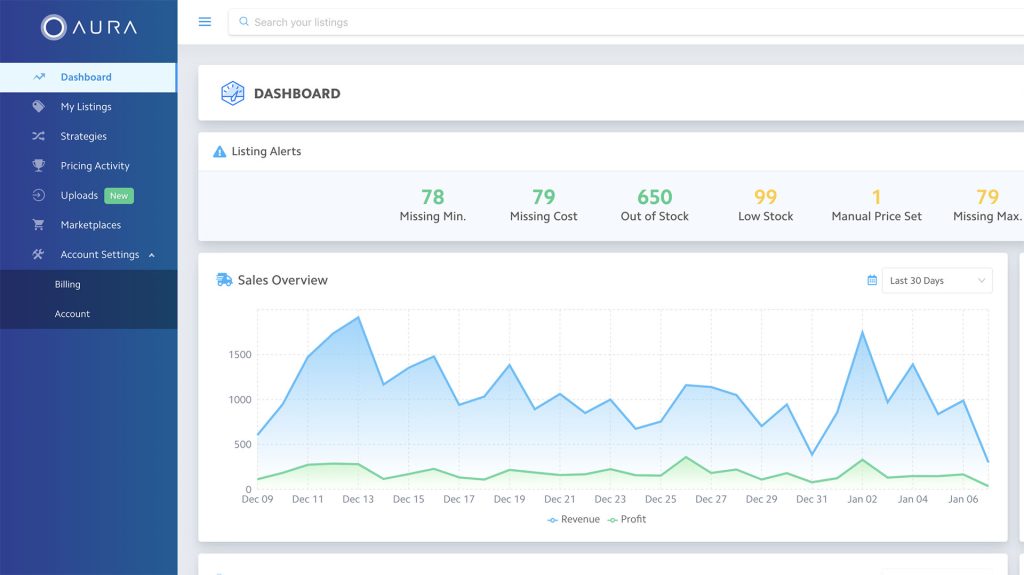 Features and Pricing
Pros and Cons
Instant repricing Bulk import/exportAutomatically set your Minimum/Maximum pricesImport costs from inventory


Pricing: $97 per month
+ 14-day free trial + Transparent pricing + Clean, fast, and responsive dashboard
– Some AI features are not launched yet – Only covers Amazon US, CA, and MX
Aura is an Amazon repricer that automatically adjusts your product prices on your behalf. It follows a set of guidelines established by you and frees your time for product research.
Rakuten
Features and Pricing
Pros and Cons
Compare cashback rates on Google, Yahoo, and Bing Allows you to obtain discounts in the form of cashback



Pricing: Free!
+ Easy-to-use + Referral program gets you $25 per referral + Some stores offer up to 20% cash back
– Can easily overspend – Only receive cash back 4 times a year
Rakuten is another one of online arbitrage tools with a downloadable browser extension. You shop at your favorite stores (over 3500 to choose from), and Rakuten pays you through PayPal or a check once every quarter.
Jungle Scout
Features and Pricing
Pros and Cons
Research and track products Find suppliers for products Perform keyword researchCreate and optimize listings



Pricing: $29-$129 per month
+ Presents actual data on current products + Alerts changes with competitors+ Provides daily sales snapshots
– Too many features cause cluttering – Their fee structure is very confusing
Jungle Scout is one of the best online arbitrage software for product research. Its functions for comparing alternative manufacturers for products and other tools that support you in product research are particularly exciting.
Helium 10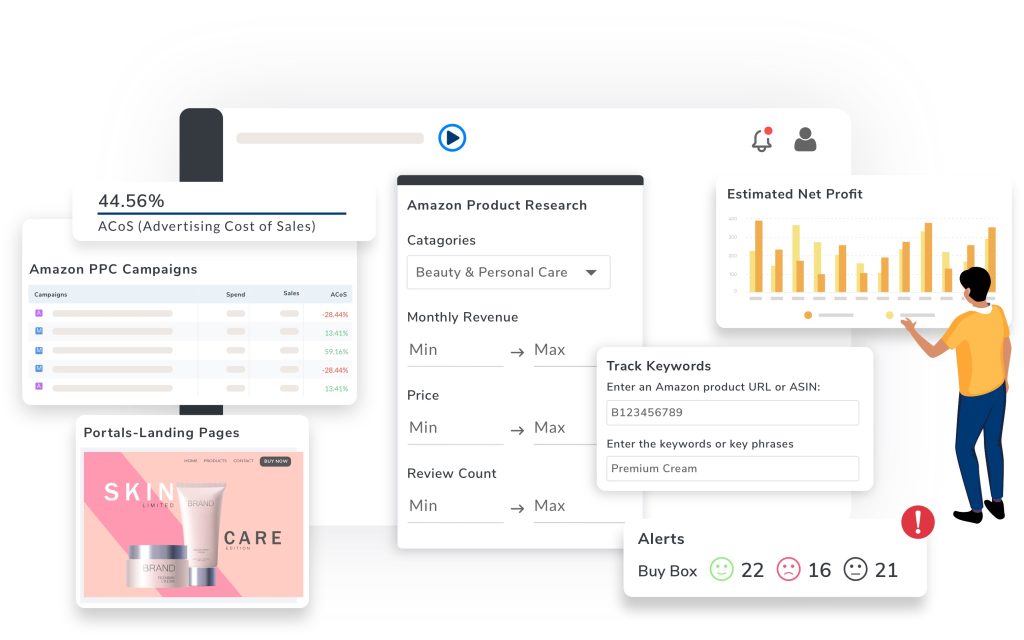 Features and Pricing
Pros and Cons
Campaign management and customizable branding Order management Reporting/analytics Inventory tracking


Pricing: Starts from $39 per month
+ An all-in-one platform + Offers a free plan + Offers some of the best optimization, reverse ASIN, and product validation tools
– Does not have a supplier base – Has a steep learning curve
Helium 10 is one of the most used Amazon online arbitrage tools. Over 20 innovative functions make Helium 10 an all-rounder that sellers can fully rely on for many processes.
InvisibleHand
Features and Pricing
Pros and Cons
Provides real-time pricesReveals hidden prices (US only)





Pricing: Free!
+ Remains invisible until it finds a deal + Is 100% free


– Is only compatible with Firefox and Google Chrome
InvisibleHand is a browser extension that is always looking for cheaper deals on products you are looking for. It works by analyzing your search, finding similar products with the same query, and alerting you about the cheapest deals.
Keepa
Features and Pricing
Pros and Cons
Keepa Deals (find discounted deals) Keepa Data (a dashboard for researching products) Keepa Track (monitor price changes) Offers a Chrome extension


Pricing: Freemium ($20/month for full access)
+ Provides all the pricing details of a given product+ The graphs appear right under the item's picture
– Not completely free – Hard to navigate at first
Keepa is a simple price-tracking tool that helps sellers keep track of current prices. It evaluates price developments over longer periods. Keepa can be used as a free browser extension.
Amazon Assistant
Features and Pricing
Pros and Cons
Compare Amazon prices and star ratings with other retailersLets you access your Amazon lists from anywhere



Pricing: Free!
+ Is completely free + Adds items from other sites to your Amazon lists
– Isn't compatible with every device/browser
Amazon Assistant is a browser extension that is available for Firefox, Chrome, Microsoft Edge, and Opera. It is one of the best online arbitrage tools for comparing Amazon's prices with other retailers.
Seller Assistant App / IP-Alert
Features and Pricing
Pros and Cons
On-page FBA and FBM calculator Sales and profit estimator Break-even point and targeted ROIExport to Google Sheets



Pricing: $15 per month
+ Offers a 14-day free trial + Saves you time for product analysis + Autosave history of listing visits
– Does not offer search by image
Seller Assistant app is a Chrome extension that allows Amazon sellers to search for profitable products. It also offers an FBA calculator, advanced IP alerts, a stock checker, a quick view, etc. You can check out the complete Seller Assistant reviews here.
Find the best Deals with OABeans
OABeans is an online arbitrage sourcing website that provides real-time deals, updated prices and viable sources for buying products. The lists are tailored to your needs and won't require you manually change them later. Here are a few things OABeans does to help you get the most reliable leads:
We check the sourcing site's hosts and make sure it's not newly registered, it's based in the US, and customers can trust it.
We read comments and reviews about each website to ensure none of our sourcing lists are scammers
We search the supplier's name on FaceBook. This helps us review the comments, monitor the brand's activity and see whether it's updated and actively selling and communicating with its customers. Each of our sourcing sites should have free shipping. So we ensure that the ones on our database have free shipping options.
We want our customers to find sourcing websites here that they can't get by searching. Our lists provide new, convenient websites that are specifically suggested for you. These manual-made lists help you get the stocks you need with a higher chance and with more affordable prices
Our lists are checked and validated (shown with green color), helping arbitragers see where they are sourcing.
We care a lot about custom reports. We read reviews about our suppliers and double-check them if they receive negative comments. If bad reviews arise, we delete the site from our list.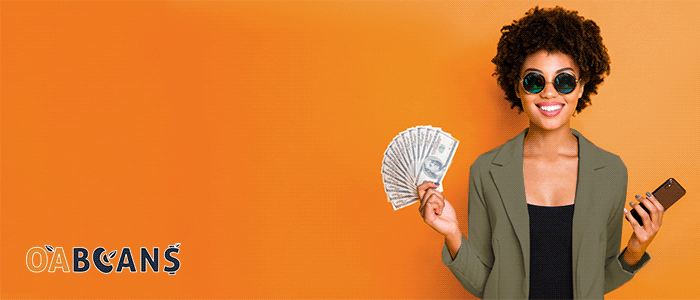 Final Thoughts
The wide variety of Amazon online arbitrage tools can be overwhelming for newbies. Ultimately, however, this is a great advantage because you get very high-quality functions for all areas at reasonable prices. By testing selected tools, you can quickly find out which suite and which individual solutions you don't want to do without in your Amazon tool kit.