What Is the Difference Between Free And Paid Tools in Online Arbitrage?
Before talking about the differences between free online arbitrage software and paid tools, let's talk about why you need tools in online arbitrage.
To do Amazon FBA business, you need product sourcing tools, pricing tools, and repricing tools to save your time, avoid dangerous risks and improve your business. Some of these tools are completely free. They offer their service unlimitedly for free but usually are slower or don't give you much data. Another type has both free and paid versions. Usually, the paid version is more complicated than the free plan, provides more professional data, and gives more information.
If you want to decide between free online arbitrage software and paid tools you need to answer these questions:
Will the paid version save your time more than free software?
Do you need it right now?
Does it help you directly reach your goals?
Is it necessary or you just want it?
Is it worth to cost and make you more money?
Can Free Tools Be as Effective as Paid Tools?
So, it's up to you and your business scale to decide whether the free tools will help.
As a professional, you need more data and graphs. Different kinds of analysis can help you to make better decisions. In a professional business, speed is important and faster tools are precious.
If you are a beginner and currently want to know the market and then start the online arbitrage business more seriously, maybe the free online arbitrage software with limited information is enough. You don't want to put in lots of money so online arbitrage without paid software can work for you.
If you think what free software provides for you is enough, we introduce some of the best free online arbitrage software.
Best Online Arbitrage Free Software
Here is a list of the best free software or Chrome extensions that can provide useful data.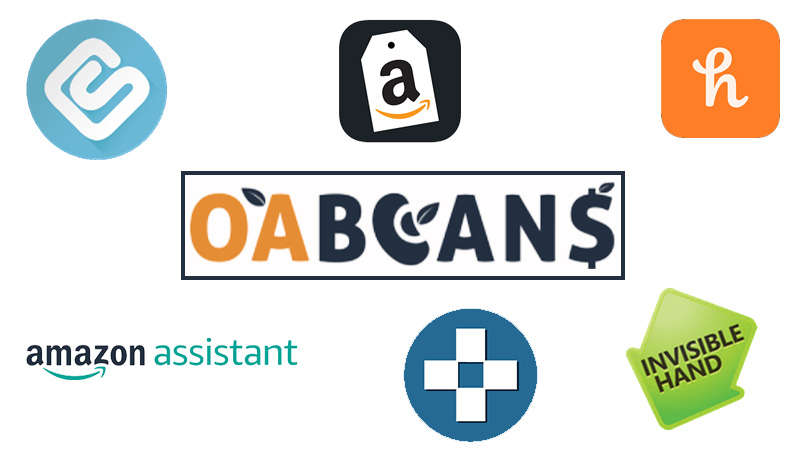 Amazon Assistant
It helps you to discover the products on Amazon, compare products and prices. It works on different platforms.
Amazon Seller App
It shows the information like product's sales rank and price. In addition, it can tell you if the product is restricted. It works on both Android and Apple platforms.
Swag Button
There are many useful free Chrome extensions. One of them is Swag Button that can alert you if the site you are visiting offers cashback. You can apply the cashback with a click of a button.
Honey
It doesn't matter what you are purchasing, Honey finds the best deals for you by finding coupon codes through the internet.
Invisible Hand
If you want to source a special item but you think the price will drop and you can buy it cheaper, use Invisible Hand. It alerts you if there are lower prices on the product you are shopping for. It's a Chrome extension.
Keepa
This Chrome extension shows the price history of Amazon products. If you want to check sale rank history you need to pay.
Many different Chrome extensions are usually for free. They show the data on the product page and it helps you to make decisions faster. If you want to know more about chrome extensions for online arbitrage, click on the link.
Final Thought
Using free online arbitrage software is an interesting way to decrease your costs as you are starting an online arbitrage business. Doing online arbitrage without paid software will help you not risk your money on the software that you don't need now as a beginner. After you knew the market, you can decide what software fits your business. If you want to know more about online arbitrage sourcing lists click on the link.