What is Amazon Product Sourcing?
Often, sellers become overwhelmed while deciding the most profitable products for Amazon product sourcing. All-scale sellers who are successful in a competitive marketplace like Amazon have their own product sourcing for Amazon FBA Business. The brief definition for Amazon Product Sourcing is the process of finding products of good quality from reputable and trusted suppliers at a low price to sell on Amazon at a higher price. It is essential to rely on public-acclaimed and authorized source items because not all sellers can produce their own products.
Ways of Product Sourcing on Amazon FBA
It is not wise to buy any random product and jump into competition in a giant eCommerce platform like Amazon. Even the most brilliant sellers can be financially damaging. To make an unimaginable profit in the age of eCommerce, many new and unique ways, sources, and platforms are emerging. These are very helpful for the online arbitrage sourcing list. Indeed, by using product research, you can have the best insight into customer preference, marketplace trends, and future prospect analysis.
Here, there are the most common inventory sourcing methods for Amazon.
Online Arbitrage
One of the easiest ways to start selling on Amazon is online arbitrage which plenty of profitable businesses are built based on that. The act of buying discounted products online and reselling them on a marketplace like Amazon for a profit is known as Online Arbitrage.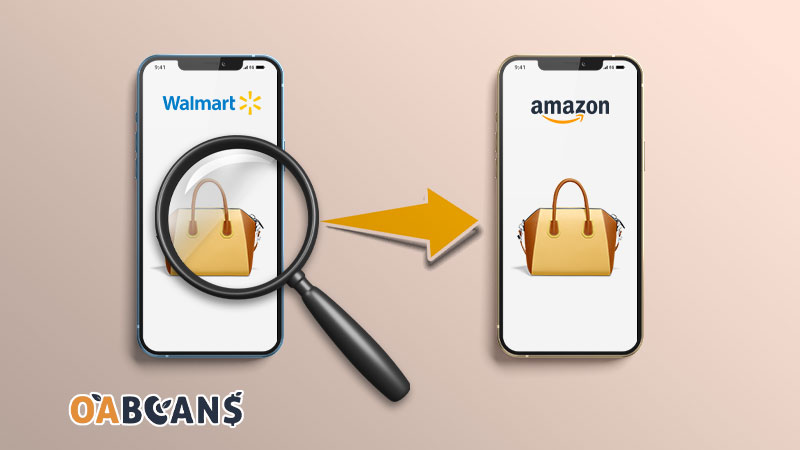 The best advantage of online arbitrage is that it is convenient, and you can do it from your desk at home. You don't even require touching the products but paying for shipping and other costs as each item is sold. Indeed, when the price difference is more considerable in two marketplaces, you can gain higher profit. Overall, for newbies who don't have a large budget, online arbitrage is the low-risk business model to get started.
Retail Arbitrage
Another business model to sell on Amazon is retail arbitrage. It is a simple concept behind this complex phrase. Basically, the process of purchasing inventory at a low price from brick and mortar retail stores or online retailers and then reselling them on Amazon as an online marketplace at a decent markup is defined as retail arbitrage. Although this method is simple, it is not easy. You have to put a lot of time and effort into becoming successful. Searching through different marketplaces is essential to compare the cost of certain products.
Dropshipping
The next method of sourcing products for Amazon that can generate high returns for aspiring sellers is dropshipping. In this method, sellers take orders on behalf of a distributor, manufacturer, or supplier, as they don't put the products in warehouses before selling.
Generally, after a customer puts order and buys the product, the work of sellers will start by asking suppliers to fulfill the sales. The ordered items are then shipped directly to the buyers. Unlike the traditional retail model, dropshipping doesn't demand as much capital. So it is trendy among entrepreneurs.
---
Read More: Amazon FBA or Dropshipping?
---
Wholesale
The action of buying branded products directly from producers or manufacturers by a person or a company in large quantities at the lowest price is wholesale. In this business model of product sourcing for Amazon, the sellers can buy the goods in bulk, which are offered at discounted prices. Consider that in wholesale, there is no intermediary. You are known as a supplier and:
Take charge of all your stock
Have control over your inventory
Fulfill every order yourself
Private Label
Last but not least, Amazon product sourcing method is private label. In this method, you go through the products on Amazon which are highly in demand. Then, get and label them as they are yours. Choosing a good product is critical, and it will be very lucrative. However, by creating your own brand, you try to upgrade the presentation of these existing products, which needs more effort. But, it is worth it because you will differ from your competitors and have a bigger chance of standing out. The result will be increase in your sale.
How to Find Profitable Products to Sell on Amazon FBA
You can figure out which products are the most profitable items on Amazon FBA by following the below steps:
1. Look for top products through keywords
The search result is the best way to determine what sells the most on Amazon. You can see the search result by entering the random keywords or specific products you want to sell.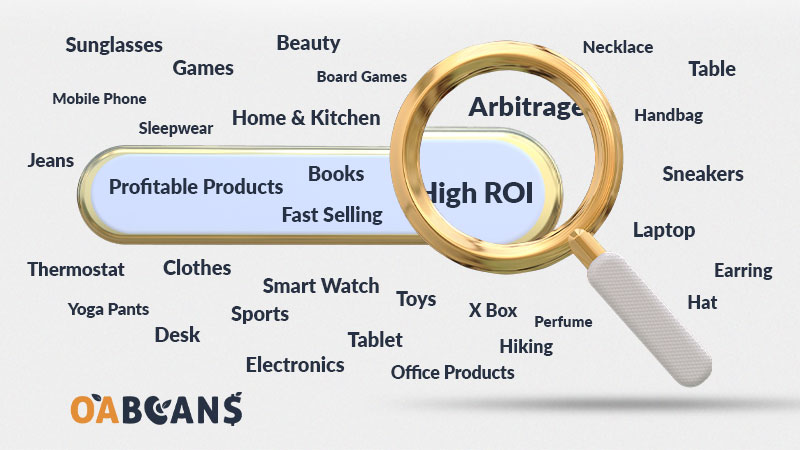 What can reassure you about the future prospects of the product is a reasonable volume. So, it is good that the monthly search volume will be at least 100,000 to consider that product.
2. Durable Items
Nonbreakable and durable products are the best choices for beginners. Any damage during shipment can cause negative reviews of your customers in your first attempt. So it is better to select items with the minimum challenge.
3. Check shipping and dimensions cost for your products
Go with the products which have less weight and small size. It helps you to reduce shipping costs.
4. Choose products with Bestseller rank (BSR)
The Bestseller rank gives you information about how well a product is selling on Amazon currently. An item can have more than one BSR since many products sell in multiple categories on Amazon.
5. Learn from the Experts
The ones who are already successful on Amazon can be your inspiration. Read their stories and learn from their failures. It is helpful to read the books written by successful sellers and learn their strategies.
Best Tools for Sourcing Products to Sell on Amazon
Choosing the right software to help you with your Amazon FBA Business is crucial for success. These tools and software can help you to find online arbitrage leads.
Below, the five best of these helpful tools are listed:
This tool allows sellers to scale their business exponentially. It can identify trends, optimize product listings, keywords ranking, and spy on competitors. It also gets hijacker alerts for your listing.
Keepa is a chrome extension that have great data of all Amazon products and their histories. Price history chart, real-time prices and price drop alert are the most useful data that you can have with this tool. Keepa is relatively expensive and not good for all sellers.
It is another Amazon product research tool. It is available as both web-app and chrome-extension. By using this tool, sellers can find product rank, revenue, real-time sales data, Amazon keyword research.
Revseller is a chrome extension to help you make faster and more informed product decisions. It provides you with price history data, sales rank, category, ROI and profit margin, number of FBA and MFN Sellers, etc. This tool is available for use on the Amazon.com and Amazon.ca marketplaces and has a 30-day free trial.
This software is for online arbitrage and helps you to find profitable products. It is a chrome extension. By using product reviews, it can analyze size and color data. It also has an ROI calculator.
---
Know More: Best Chrome Extensions for Amazon Sellers
---
Important Tips for Successful Product Sourcing for Amazon FBA
Ecommerce sales on Amazon increased drastically during the Pandemic, and it is expected to expand in coming years. The following critical tips can affect your success in product sourcing for Amazon FBA.
1. Profitability Evaluation
You have to calculate the sourcing and shipping costs of every product you want to sell on Amazon. Selling selected products will be profitable only if your expenses are lower than Amazon's selling price.
2. Research Product Trends
If you want to predict the future sourcing needs, it is necessary to have continuous research around Amazon products trends. It is a good idea to keep your inventory closely aligned with bestselling products. This decision can reduce your unnecessary costs of storing, packaging, and shipping the products.
3. Find reliable supplier
Providing high-quality products and delivering them on time makes a supplier reliable. This is critical for an Amazon FBA business. You should validate the legitimacy of your suppliers, regardless of where they are located.
4. Diversify your sourcing suppliers
Suppliers diversity is essential for succeeding your business on Amazon.
To product quality and assess costs and logistical advantages, try reaching out to multiple suppliers as you start your product searching. Always, there are some unforeseen circumstances that can cause delays on your first selected supplier. So, it is wise to have more than one sourcing choice.
How OABeans Helps You with Sourcing Products for Amazon FBA
Whether a newbie or a professional, you need to spend many hours a day to find profitable products and high-quality leads. Generally, reaching the best sourcing method is hard for newbies. Even professionals want to spend less time finding products and diversifying sourcing methods.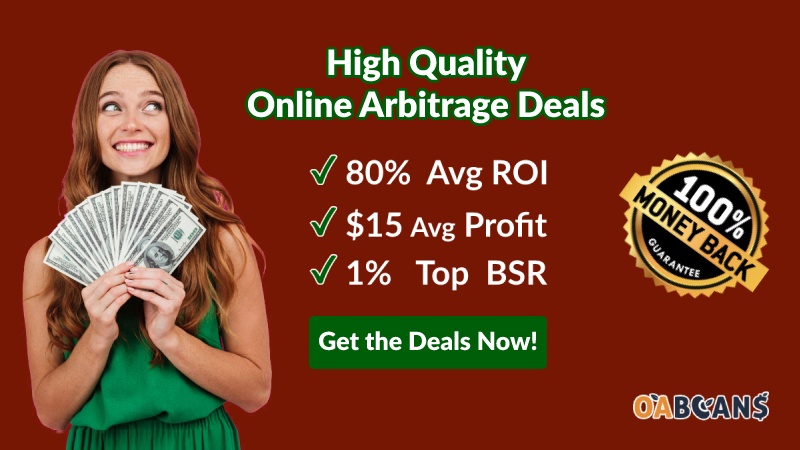 OABeans is a products sourcing service for Amazon FBA. Actually, this popular service provider helps sellers find the best online arbitrage deals by providing a sourcing leads list. You can scale your FBA business with these leads offered daily, weekly, or monthly, which are hassle-free and time-effective. So, sellers can focus on managing their business. Besides, it will tell you the amount of money you can earn from online arbitrage. The OABeans sourcing list for selling on Amazon has some criteria:
The leads are checked for being gated or ungated
The profit margin and ROI are specified
The price history during the past 30-days and 90-days is monitored
The average of the products ranking is 1% Best Seller Rank
The various suppliers are checked both manually and using search softwares
The leads don't include dangerous and hamzat products
The leads are checked for IP complaint
It doesn't send a lead that Amazon is selling at the moment
All listed products have standard size
The number of persons who receive the same OABean's list is limited
Final Thought
Sourcing products for selling on Amazon, is not a complicated proccess. In this post, several well-researched tips on Amazon product sourcing have been compiled for you in one place. Here is the information that helps you be confident to choose your own way of product sourcing for Amazon. There are particular methods to find profitable products, like using product searching tools. Besides, some expert companies as OABeans, provide high quality leads for sellers.