But which is better? Online Arbitrage or Retail Arbitrage? It's a never-ending debate and is very much a personal preference as to which one profits you more. But, according to the sellers involved in this industry, online arbitrage appears to be leading the way as more people are showing a keen interest in it. Let us give you an insight into the pros and cons of Amazon FBA Online Arbitrage Vs Retail Arbitrage.
Classifications of Amazon Sellers
Millions of sellers on Amazon are using one or multiple different methods of procuring products to sell for profit. These methods are generally classified by where the product is purchased or how the product is created.
They are:
Retail Arbitragers
who buy items in person from brick and mortar retailers and resell them on Amazon.
Online Arbitragers
who buy items from retailer websites and resell them on Amazon.
Read More: What is Online Arbitrage and How it Works? [Updated 2020]
Liquidators/Overstockers
who buy liquidation and overstock lots and list the products for resale on Amazon.
Generic Private Labelers
who buy unbranded products directly from manufacturers and then brand them with their own logo and packaging and list them for sale on Amazon.
Wholesale Resellers
who set up accounts with established brands and buy products in bulk to resell them on Amazon (usually with controlled prices, rules of the brand).
Brand Builders
Creatives / Authors / Businesses who design and make their own products and sell them on Amazon (a more advanced type of private labeling).
Designers
who create t-shirts and other merchandise and sell through Amazon's print-on-demand merchandise marketplace, Merch by Amazon.
Amazon
themselves (who fall into multiple selling categories).
What is Retail Arbitrage? Is Retail Arbitrage Scalable?
Retail arbitrage is the act of buying a product from a retailer such as Walmart or Target at a discounted price and reselling the item for a profit.
All of the selling methods above can create a lucrative foundation for a business, although retail arbitrage has traditionally been the most popular way to quickly start a business and make some extra cash whether using eBay or Amazon. It's definitely the easiest Amazon FBA gate to enter with the most minimal investment.
You can buy inventory whenever you want in any quantity you want (up to stock limits), and you don't have to wait for shipping or manufacturing to get the items to Amazon FBA warehouses before you can list and sell them. These characteristics make retail arbitrage the most popular among beginners looking to create an opportunistic business or side hustle.
As a seller builds a successful retail arbitrage business, it's not uncommon to see them venture into other selling methods once they are more established and financially sound. In reality, the largest sellers on Amazon are private labelers, wholesalers, standalone brands, or mixtures of these models plus online arbitrage.
As an early seller, it's harder to take risks and make larger investments in wholesale accounts, private label products, and building your own brand. These systems take large financial investments that most sellers don't have when they start.
The truth is, traditional retail arbitrage is very much like a brick and mortar business. It's tedious, requires large amounts of effort, and has quite a few moving parts, making it extremely difficult to automate and scale. It can be done, but not without the price of paying physical employees which also requires employee payroll and insurance plans and maybe even a warehouse.
Even with the amazing opportunity that Amazon FBA provides you in handling order fulfillment, if you are looking to create a business that produces income while you sleep and has no limit on scalability, retail arbitrage has many drawbacks that make it a less attractive option than other methods of selling.
When practicing retail arbitrage, the game becomes a process similar to hunting Easter eggs. Sometimes you find the eggs, sometimes you don't, but you (or your team) are spending time doing it regardless of the outcome. That time you are spending costs money.
Read More: How to Ungate Amazon Restricted Brands?
A Deeper Look At The Retail Arbitrage Scalability Problem
To truly have an Amazon FBA business that can scale to larger revenue and profit numbers, it's important to figure out ways to automate the different segments of your business so that you can actually be free to do other things, like growing new or existing revenue streams. Otherwise you will hit burnout.
What if you could free up your time and allow business growth to happens organically with automation and systems? Instead of spending all day in stores, you could be out hitting the snowboard slopes with family.
To automate a business and free up time, you have to delegate and outsource tasks to other people, tools, and services.
Even if you are going hard seven days a week, there are only so many hours that you can spend driving, searching stores, and packing boxes. Eventually, you will hit a ceiling physically because of the nature of the business and monetarily because RA is much harder to scale.
Yes, you can slowly bring on a few people to help you hunt for, prep and ship products, and you'll see a higher revenue number because of it. But what about the employment requirements? In the United States, you have to set up unemployment insurance accounts and pay taxes on top of the cost of the actual employee. And, just like you, your employee will also have physical limits in being able to scan products, pack, and ship.
Retail arbitrage is a suitable system to make some extra income on the side, but without some serious moving parts and intricate systems in place to manage all those moving parts, the model has scalability limitations.
So, is there an immediate solution for transitioning a retail arbitrage business into a larger scale business with more profit? Yes.
What Is Online Arbitrage On Amazon?
For online arbitrage on Amazon, the source has an online presence usually in the form or a website or Facebook shop.
The downside of retail arbitrage is petrol costs and time spent sourcing. And with increased competition, those awesome deals don't hang around for long.
But if you source deals online using online arbitrage you don't need to travel anywhere, you can do it any time of the day or night and you can usually buy in bigger quantities.
You can source from any website where you see reselling opportunities. If you can buy in bulk at low prices and resell quickly for a nice profit then that is the dream.
Plus, you can hook up with as many retailers as you want and buy as much or as little as you want.
Pros And Cons Of An Online Arbitrage Business
PROS
Online Arbitrage businesses have a low entry threshold in regards to time and can be run as a side income to your full-time employment.
It requires less physical work. You just have to find some good, profitable Online Arbitrage deals and then buy the products from the retail websites and have them delivered to you.
You are location independent and can run an Online Arbitrage business from anywhere around the world.
Work from the comfort of your home and never have to traipse around shops in typical UK rainy weather!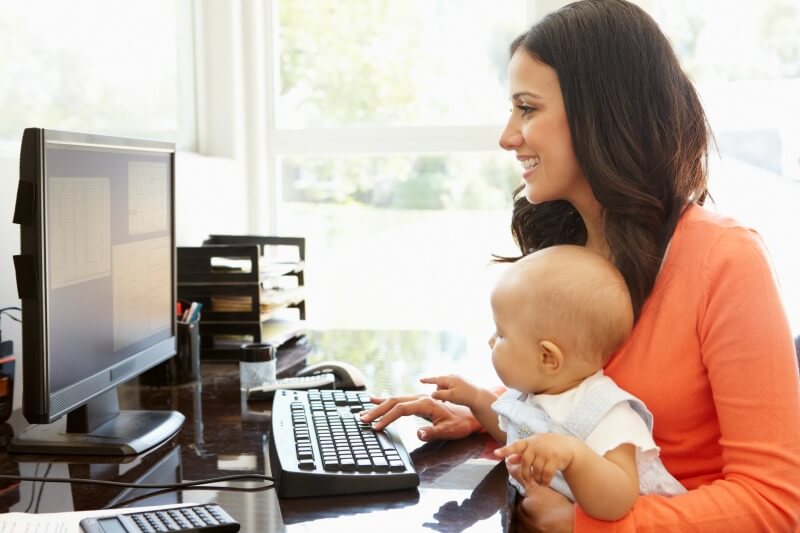 CONS
You may miss out on local store promotions or offers.
If you can't find good Online Arbitrage Leads then you won't get very far with your business.
Unless using a deal sourcing service such as Arbitrage Mastery, you will have to spend time and money learning and using sourcing software.
Read More: Is Online Arbitrage Dead For New Sellers?
Pros And Cons Of Retail Arbitrage
PROS
You can find niche sales and clearance goods at your local stores, reducing the chance of competition.
You are well-aware of the product for sale with no chance of a nasty mis-match or different looking product being delivered to you from an online store.
You may enjoy shopping!
CONS
In contrast, retail arbitrage is limited to a brick and mortar shop, an outlet or a retail shop. This limits your product variety and stock availability.
It takes a lot of time to look around all these shops, often resulting in no deals found!
It requires a lot of physical work, as you are alone, responsible for collecting goods and transferring it to your home.
It can cost you a fair amount of money on fuel.
Online Arbitrage vs. Retail Arbitrage in Summary
As you can see, there are massive benefits to using online arbitrage in comparison to traditional retail arbitrage.
If you are currently running a retail arbitrage business, it's truly beneficial to make the transformation to doing some online arbitrage as well.
Having an online arbitrage business is wonderfully powerful, and it puts you in a position to automate, scale, and adapt to future business models with less overhead and more lead opportunity.
If you are looking for online arbitrage product leads, check out our daily online arbitrage sourcing list service.
Source:
https://www.sellerspaceship.com/what-is-online-arbitrage-what-is-retail-arbitrage-a-comparison-of-amazon-fba-sellers/
https://arbitragemastery.co.uk/online-arbitrage-vs-retail-arbitrage/
https://www.repricerexpress.com/online-arbitrage-vs-retail-arbitrage-amazon/