What Are the Usages of Inventory Lab?
Inventory Lab can benefit Amazon sellers in many ways. It has various features, including product sourcing and profit analysis, inventory management, expense and accounting management, sales & profit tracking, etc. According to Inventory Lab reviews, here are some of the ways Amazon sellers can benefit from learning how to use Inventory Lab:
Helps Sellers Make Informed Sourcing & Pricing Decisions: You can use a desktop barcode scanner to scan an item into the system, and Inventory Lab pulls up all the information you need to make informed sourcing decisions and price the item – including FBA/FBM, sales rank, category, size tier, and any prep needed.
Limits the Number of FBA Warehouses to Send inventory: Two "Workflow types" on Inventory Lab: Private and Live. When you choose the Private workflow, your inventory will be sent out to fewer total fulfillment centers than if you had to list your inventory directly in Seller Central.
Comes Bundled with the Scoutify Sourcing App: This is great for retail arbitrage sellers, as they usually use the Scoutify app for scanning products. With Inventory Lab, you get both tools at a lower price.
Offers Amazing Accounting Capabilities: Inventory Lab's bookkeeping tools help you organize all finances and keep track of buy/sales prices, ROI, cost of supplies, and any information needed for sourcing, repricing, etc.
Shows Reports on Profitability and Sales Tax: Inventory Lab allows you to generate reports about the profitability of an entire category of your inventory, a particular ASIN, or an SKU.
Can be Synced with BQool Repricer: You can import all buy costs from Inventory Lab directly into BQool's repricing central at the click of a button. This is a huge help when setting up minimum and maximum prices.
Key Features of Inventory Lab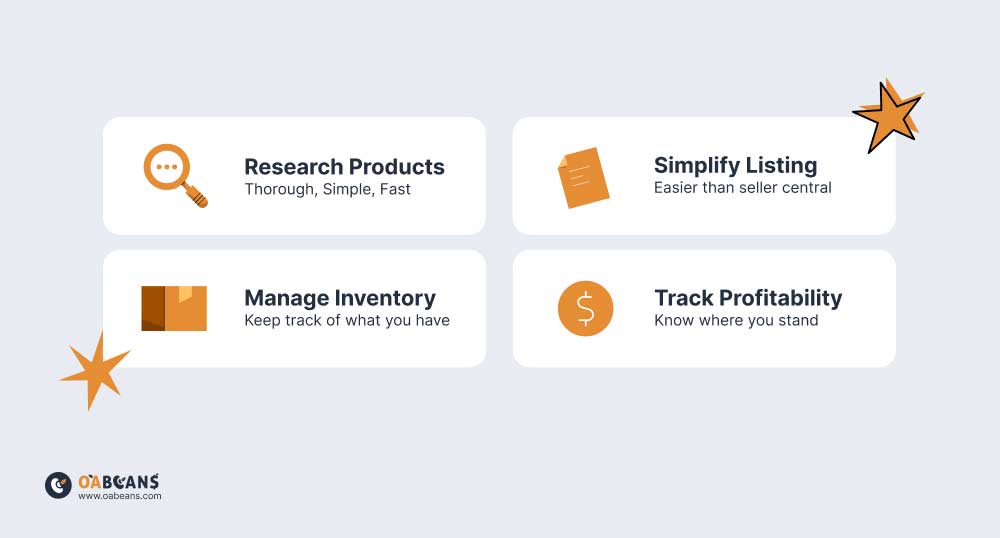 To get honest Inventory Lab reviews, we must familiarize ourselves with this tool's features. Inventory Lab is a comprehensive tool that allows you to research and list products, manage inventory, track expenses, and analyze profitability using the features below:
1) Stratify & Scoutify
Stratify helps you improve efficiency and profitability using detailed data and performing real-time product research. It simplifies listing products, printing labels, tracking profits/costs, and building FBA shipments. It also lets you track expenses, view total in-stock values, and monitor sales. This makes it easier to make strategic decisions, especially with comprehensive reports showing which products are the most profitable.
Scoutify is a mobile app that allows you to analyze potential inventory directly from your phone, which is excellent for retail arbitrage sellers. It gives you a quick overview of the potential profitability of items and has a built-in barcode scanner, which you don't have to pay for separately. Its features include font size adjustment, matching Buy Box prices, a history tab, and Seller Central integration.
2) Inventory Management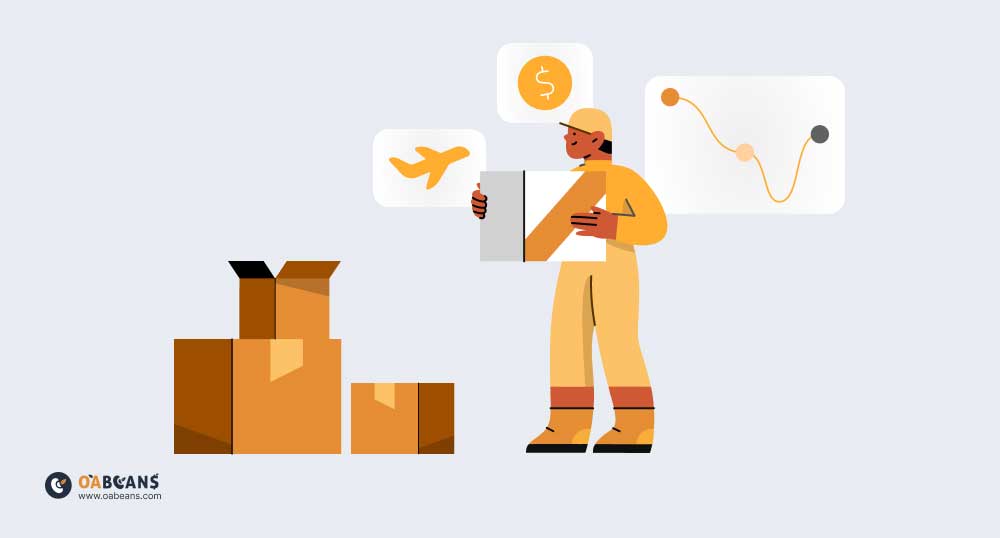 Inventory Lab gives you access to an app for sourcing inventory and creating buy lists and a desktop version for listing products, shipping them, and tracking your progress. You can use the Scoutify app to scan an item, enter the buy/sale price, and add it to your buy list. You must also enter a supplier name only once because Scoutify can add it to each item on your buy list. After sourcing is complete, you can email the file and use it to upload the items to Inventory Lab seamlessly.
By reading Inventory Lab reviews, we find out that this tool also helps you keep a close eye on inventory levels and reorder stock to ensure you never run out. This tool gives you real-time stock updates, low stock alerts, reordering suggestions, and many other valuable features.
3) Detailed Business & Expense Reports
Inventory Lab goes the extra mile in terms of reporting. Using this tool, you can track almost anything related to your business's finances and performance – including sales, reimbursements and refunds, profits, losses, etc. This allows you to monitor and track your KPIs easily.
4) Print Product Labels
The Scoutify app can also help you print a label and attach it to an item as you list it. To get a good idea of how useful this feature is, it's enough to say that immediately printing labels can save you up to an hour per inventory batch because it removes the need to sort through pages of labels after the listing is done.
5) Create Detailed MSKUs
Inventory Lab allows you to create custom MSKUs (Merchant Stock Keeping Units) when listing items on Amazon. They simplify the process by creating sequential MSKUs – for example, if you use a date and item number as your MSKU, Inventory Lab will number all the following items sequentially.
6) Access Product Prep Information
Lastly, Inventory Lab will show you how to prep a product for Amazon FBA, which saves you time and money. This way, you will avoid additional Amazon prep fees because you know how to prep an item.
Pricing of Inventory Lab
But how much does Inventory Lab cost? Inventory Lab pricing is pretty reasonable – they offer two paid plans: $69 per month or $690 per year (by choosing the annual plan, you save $138 annually).
If Inventory Lab reviews are not enough for you, you can use the 30-day free trial with access to all their features. Trial users get sales data for the past 60 days. If you choose a paid plan, you can access the same data beyond 60 days at no extra cost.
Best Alternatives of Inventory Lab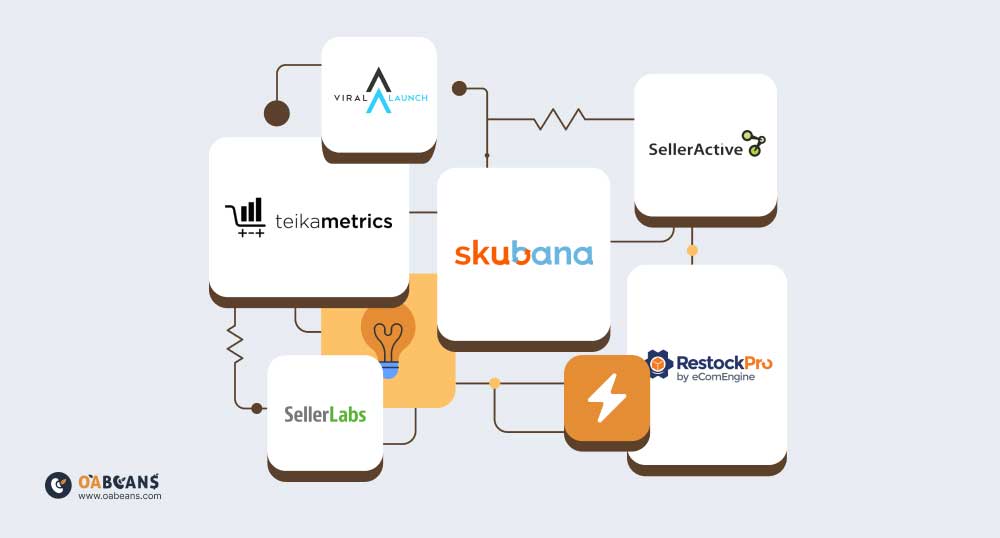 Now, if you're still unsure whether Inventory Lab is the right tool for you and you're wondering "is Inventory Lab worth it," you can compare it with competitors and similar tools to see which works best for you. Here are some of the most prominent Inventory Lab competitions:
1) SellerActive
SellerActive is a comprehensive platform designed to help sellers manage their inventory and orders across various online channels. Whether you're selling on Amazon, Walmart, eBay, Shopify, or other platforms, SellerActive streamlines your operations. It lets you list your products on multiple channels, ensuring consistent and accurate information. The repricing tools ensure that your prices stay competitive and attractive. Centralized order management simplifies the process of handling incoming orders, reducing the risk of errors.
2) Viral Launch
Viral Launch is a robust toolkit that empowers Amazon sellers with comprehensive features, including tools to help you find profitable product opportunities. The product research functionality assists in identifying high-potential niches and products by analyzing market trends and competitor data. Viral Launch is also a good option if you have read the Inventory Lab reviews but still don't feel it's the right tool for you.
3) Seller Labs
Seller Labs is a versatile platform designed to address the various needs of Amazon sellers. One of its notable features is feedback and reviews management. It helps you monitor and respond to customer feedback and reviews. The platform also offers comprehensive performance analytics to help you gauge your strategies' effectiveness and identify improvement areas.
4) Skubana
Skubana is a versatile solution that caters to high-volume sellers operating across multiple channels. It serves as both inventory management and resource planning software. For order processing, Skubana centralizes and simplifies the management of incoming orders from various sales channels. The inventory automation tools help prevent stockouts and overstock situations, ensuring you always have the right amount of inventory.
5) Teikametrics
Teikametrics focuses on helping Amazon sellers optimize their inventory management and advertising strategies using data-driven insights. The automated inventory replenishment feature ensures you're never caught off guard by stock shortages. The FBA restock predictions help you plan your restocking activities efficiently.
6) RestockPro
RestockPro is an Inventory Lab alternative explicitly designed for sellers using the Fulfilled by Amazon (FBA) program. It's all about efficient inventory management. The restock suggestions feature helps you determine when and how much inventory you should reorder, preventing stockouts or tying up excess capital in overstocked items. The profit and loss analytics offer insights into your financial performance, helping you identify which products drive profits and which might need adjustments. According to Inventory Lab reviews, this is the best alternative for Inventory Lab.
Final Thoughts
Tools like Inventory Lab and its alternatives are no longer conveniences; they're lifelines – especially for sellers struggling to grow and scale their business because of the challenges in managing inventory. These tools empower sellers to automate and streamline time-consuming processes like inventory management, profit calculation, and decision-making. By looking at Inventory Lab reviews, it's clear that using the right tool can be a game-changer, but like any other tool, you must master its use to get the most out of it.