What is Q4 on Amazon?
Before starting everything, let's explain online arbitrage briefly.
Online arbitrage means buying a product cheaper and reselling it for a higher price to make a profit. Everything that can make the purchasing price lower and reselling price higher is an excellent opportunity for the arbitrager.
Online arbitrage Q4 is the fourth quarter of the year, from October to December. It's the holiday season, so people buy in these months more than any time of the year. This biggest selling season on Amazon can be hectic and thrilling for the newbies, and sometimes it seems out of control. But if you get ready and source the products that sell more on Christmas, you will get surprised by what you have earned.
This high season doesn't start right on 1st October, but gradually the demand increases, and after Thanksgiving and then Christmas, the big push starts.
Which Months Are in Which Quarters?
A fiscal year divides into four quarters for financial accounting, and so every quarter includes three months.
The first quarter (Q1) starts on January 1 ends on March 31. The second quarter (Q2) is from April 1 to June 30. The third quarter (Q3) is from July 1 to September 30, and the fourth quarter (Q4) goes from October 1 to December 31.
Why is Q4 Important for Amazon Sellers?
It's said that sellers can make about half of their yearly income on Amazon in November and December. If you choose the proper products that sell more on Christmas, you can sell your whole inventory as fast as you could get them to the Amazon warehouse.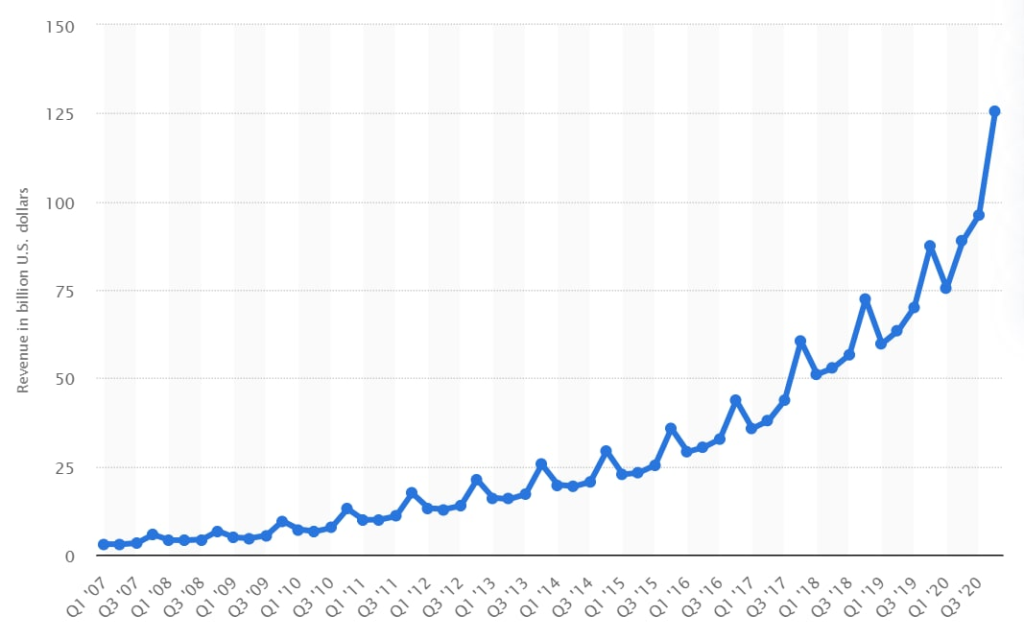 Also, at this time, many leading websites like Target.com or Walmart.com have huge discounts on their items, and so you can make better deals than before.
Several holiday events like Halloween, Thanksgiving, Black Friday, and Christmas make the 3 last months important. So, this season is like a challenge for sellers, demand is high on special products, and these products in the sourcing website fly off the shelves. It's a real competition!
But there are some steps you can do ahead of time to make this challenge goes more smoothly and get ready for the real rush.
How Do I Prepare for Amazon Q4?
Don't start stocking up from today! There's no way to understand what items go up in price until the sales start. Most times, stocking up from now leads to loss of profit and hold up money.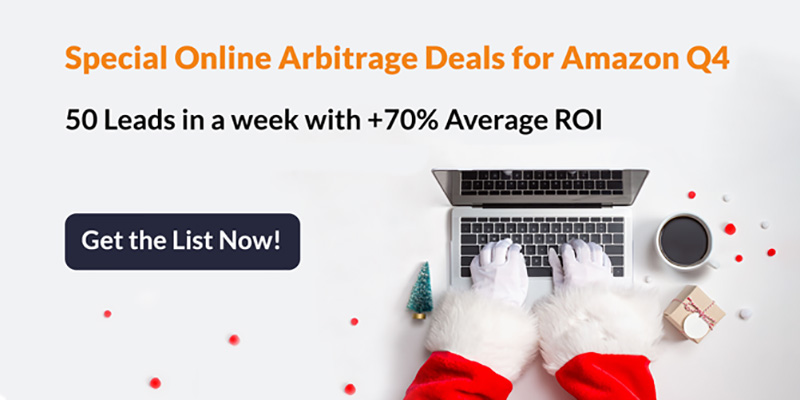 1. Planning Ahead
Prepare your strategy for Q4 3 months earlier. Storage fees are higher during Q4, so if you think you want to pack and ship your items yourself, you need to have a plan for the supplies. So, if you're not going to use prepare centers during online arbitrage Q4, you will need more boxes, tape, labels, bubble mailers, and so on. Imagine you have more sales on Christmas; for example, you ran out of proper, boxes, and you have to buy the boxes to ship your items. If you ship an item too late, you probably lose the high profit due to a price fall.
2. Organizing Your Workspace
Online arbitrage Q4 is hectic enough, and we believe you don't want to make it more! If you chose to send your products and don't use prepare centers, organize your office before the busy time.
Imagine as you are ready to ship one of the high-profit products, and you see you can't find your tape dispenser! You have to spend at least a few minutes searching high and low to find it. Multiply this time by 100 or 200 items per day, and you will understand how an organized office can save your time.
We don't mean you need to move somewhere very large during this season, but we mean you put everything in a place you can see and reach easily.
3. Selling Right Now
This is one of the most common mistakes that some sellers make. They keep their inventory in anticipation of high prices during Q4. If you can sell your items right now (of course, for a good profit), you can reinvest your money and increase your capital.
4. Watching The Trends
Check the trends to identify the new products you can add to your listing. You can check Amazon's best seller products for great deals. After you find your potential listing, check if you are allowed to sell the products or not. Some products are restricted, and you need to go through approval. It probably takes a few weeks.
5. Managing Inventory
Forecasting how much inventory you need and you will come out of the holiday season with great profit.
Too little inventory leads to loss of opportunity, and also it harms your Amazon sales rank. Too much inventory also costs you a lot due to storage costs.
Generally, sellers have a 30% to 50% rise in sales. So, with a few months of experience as a seller, you can predict your sales number during rush season.
What Can I Sell On Amazon for Christmas?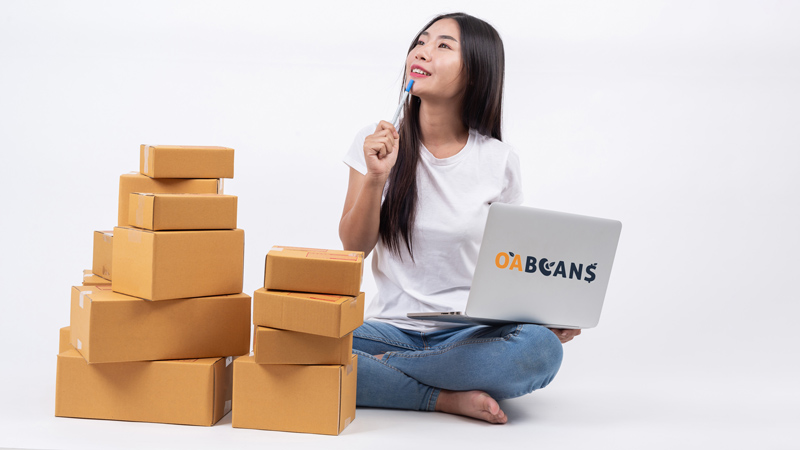 Every season has special trends; for example, in summer, beach towels or summer dresses are top sold items. Before Christmas, people want to decorate their homes or repair them. Also, gift items and warm clothes are sold highly.
So, categories like home and kitchen or toys can be a good target. Notice that the demand for all the products rises during online arbitrage Q4, and any category can be profitable more than before.
---
Ultimate Guide About Amazon Open Categories
---
Best Online Arbitrage Strategy for Q4
Watch your sale history during the year closely. Find your mistakes, deficiency, and any possible error. Analyze them and fix them before the high season. You can analyze your problems to avoid them, but you can't predict everything and stop any errors. Expect unexpected problems so you can handle them calmly too.
Our next suggestion is that watch the profitable deals near online arbitrage Q4. You can find good leads in October and store them to use when you need more of them before Christmas, for example.
Final Thought
During online arbitrage Q4, everything is happening fast as you can't understand when it was started and when it was over. So, if you want to come out from this time with plenty of profit, you need to plan ahead and only focus on selling at this time and if you are interested about online arbitrage deals, follow the link.