Do Not Discover Discounts Late
Although you should always be aware that discounted items are not always good and are sometimes a sign that the product is defective, there are always exceptions. Many stores periodically offer discounts on their products to keep their current customers satisfied and loyal and attract new customers, which you can take advantage of. Infinite discount is the name that is usually given to these types of discounts.
On the other hand, you should try to understand when to apply discounts on retail arbitrage. This is what we mean when we say do not find discounts late. Because discount time can be a time to discover lucrative opportunities, you may lose a huge profit if you do not make this discovery in time.
So try to stay as involved with retail news as possible. One of the most common ways for retailers is to distribute discount newsletters. Try to visit these stores regularly and receive these newsletters. Some retailers also have online newsletters where you can subscribe to the latest discounts. Do not forget that these newsletters are general information about deals and include special discounts for specific customers.
Another way is to talk directly to store managers and employees and find out about new discounts. Some stores have particular patterns for discounts. For example, they apply discounts at the end of each week, month, season, warehousing time, etc. If you discover these periods, you can be sure that you will never miss the special discounts.
Discounted Items Are Not Always Profitable
Let's tell about one of the essential tips about retail arbitrage. Suppose you want to become a professional in the field of retail arbitrage. In that case, you have to distinguish between valuable and profitable goods and goods that only waste your time and money. But what goods cause a loss of cost? Goods that are profitable at first glance, but in reality, have hidden fees and side effects.
Do not forget to consider the following in addition to the cost price of the product (product price for the end customer):
Shipping costs
Storage Costs
Transportation Costs
Acquisition Time
A famous saying among Retail Arbitragers: If you have chosen a product for sale that has less than a 50% return on investment or a profit of less than $ 3, it means that you have chosen the wrong job.
No Discount is Unreasonable
Making mistakes can be the most outstanding teacher of life. One of the biggest mistakes of Retail Arbitragers is the regret of buying some products with high discounts. Sometimes a buyer gets excited when he sees a high deal and goes to buy that product.
High discount is often due to many products in stock or lack of customers, but this is not always the case.
Sometimes these discounts are due to product failure! Consider food products that are about to expire. The seller may sell such products at a discount of 50% or more. But can we buy a lot of these products in this case?
Indeed, if we cannot use them in the short term, the answer is no. Other products are the same. Before buying any product, always check that the product works correctly and has no problems. Otherwise, you either have to sell your goods at a lower price than your purchase price or have a warehouse full of useless products!
It's one of the most important tips about retail arbitrage.
Choose a Unique Strategy for Selling
Although there are many Retail Arbitragers in the world and their number is increasing, why are many not successful? The fact is that many of these sellers use the same scenario to sell their products.
This scenario is to find and sell a discounted product. After the discount on that product is reduced or stopped, move on to another product. The strategy of moving from one product to another can also be a strategy among different approaches. But when all use one method, that method is doomed to failure.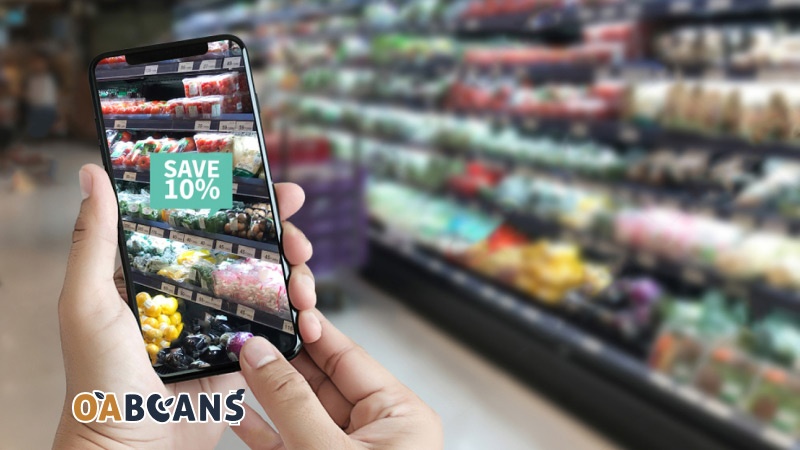 So try to find your way to supply and sell the product. For example, try to find a supplier that sellers are not very familiar with. Try to produce and sell products that you know you will not have trouble supplying in the long run. Remember that you have many competitors, and your success depends on being different.
---
Read More: Is Retail Arbitrage Legal?
---
Retail arbitrage is Not as Easy as You Think
Find a discounted product, sell it at a higher price and make a profit! It's simple. The fact is that not always! Although this scenario is a general explanation of retail arbitrage, it is not that simple to practice.
Remember that you are not alone in this. Plus, your job is not just to find cheap, expensive items to sell. You should read about it, consult with experts and visit many stores.
You need to evaluate customer behavior and know which group likes what kind of product. It would help if you also learned about marketing, asset management, and accounting. So prepare yourself for a full-time and professional job.
---
Read More: How to Make Money with Retail Arbitrage?
---
Final Thoughts
Retail arbitrage is one of the most attractive ways to sell in today's world. Although the general explanation of this method is simple, it is not so easy to use. In this article, we explained that you must have a unique strategy to sell this way successfully.
On the one hand, you should not miss good discounts, and on the other hand, you should always be careful about the reason for the discount. You also need to think about the hidden costs of selling and look at it as a full-time, professional job.
Are there any concerns in your mind that we didn't discuss? Comment it for us to give you a quick answer and if you wanna know more about online & retail arbitrage, follow OABeans website's blog.