Amazon FBA
Amazon has different business models but many sellers prefer to choose Amazon FBA. That's why in this article we have focused on the FBA business model.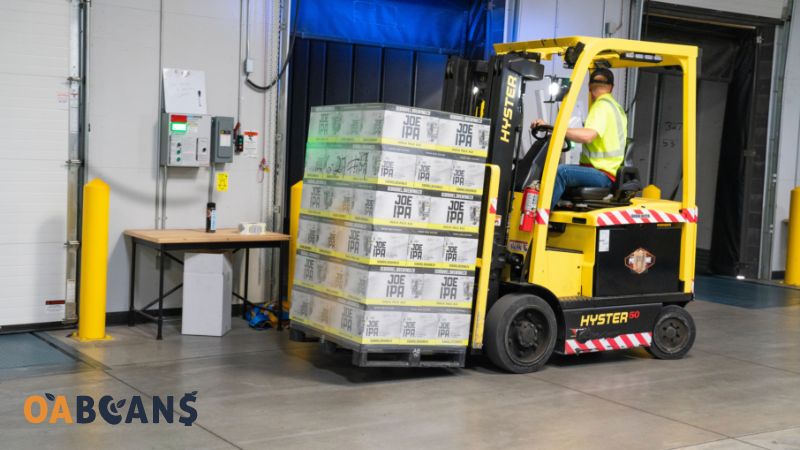 If you want to sell your inventory through Amazon.com and Amazon handles your t inventory storage in Amazon's warehouses, picking, packing, and shipping the items when an order is placed, then you need to use Fulfillment by Amazon or FBA. Amazon gives you the potential of millions of daily visitors and you don't need to deal with shipping and packing and usually, the items are sent to Amazon's warehouses from your provider.
---
Read More: How to Start Amazon FBA Business?
---
Pros & Cons of Amazon FBA
To help you decide if Amazon FBA is the right solution for you, below is a shortlist that can be very useful. You can determine what the best platform for your business is.
Pros of Amazon FBA:
As you use Amazon FBA, you prevent wasting your time, fixed costs, and staffing.
Fast delivery with Amazon Prime
Free and quick delivery are appealing benefits for the customers who use Amazon Prime. By subscribing to Amazon prime, buyers can get their orders within 1-2 days, without any costs.
So the Prime sellers (all the Amazon FBA sellers) can attract more customers due to high-quality delivery. Over 110 million Prime customers will be more eager to buy from Amazon Prime Sellers to use Prime benefits.
The incredibly high number of visitors
The number of visitors in January 2022 on Amazon.com had been over 2.7 billion combined desktop and mobile. This enormous number affects the number of your sales,and consequently the amount of your profit.
Trust of customers (name, awareness & popularity of Amazon)
The product pages with the FBA badge give the signal to the buyers that they will have the backing of Amazon. It means a consistent and easy shopping experience.
Amazon well packing for fragile products
Amazon has special prep requirements for packing fragile items that must be followed before shipping. But, during shipment, something can get damaged or lost. Usually, Amazon takes over most of the costs in case of problems when you use Amazon FBA.
Amazon takes care of returns
When sellers use Amazon FBA, Amazon will fulfill the return process. Besides, buyers with the Amazon Prime service can return most purchased items within 30days of receipt.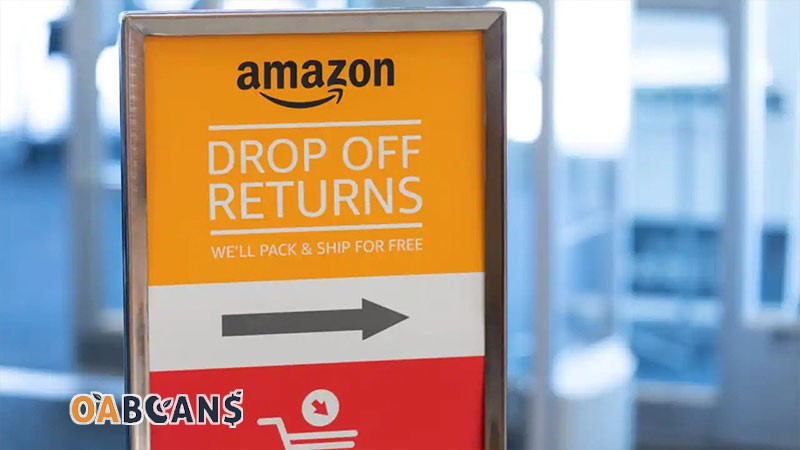 Amazon has flexibility in location, as it has warehouses all around the world. Actually, Amazon has a complex logistics network and shipping facilities that make inventory storage and shipping cheaper, more organized, and safer. Keeping large inventories needs large space. In addition, dealing with different post services usually costs more and sometimes it causes many hassles. So Amazon gives this opportunity to the sellers to do their business easier.
---
Read More: How to Find Prep Centers for Amazon FBA?
---
Cons of Amazon FBA:
Especially in terms of pricing, it is hard to compete with other Amazon Sellers.
Complex shipping preparation to Amazon
The organizing system of Amazon is strict. So, unique labels are required for the individual packages in inventory stored in Amazon warehouses. Amazon will reject your products if they don't meet the standards of Amazon. Therefore, it is better to use Amazon preparation centers because they know the Amazon policies very well. They prepare the products comply with Amazon requirements, and send them to Amazon warehouses.
No influence on return policies
The preference of Amazon is the end customers experience rather than Amazon sellers. So, its policy is really easy for the return process, which causes more customers to return their items.
Amazon has high short-term and long-term storage fees. You should pay a monthly long-term storage fee in addition to a monthly inventory storage fee. Sellers should manage these costs if they want to have proper profits.
Risk of account suspension
Amazon sellers might face removing their list or account as a penalty.
The regulation of Amazon is very restricted, which can unexpectedly affect your business.
Losing control on inventory
Storing and shipping your items through Amazon means that you don't have control over them. You cannot enter Amazon's warehouses to check your goods and have to trust Amazon.
Missed Opportunities for Growth
You don't have direct contact with your customers, limiting the marketing, news, and promotions you can offer to your current customers. SO, you will miss the chance of promoting your new products to them. Long-term sustainability issues can occur because of that.
Shopify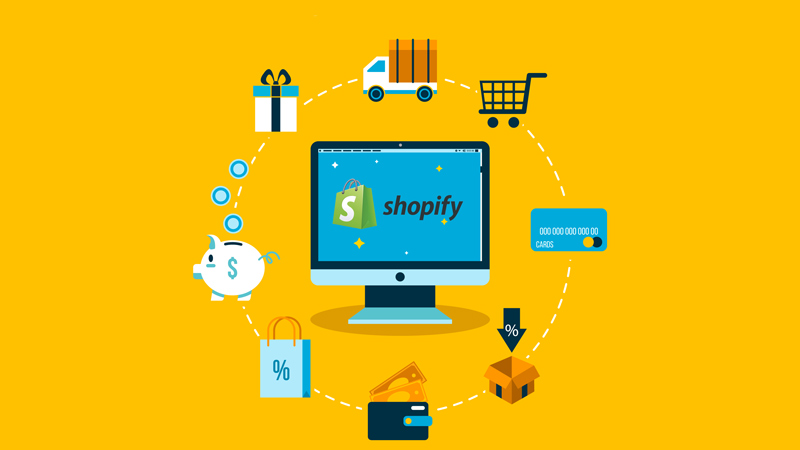 Shopify helps business owners to run their online stores. It gives them different tools like payment gateway or various website themes. It hosts more than 1,700,000 businesses in about 175 countries. 1.58 million Websites run on Shopify as of 2022.
Pros & Cons of Shopify
Compared with Amazon, Shopify is a weak competitor, but at the same time, it has many powerful features that can convince sellers to use it. But, obviously, not every platform is perfect. If you use Shopify as your eCommerce solution, you can expect to encounter the main pros and cons listed below.
Pros of Shopify
When people start a business, their main priority is to have the most sales possible. Although having access to online business could be a great way to increase your sales, but on the other hand, it is challenging for less tech-savvy people. Shopify is easy to navigate as it has a very user-friendly interface. The processing time of the transaction is very efficient in Shopify.
Security & Built-in Speed for Hosting
Fast screaming and being very secure for processing credit cards are the two main challenges for any online store. Shopify is an all-in-one solution that can keep your site screaming fast. Your customers never wait for their page loading. You can always get paid as Shopify integrates with payment providers.
Comprehensive admin tools
In the backend of your online store, you will find different features and reports that help you analyze your business and fix the problems. You can see the number of visitors to your website and add or remove the products and many more details. To run a fantastic online store, Shopify provides you with whatever you need.
Shopify answers you very fast. The experts are ready to solve your problems that occur while you are running websites. In addition, a huge database of FAQs exists in Shopify.
Besides, plenty of courses are available on their online blog. Moreover, to answer your question, someone always is at your back.
As a part of the main package, Shopify offers essential marketing tools. You can create landing pages easily and quickly for your marketing campaign. This benefit is critical compared with other all-in-one platforms. Besides, you have a clean, 100% crawlable code for SEO.
Variety of Themes/Designs
Make your website functional and aesthetical if you want to have a successful website. To increase the number of visitors to your websites, Shopify provides a variety of themes like Art&Photography, Food&Beverage, Furniture, etc. You can design your website in different languages.
Benefit from cloud network
The advantage of Shopify over many other online stores is that your website is hosted on a cloud network, not a server. You don't experience a crash on busy times like Black Friday.
Cons of Shopify
Many features are accessible on Shopify without charging, but you should pay for a website with proper functionality. Usually, you spend $29 at the cheapest, and the highest price can go up to $299. Besides, you should pay a percentage for sales as a transaction fee.
Customizing a Theme is Hard
The language of Shopify is called Liquid, which is used to create new themes. As you need to customize a theme, you should ask a professional developer. If you would like to do it by yourself, you should learn that language.
Shopify payement processors are allowed sellers to sell only from certain countries. In addition, when you are a Shopify Payments user, then the built-in multi-currency option is available.
It is an expensive functionality. Suppose you don't want to provide a real-time carrier quote to your buyers by using 'Shopify Shipping,' or the service is not available in your country of residence, then you will be charged for an annual plan.
One of the huge marketing mediums in eCommerce is content marketing, which can increase your organic traffic, grow your brand, boost social shares, and teach your customers. Shopify has built-in blogging software, but unfortunately, many small stores on Shopify never get organic traffic.
You will require some technical knowledge for the Shopify initial setup process. Getting your domain name to redirect correctly is challenging.
Shopify-Mailchimp integration
For working Shopify and Mailchimp together, some workarounds exist. But an official Shopify-Mailchimp integration is no more available.
What Is the Difference between Amazon and Shopify?
The main difference between Shopify and Amazon seems clear. Amazon is a marketplace that sellers only list their inventory and wait for an order. But Shopify is a platform that helps business owners to create their online store from scratch. Amazon has a great reputation and attracts millions of users every month. But in return, it takes a referral fee of your every sale. On the other hand, you are responsible for the marketing of your Shopify store but you don't pay to Shopify on your sales and what you pay is the subscription fee. In addition, Shopify sellers don't need to follow strict policies like what Amazon sellers need to consider when using Amazon.
What Are the Similarities Between Amazon FBA & Shopify
When you want to choose between Amazon FBA and Shopify, you should look at each feature of them to recognize which one works the best for you.
You can influence your customers feeling about your brand by the design of your website. Optimizing your pages to capture customer attention becomes easy by both Shopify and Amazon, although Shopify is slightly more flexible with design options.
You should pay a fee to use Shopify, whereas with Amazon FBA. Shopify has four plans; vise Amazon has two plans that you can choose among them.
Amazon and Shopify both use some primary payment gateways, which allow for credit and debit card transactions.
In case anything goes wrong, Amazon FBA and Shopify have an essential support system by expertise staff via phone and email. Besides, both of them have a community forum where you can ask your questions.
Amazon or Shopify? Which One Is Better For You?
The answer to this question depends on your and your business condition. Amazon FBA gives you millions of potential buyers, great shipping service, and quick setting up. But you may face Amazon's tough rules like brand restriction or IP Claims when you want to scale up. In addition, you have many competitors and your business depends on feedback and reviews left by buyers.
Shopify only gives you a website. You need to try hard to attract customers. But the control of your online store, customers, and inventory is in your hand. You can boost your brand and change the design of your website. You need to make this business from scratch and it means you should dedicate lots of time and effort to make it a success.
---
Read More: Amazon Individual vs Professional Seller
---
Which Is Cheaper, Shopify or Amazon?
Amazon has two plans: Individual plan costs $0.99 per unit sold (that is suggested for the sellers who sell less than 40 items per month). Another plan is the Professional plan that costs $39.99 monthly. In addition, Amazon charges a referral fee for each item sold and it is between 8% – 15%. The FBA sellers should pay more for fulfillment fees like storage fees, long-term storage fees (to store the items for a long time), and so on.
Shopify has three plans. Basic, Shopify, and Advanced Shopify plans.
The basic one costs $29 per month and takes 2% 2% on all sales that don't use Shopify payment. This comes in addition to credit card fees. It gives you various features but reports. Shopify plan costs $79 and takes 1% on all sales that don't use Shopify payment, plus credit card fees. Shopify plan includes all the features of the Basic Plan as well as reports and a few more features. Advanced Shopify costs $299 per month, plus transaction fees of 0.5% on all sales that don't use Shopify payment, plus credit card fees. Here you will access all that previous plans had plus a report builder and third-party calculated shipping rates. Extra apps and different themes can increase your costs.
Final Thought
Amazon and Shopify are the famous giants in the eCommerce world. Both have impressive features that can be convincing for the sellers. Picking each platform is up to your unique condition and your expectation from a platform. So to make the best decision for your business, analyze the benefits and costs of each platform and then pick one. If we want to be honest you can use both too! And if you wanna know more about this topic, follow OABeans blog.