What Is Amazon to eBay Arbitrage?
Have you ever received eBay orders in the Amazon box? This is Amazon to eBay dropshipping that we want to talk about. First, let's see what dropshipping means.
Dropshipping is a common business model in the online arbitrage world. It means you list the items without holding the physical stock you are selling. When an order is placed from a customer, you order it from a supplier, and the supplier ships it directly to the customer. You earn the profit without the risk of inventory, storage, and fulfillment costs.
Now let's see how Amazon to eBay arbitrage works:
List products from Amazon on your eBay store
Wait for a customer to place an order on your eBay store
Buy the product from the Amazon seller and the item is shipped directly from Amazon to the eBay customer
That's why sometimes you buy a product from eBay but it's delivered in an Amazon box.
Is Dropshipping from Amazon to eBay Legal?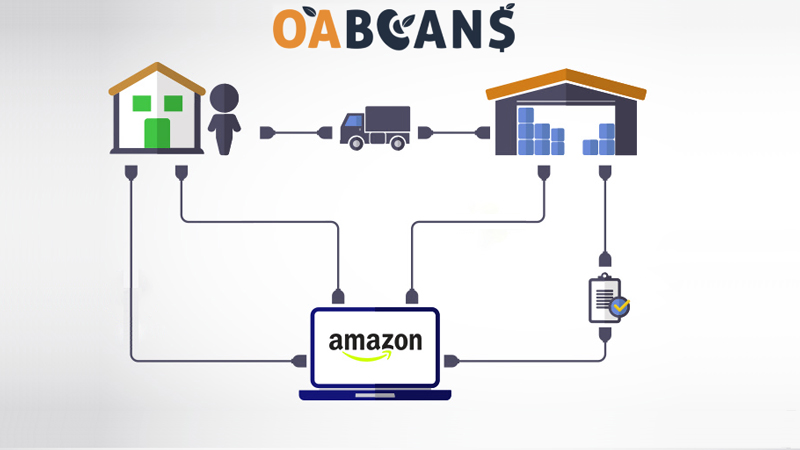 Before you get started any business, it's important to understand its legalities. In terms of legality, the answer is YES. We don't have certain rules against dropshipping from one platform to another. But before listing the items you should consider:
The items that are drop shipped are legal. Make sure that shipping the items are allowed.
The items don't have trademark or copyright protection.
Amazon has its policy against dropshipping. Shipping the items to the customer, if the shipment doesn't identify you as the seller of record or if anyone other than you appears on packaging or invoices, is prohibited.
eBay has changed the rules recently. Sending the orders directly from Amazon warehouses to the customer is not allowed. Because the package belongs to the Amazon seller and your customer can not identify you.
Amazon to eBay Arbitrage Software
Choosing the best software and tool for your Amazon to eBay arbitrage is vital because without good tools you never can make significant money and scale up your business.
Here is a useful and shortlist of the extensions or software you need for dropshipping business:
1. BuyBotPro
It's a Chrome extension that can source the products for Amazon to eBay arbitrage. it can give you information like profit margin, ROI, selling rank and so much more. In addition, extra data like a sale estimator can help you to make a better decision about the product.
2. Zik Analytics
It's famous eBay market research. Finding the profitable items to start an eBay business, manual scanning to source products from Amazon, and analyzing price are the important features of this tool.
3. Sale Freaks
This tool can track your competitors' listing and find the items they successfully sold in the last 24 hours and list them for your store. It can reprice the items automatically to maximize the profit.
---
Know More: Best Free Online Arbitrage Software
---
What Are the Risks of Dropshipping from Amazon to eBay?
Dropshipping from Amazon to eBay made many headaches for eBay. The products were delivered in Amazon-branded boxes and free Prime delivery was mentioned on the box. But the customer was charged for eBay shipping. Also if any problem happened, there was no information of the eBay seller on the box which could add to the confusion and anger of the customer. As a result, it can lead to negative reviews on your store.
The product listing on Amazon is always changing. There's no guarantee that an item sold on eBay will be in stock on Amazon with the considered price. It can have a bad impact on your customers to cancel the placed orders.
Mismatched or broken items are what can reduce the customers' satisfaction and because the products are shipped directly to the customer you can't check them.
eBay has decided to ban dropshipping from any retailer or marketplace include Amazon. eBay announced that in such cases they will remove the listing from the website or suspend your account. But still many people are doing this business and it seems eBay is not tough about the new rules.
What Should I Not Sell on eBay?
Some products are mentioned as prohibited on eBay and selling them is against eBay's rule. But another group is better not to be sold due to convenience.
1. Food
Perishable foods are big headaches.
2. Jewelry
Actual quality pieces are expensive and there is a risk of getting lost in the mail.
3. Large items
It's hard and expensive to ship and also hard to sell!
4. Counterfeit items
It's against the rule and has bad consequences!
5. Cigarette and alcohol
6. Seeds
Many states have very strict regulations on seeds and you can not ship them across the country.
Can eBay Make You Rich?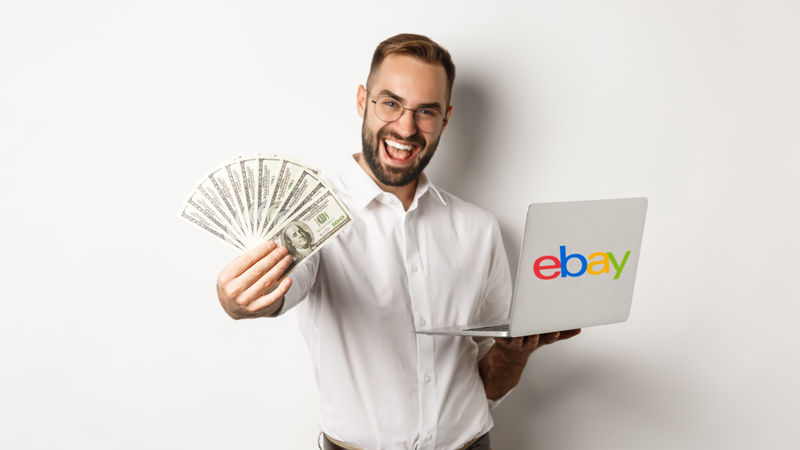 Getting rich is not like a treasure map and needs a plan and sustainable sale.
You can make money on eBay but because of the structure of this business, you cannot guarantee a constant income. You don't own your listing, and the prices of the products on Amazon are changing rapidly. So the money you can make from the selling is unclear. Also when the customer gets her/his order in Amazon boxes, will find out can buy the items at a lower price from Amazon. So he/she can't be a loyal customer and you can't make a repeated sale.
How Much Can You Make From Amazon to eBay Arbitrage?
When we talk about the income or profit, we can make in a business, usually, we talk about the initial capital we bring to a business. In Amazon to eBay arbitrage, we don't have any specific investment. Everything depends on the current price of the Amazon product (that is not reliable and can be changed every hour). Many sellers think this arbitrage can give you money for a living.
---
Read More: How Much Money Can You Make from Online Arbitrage?
---
Is selling on Amazon Better than on eBay?
Amazon and eBay are two completely different platforms for selling online. Amazon offers more user-friendly designs to the customers that can increase the chance of selling. The customer doesn't get frustrated to find the best price and condition when he looks for a certain product. The buying process, return and refund are clear in Amazon. But in eBay, it's a mess.
Besides an easy purchase, Amazon customers can receive their orders with fast and free shipping using Prime. Also, the powerful customer service of Amazon can follow up on the customers' problems.
All of the above can increase the chance of selling on Amazon and consider selling on Amazon as a "reliable job". Amazon FBA business offers the sellers an organized business and high-quality service.
Final Thought
Amazon to eBay arbitrage seems attractive because it looks risk-free. You don't have inventory and you don't need to invest money upfront. But it has its risks, from suspension risks to negative reviews and angry customers. It cannot make a constant income stream because the Amazon supplier is changing the prices every hour. Amazon arbitrage is a better business model to start. It's more scalable and reliable. If you wanna know more about online arbitrage sourcing lists & deals, follow OABeans blog.