What Is a Freight Forwarder?
Freight forwarders act as an intermediary between a person or company who organizes the shipments for individuals or corporations and the final destination for the goods. For moving the goods from one country to another, forwarders usually contract with a carrier or often multiple carriers.
Amazon FBA business Forwarder helps sellers ship their goods from the factories, no matter where they are located, even overseas, to Amazon distribution centers. Amazon will handle all shipping for whoever enrolled in Amazon FBA, like returning and refunding, picking and packing, and product warehousing in Amazon's warehouses.
What Does a Freight Forwarder Do?
Freight forwarders do not move the shipment by themselves, but they have a professional logistics network. For carrying out the products from manufacturer to a market, freight forwarders offer various shipping modes like road transport, rail freight, sea/ocean freight, air freight.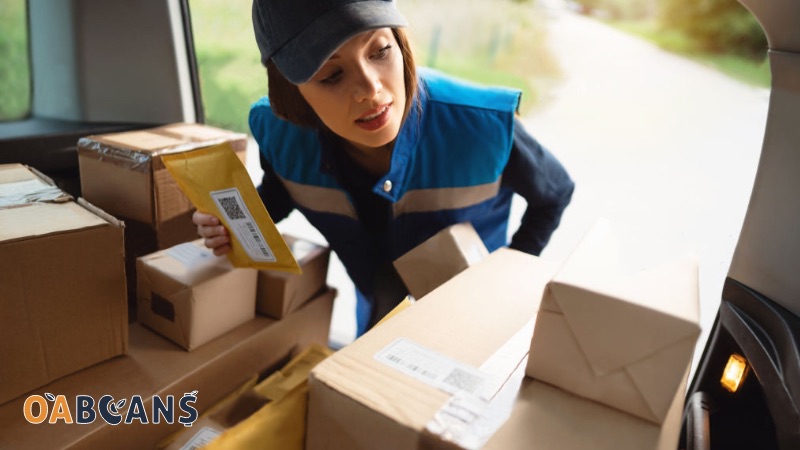 The most advanced complete network in the world belongs to Amazon. The following services commonly may offer by Amazon FBA freight forwarders in international shipping:
Warehousing
Tracking the inland transportation
Organizing shipping and storing logistics
Preparing documentation for export
Finding space for storage
Negotiating freight charges
Freight consolidation
Storage for short term
Customs clearance
Inspecting the products
Help with insurance claim
---
Read More: How to Find Prep Centers for Amazon FBA?
---
Pros & Cons of Freight Forwarder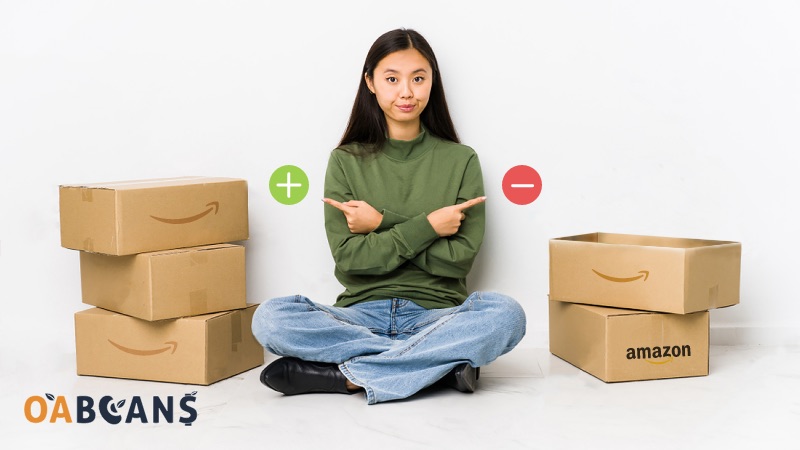 Amazon freight forwarders have links with many enterprises. The supply of shipment from one place to another has a prominent role in every business – the process of freight forwarding involves in many factors: from the distance to the size of the shipment. Amazon freight forwarders can perform different tasks that save businesses from a lot of inconveniences. In following you can peruse pros and cons of freight forwarder.
Pros of Freight Forwarder
The overall cost per unit of the freight forwarding companies is significantly low since they transport goods in huge quantities. Generally, the small companies do not have large shipments and cannot afford to pay high freight charges. Therefore, freight forwarders are an excellent option for them. They offer you competitive prices, which every business can handle, even a less financially viable business. While many companies decide all the terms in a contract, a freight forwarder will deliver you a real-time price quote. You may get more benefit from a charging price demand as the prices of the shipping keep changing.
Freight forwarders are chosen for transporting shipments because of one of their most significant factor: convenience. With a high-quality freight forwarder, you do not need to worry about finding a warehouse, negotiating expenses, arranging conveyance for transportation.
There are services that freight forwarders offer, such as cargo insurance and tracking transportation, that are very helpful for your business. Besides, documentation, clearance, freight collection, and many other tasks like this are performed by Amazon FBA freight forwarder, which provides ultimate convenience for business.
With the help of a professional freight forwarder, you can be assured of delivering your goods on time. So before selecting, it is very important to do enough research to find the best freight forwarder. You may think that it is costly to find a reliable company, but you should consider that the provided services will have a higher quality. In the end, you can be sure that your products will deliver safely and on time. Amazon FBA freight forwarder knows all the shortest routes to find the quickest way to transport the goods from the source to the destination.
During transportation, managing the goods is the biggest problem. Amazon FBA freight forwarders do every task, from weighting the goods to gauging their volume. Before transporting, the shipments are stored in the Amazon warehouses. For ensuring that the goods do not get damaged, they are kept under special care. During transportation, Amazon FBA freight forwarders also check the shipment to ensure that they are delivered safely.
Cons of Freight Forwarder
Despite all of the modern technologies you have today, product loss is an inevitable risk using freight services. Your shipment can get lost at sea or during the transition at the ports.
Your goods may be lost while the delivery is through the air or rail or even road transport.
Generally, with the changes in oil prices and the items connected to that, the cost of shipment changes. So the initial cost may be lower than the actual cost. Plus, it would help if you consider that Amazon FBA Forwarder is not suitable for low-cost items because of the particular way of fees calculation.
How to Choose a Freight Forwarder?
You should consider few factors while you are choosing a freight forwarder.
1. Experience
It shows how the freight forwarder deals with shipping issues like warehousing, customs, dockworker strikes, cargo routes, port shutdowns. So basically had experience with Amazon FBA is essential.
2. Network of global agent
The freight forwarder has the responsibility of handling your shipments at origin and destination. So it is crucial to have the right network of global agents. This network will help your products arrive in a secure and timely manner.
3. Credential and certification
After choosing a freight forwarder, now is the time to check their credentials and certifications. For handling your goods, the Amazon freight forwarder must have specialized training and security requirements. Ask for references while you are confirming credentials.
4. Customer service
It is obvious that you need international support during your product shipping. So it would be best if you choose an Amazon freight forwarder with excellent customer service. This service ensures you have direct and regular access to the agent managing your cargo. If you have any questions about your shipment, an open line of communication is always available. With a high level of responsiveness, they will inform you about any issue or delay regarding your goods. It will be more convenient if they provide a tracking system, which helps you track your package by yourself.
5. Available insurance options
Commonly, the freight forwarders offer a standard insurance plan to cover basic loss and damage costs. However, if your shipment is valuable and time-sensitive, you can ask for additional options.
6. Packaging services
When contacting freight forwarders, ask them about packaging service and if it is included in their plan.
---
Read More: How to Start Selling Wholesale Products on Amazon?
---
Final Thought
For a broad scope of a business, freight forwarding is a revolutionary service, and it plays a main role in recent global trade. For reaching out to the bigger market, Amazon freight forwarders are the best choice with minimum inconvenience. They reassure you that your goods move and reach the destination in a skillful and timely manner. It would be great to research before picking and trusting any company, to choose the right freight forwarder. A well-known Amazon FBA Forwarder reduces the risk of your shipment. If you wanna know more about online arbitrage sourcing lists & deals, follow our blog.