What is an Amazon FBA coach?
In theory, all the information needed to start an Amazon FBA business is already on the internet. The problem is that, in practice, this information is difficult to find and must be compiled from many different sources over a long research period. A certain degree of uncertainty remains regarding the seriousness of free websites and online guides.
A professional FBA coach makes it easier for complete eCommerce newbies to set up an online trade with Amazon FBA by imparting bundled knowledge concretely. The information is presented compactly and in a way that is understandable for everyone so that it has a significant learning effect in a relatively short amount of time. Thanks to an appealing visualization, the knowledge imparted by an FBA coach is clear, structured, and accessible.
Sounds good! But what content and knowledge do FBA coaches convey in detail?
With Amazon FBA coaching, you get an initial overview of all relevant topics in connection with Amazon FBA. Some examples of this are:
The basic functional principle of Amazon FBA
Information on services, storage costs, and other fees
Practical tips for market research to find suitable products for localized gaps in the market
A step-by-step guide to finding a manufacturer and developing a product
Legal aspects such as product certificates and customs numbers for import
The import process from abroad and the transport to the Amazon warehouse
Tips for creating a listing, launching, and placing PPC ads on Amazon
Assistance with returns and bureaucratic matters relating to Amazon FBA
Why Do You Need an Amazon FBA Coach?
You may buy products for hundreds or thousands of dollars as an Amazon seller. But how can you be sure that these products will successfully be sold and provide you with the expected profits? What if you invest in the wrong product or ineffectively use marketing? Therefore, getting an Amazon FBA coach on board who's had many successful Amazon sales and passes on this knowledge is recommended.
Butrus Said is one of today's most successful Amazon retailers and renowned experts in Amazon FBA coaching. He initially made many mistakes and had to file for bankruptcy at the end of 2017. "I think I could have avoided bankruptcy with good coaching," says Said.
But why does Said think that way? There are countless benefits to hiring an Amazon FBA mentor. Here are the most important ones:
An FBA coach can help you identify your end goals and draw a clear direction for reaching them.
They can help you set S.M.A.R.T (specific, measurable, achievable, relevant, and time-bound) goals and milestones.
They can multiply your results up to 10x faster by giving you access to the right tools.
They can help you hit your target profits faster and double your sales by providing a step-by-step guide on selling successfully on Amazon.
They help you simplify processes and answer your most important questions to free up more time.
How Does Amazon FBA Coach Help Grow Your Business?
A good FBA coach combines specific theoretical knowledge as a foundation with practical tips for immediate implementation. Since the business models with Amazon FBA differ depending on the product category and many individual factors influence success, personal contact that is as direct as possible is also essential.
This is where a professional FBA coach differs from classic video courses, which are usually cheaper but far less effective. The reason for this is the possibility of receiving appropriate help for individual problems.
An Amazon FBA coach can also help kickstart or grow your business by:
Teaching you the best product research techniques for finding the right products to sell.
Developing and expanding your business or product line by scaling your operations, extending your product offerings, or diversifying your online presence.
Helping you source products by contacting different suppliers, ordering and analyzing samples, negotiating, and shipping products.
Utilizing Amazon PPC advertising and other marketing methods to get your products in front of customers.
Preventing costly mistakes and advising you according to Amazon's terms of service.
---
Know More: How to Calculate Amazon FBA Profit Accurately?
---
How to Find a Good Amazon FBA Coach?
To find an FBA coach, you just need to search on the internet, and many results will come up; but are they all legitimate? Definitely not.
So, how can we be sure that we can trust a potential provider? Here are some features you must look for in a good Amazon FBA mentor:
The FBA coach has to be an expert in the field, not just a provider trying to sell their services. They will likely have content on various social platforms and other people referencing their work or talking about them. Reputable coaches usually present themselves as experts and offer free, valuable resources such as YouTube videos, a blog, or a public group.
There must be social proof that the FBA coach is credible. See what other sellers say about them through reviews and comments, look for them on YouTube, and search their name, followed by "testimonials" on Google.
If the Amazon FBA coach flashes around money, houses, and cars to sell you on a dream, they are not genuine about helping others and cannot be trusted. They must be transparent about their coaching structure, methods, and strengths.
The coach must offer free educational content and make it available to everyone. This content is usually shared on YouTube, LinkedIn, webinars, Facebook groups, etc. So, check out their free content and get to know the person through them before deciding if they are a good coach.
What Should I Look for in an Amazon Coach?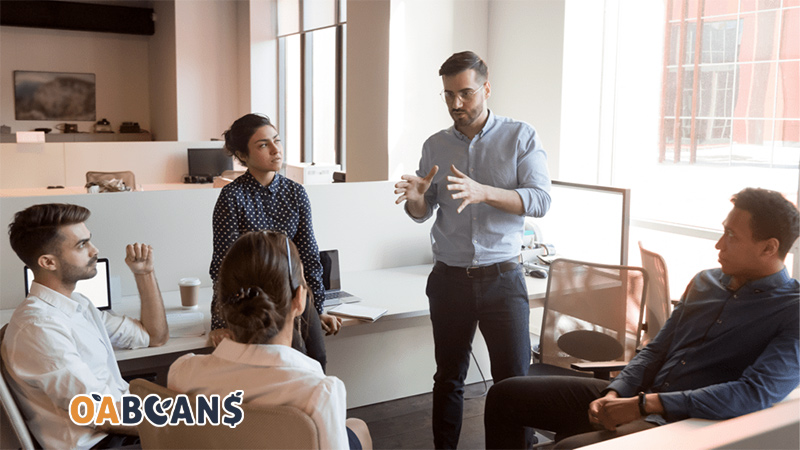 There are many providers of FBA coaching – unfortunately, many are not legitimate. Therefore, you should look closely at what the coach has done so far and whether they earn money with sales on Amazon or only finance themselves through this coaching. Critical criteria to consider are:
The FBA coach sells successfully on Amazon (at least multiple 7-digit annual sales).
There are genuine customer reviews about the coach.
The coach can be contacted personally (one to one) and not only through group live calls
What Are the Differences Between Professional & Amateur FBA Coach?
The answer is pretty simple: experience!
A professional Amazon FBA coach has a lot of experience selling on Amazon FBA. They know this business model inside out; every process, every trick, and every advertising method. Professional coaches usually provide free and valuable resources on their social media, including an educational blog, videos on a YouTube channel, and a public group (usually on Facebook) where they can answer everyone's questions.
On the other hand, an amateur coach does not have much experience in selling or coaching. There are not many reviews about them, and they probably don't offer many educational resources.
---
Read More: Amazon Product Listing Optimization Guide!
---
Final Thoughts
Amazon FBA coaches are experienced sellers who pass on their expertise and experience regarding Amazon FBA to beginners and new sellers on Amazon. If you are interested in getting started with online trading but are still inexperienced or unsure, an FBA coach is a valid option.